Double Olympic silver medallist Jazz Carlin insisted that she can thrive in the spotlight at next month's Commonwealth Games.
Carlin travels to the Gold Coast in Australia, for what will be her fourth Friendly Games, and is bidding to defend her 800m freestyle title.
But the 27-year-old, who medalled in the 400m and 800m freestyle at Rio 2016, believes there is no added pressure despite returning as the reigning champion.
She said: "I don't really see it as pressure.
"I went to my first Commonwealth Games at 15 in Melbourne in 2006 and to come back to my fourth in Australia is a bit crazy.
"I just want to enjoy the whole experience. I want to be at my best and performing well.
"Every competition you go to, you want to be on the podium. I'll be doing everything I can to be doing that."
Carlin is determined to strike the balance between enjoyment and success on the Gold Coast.
The Welshwoman had to take a break from swimming after the intensity of Rio 2016 left her in desperate need of some downtime.
"When you're training for the Olympics, you've got to give all your attention. You have to dedicate your whole life and you sacrifice a lot of things," she added.
"It's worth it when you get the experiences like the Olympics, but I wanted to just be a normal person again and enjoy doing normal things – whether it was staying up late or little things that I don't normally get to do.
"It's full-on and I had to take that break for myself to switch off and relax."
So, how does a world-beating athlete unwind?
"I'll hopefully go to some of the beaches in Australia to make the most of some time off," Carlin said.
"When you finish swimming you just want to eat as much food as possible and enjoy yourself for a few days."
Among the preparation for her title defence, the swimmer partnered with Yakult for the #SwimWithJazz challenge, which aimed to help people who fear the water to learn how to swim in just four weeks.
Carlin saw them at the start of their journey and then swam a length with them at the end of it, while the training was provided by dedicated coaches from Turner Swim.
For Carlin, the courage shown by the four pupils, Ashraf, Lucy, Hanna and MyLinh, was particularly moving.
She said: "I met them all four weeks ago and they were obviously quite scared of the water, not comfortable at all and holding onto the side.
"To see them actually swimming a length, I couldn't believe it! It was just so inspiring to see them take it on.
"I felt quite emotional because it's incredible for them to be able to grab it with both hands and be able swim at the end of the four weeks."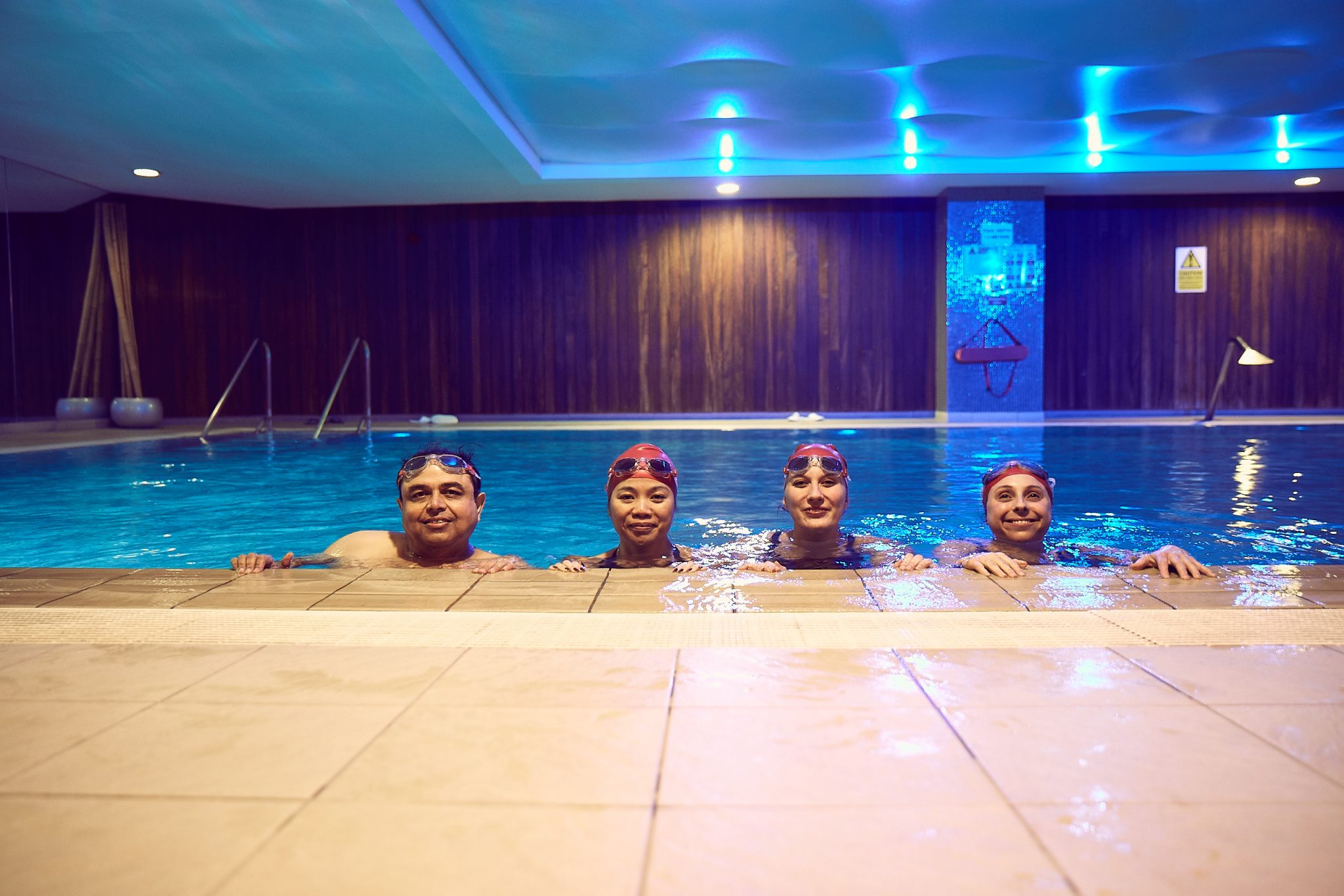 Looking ahead to Tokyo 2020, Carlin is seeking to become the first woman in history to win medals in the pool and open water at the same Olympic Games.
She continued: "The open water is really exciting for me, it's something new and something I've never done before.
"I'm chasing that, but I need to learn it a lot more.
"It's so different to swimming up and down in a pool. You've got to deal with lots of different stuff whether it's the current or being in a lake or the sea.
"It's about learning the trade."