Nick Easter believes Eddie Jones has cooked up the right recipe to take England's dominant form through to Six Nations victory.
The former England international and Harlequins captain has watched England bounce back from a disappointing 2015 Rugby World Cup to go on a 14-game winning run under new coach Jones.
If that run continues throughout the Six Nations, which begins on February 4, they will break New Zealand's world record of 18 straight victories that ended in defeat at the hands of Ireland last year.
And Easter believes it will be Ireland that will be the biggest threat to England's title hopes when the two sides clash in Ireland in the final match of the tournament.
"It will come down to the last game," he said.
"It will be a Grand Slam decider between Ireland and England in Ireland.
"It has been the toughest game of the Six Nations in general over the past 10 years, especially in the odd year when you go away to Ireland.
"There are tough games before that, and both England and Ireland have got to go to Wales, but I expect them, with their preparation and the quality they have got, to win those games.
"And if it goes down to a decider, it will be the first time since 2003 because it doesn't actually happen often with the fixture list,  but it should be a cracker."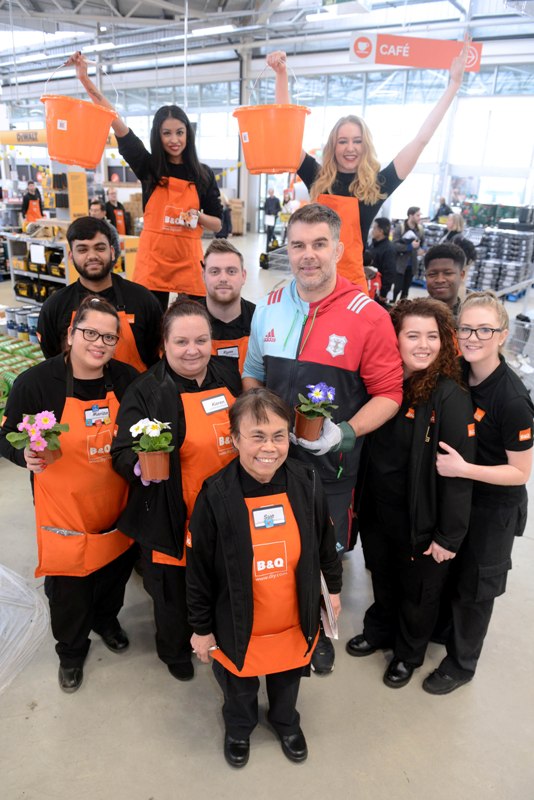 YOU CAN DO IT…: Nick Easter and B&Q staff in New Malden
The change in England under head coach Jones – who took over from Stuart Lancaster following the disastrous World Cup group exit under Stuart Lancaster – has been stark, and Easter believes a major reason is the change in mental attitude.
He said: "Physically and ability wise there isn't much difference.
"But how you motivate them to get that extra 5% out of them per game is critical and Eddie has done that, because it is the same group of players from the World Cup, with the exception of Maro Itoje and a change in the centres, with George Ford and Owen Farrell coming in.
"Plus he took over a group of players who were hurt, missing out on the Six Nations and what happened in the World Cup.
"They are a group of players who were blooded by Lancaster and have got 40 or 50 caps. So they are hungry, they are hungry to win things for England again.
"They have had enough of coming second in the Six Nations.
"He got that extra bit of drive out of them and the players helping to drive the group makes for a successful recipe."
Easter was at the opening of the revamped B&Q store in New Malden on Saturday.
To celebrate there was a B&Q family fun day with Easter taking part in DIY challenges, including painting and wall papering, against B&Q experts, and also signing autographs for customers.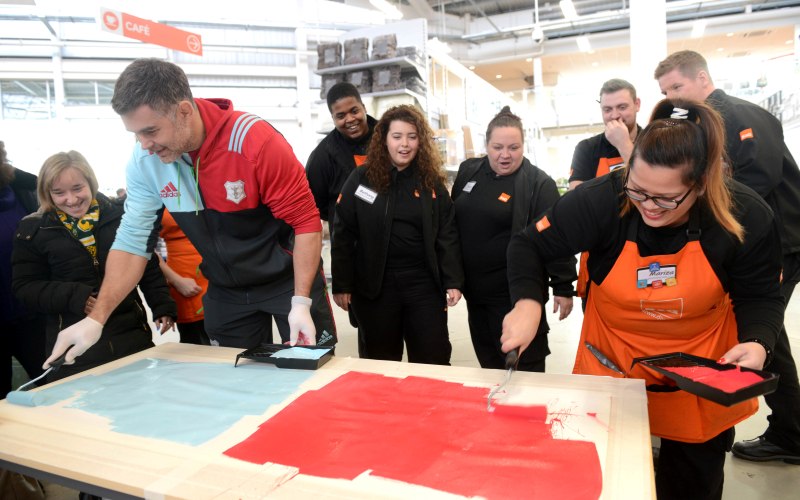 PAINT A PICTURE: Nick Easter takes on a painting challenge at the B&Q opening