London is home to several sports, making it a point of attraction for several sports fans. Those that are planning trips to the city for sports, may find the number of landmarks very overwhelming.
So the big question is where do you go? Perhaps you are also a live bettor who uses the Bet365 mobile app on the move, you will need somewhere that gives that sort of freedom. So hang on and find out the 10 best London attractions for sports persons.
Emirates Stadium
Emirates stadium is home to Arsenal Football club, and even if you are not a Gunners fan, this place is worth your time. It is one of the best stadiums in England and it is built to house over 60,000 fans. And due to the high number of visitors, you can officially schedule a tour when you are around.
In addition, Arsenal also has a museum that contains so much history about the club. These are places that treat visitors specially and would surely give you a grand welcome.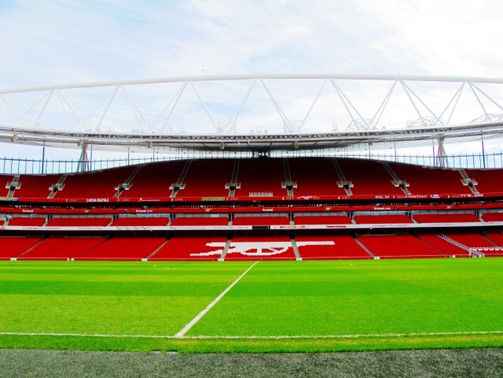 Lee Valley Ice Centre
This is a place for Ice skating. And whether you are an active skater or would love to try it for the first time, this place caters for you. Leo Valley Ice Center offers public skating sessions every day at cheap prices. For those that are not interested in the action, you can watch from the sidelines.
Lord's Cricket Ground
This ground is home to Marylebone Cricket Club and is a well-known facility in London. It has a museum that you can visit to learn more about the club's history. And if you have the opportunity, visit during a live event. Lord's Cricket Ground also allows dressing room tours where you get to see how players prepare for games. We must also mention that they have a dining room with good meal options.
Wembley Stadium
Wembley Stadium is home to the FA cup tournaments, and being an association-owned stadium, you can expect that it is well constructed. It houses up to 90,000 spectators and is the largest in the UK, and the second largest in Europe. Who wouldn't want to visit such an historical structure?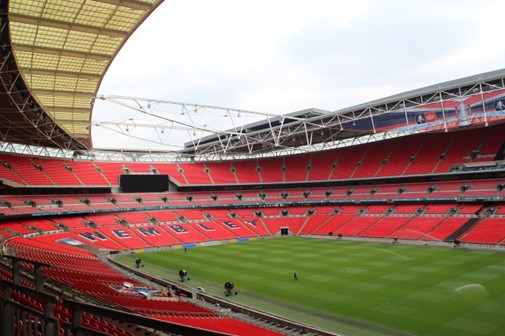 Kia Oval
Kia Oval is another place for cricket fans as it is home to the Surrey County Cricket Club. Even if you are not a cricket fan, visiting this place will open your eyes to the beauty of the sport. If possible, try to visit during a live game.
Will to Win Sports Centres
We love this sports centre because you don't need any membership to play. Instead, they set up a pay-to-play structure where you can book the facilities online. Interestingly, Will to Win sports centres are up to six in London as they offer different sports. Here are what each enters are dedicated to:
Boules
Golf
Lawn Bowling
Netball
Padel
Tennis
So book a centre for any sport of your choice and have a fun time with family and friends.
London Aquatics Centre
Although the purpose of building this facility was for the 2012 London Olympic and Paralympic games, the event is past now and it is open to the public. You can either opt for the membership or the one-time plan. Although the swimming pool is open, you can book a lane for private swimming.
VauxWall Climbing Centre
VauxWall Centre is a facility open to both entry-level and expert rock climbers. So if you are a fan of this highly physical activity, this centre is a good choice. It even has a section for persons under 18, so feel free to bring the whole family.
World Rugby Museum
Lovers of Rugby are not left out with the presence of the World Rugby Museum. It is around the Twickenham Rugby Stadium so paying a visit would be killing two birds with one stone! Just don't forget to take your camera as there will be many interesting sights.
White Hart Lane
White Hart Lane is home to the Tottenham Hotspurs football club, and it can house up to 62,000 spectators. This new stadium is very fascinating as it is multipurpose—for football and NFL Hockey. This removable pitch is one you should witness.