Twickenham's St Stephen's School claimed the 2015 Richmond borough primary schools Tag Rugby title in Teddington this week.
Children from 25 schools in the borough took part in the day-long competition held at the NPL Sports Club with winners St Stephen's earning a place in the national competition next month.
Their prizes were presented by London Scottish hooker Ross Doneghan, with Councillor Meena Bond, Richmond Council cabinet member for arts, culture and sport, impressed by the quality shown by the nine and 10-year-olds.
"Yet again our young people are showing us that not all the rugby action this February is from the Six Nations," she said.
"A big congratulations to all the participants, particularly the winners. I look forward to seeing them represent the borough at the full School Games in March."
St Stephen's took on St Mary's and St Peter's from Teddington in the final after the initial play-offs, the Twickenham school prevailing in a close final.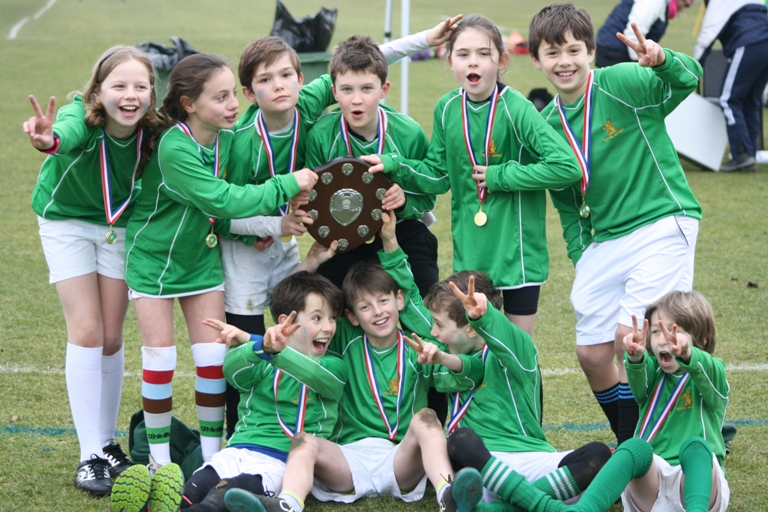 In the Plate competition, Sheen Mount, pictured above, took on St Mary Magdalen's, Mortlake, in a closely-fought ten-minute contest that Sheen Mount edged out 6-5.
Images courtesy of London Borough of Richmond upon Thames, with thanks