All eyes will be on a corner of south-west London on Good Friday as Richmond welcome Greene King IPA Championship leaders London Irish in what will be one of the biggest games of the season for both teams.
London Irish sit eight points clear at the top of the Championship and will be looking for the win that puts them out of reach of Ealing Trailfinders in the race for promotion to the Gallagher Premiership.
For Richmond, the last two matches of the season provide crucial chances to overhaul the one-point difference between the south-west Londoners and rivals Hartpury RFC to avoid relegation.
Richmond are enjoying an improved run of form, and 2019 has already seen them take the scalps of second-placed Ealing Trailfinders at home and Nottingham away and, after a narrow and controversial loss to Bedford Blues last weekend, Director of Rugby Steve Hill is confident the squad will be raring to go against the Exiles.
Hill said: "Make no mistake, Friday is a massive game. We have to play the kind of rugby we did against Ealing and Nottingham recently and keep the pressure on Irish for 80 minutes.
"All the expectation is on Irish. They've had a phenomenal season but there's a huge amount riding on this game for them."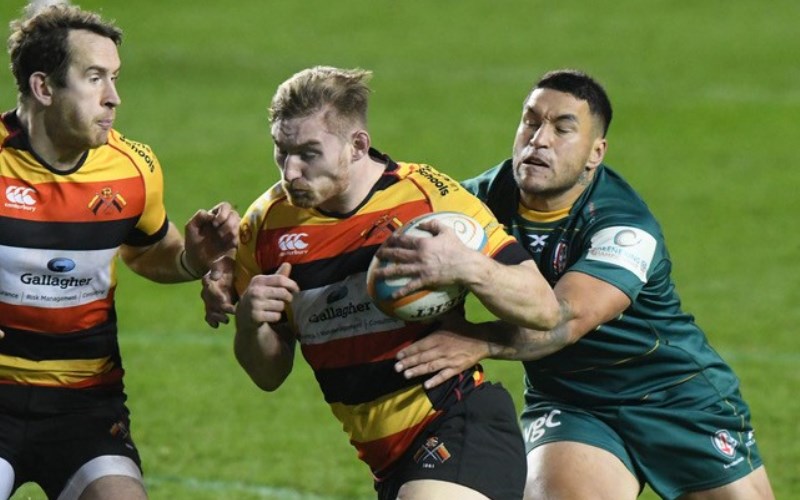 In Richmond's team, Luc Jones and Lewis Dennett will start as half-backs with Captain Cameron Mitchell joined by Rory Damant in midfield. Morgan Ward makes his first start as wing this season alongside Ben Rath and Rob Kirby in the back three.
In a strong front row, Jeremy Cunnew joins Ross Grimstone and Craig Trenier, with Max Crawford and Chris Davies in the second and Andrew Boyce joining Toby Saysell in the back row with Jesse Liston making the move to No 8.
Hill added: "It's going to be a terrific match. We're looking forward to welcoming hundreds of Irish fans and I know the Richmond faithful will also be out in full force.
"It's going to be an incredible atmosphere and the lads are fired up and determined to go out there, play their best rugby and enjoy it."