If Twickenham's Steph Twell makes the Great Britain Olympic team in Brazil this summer, then she will have overcome more than most of her contemporaries to get there.
Twell, 26, suffered a fractured ankle competing at a cross country race in Belgium in 2011 and endured a difficult, psychologically tough, spell of rehabilitation.
A further setback with a foot injury in 2012 ended any London Olympics aspirations and threatened to derail her career, however, Twell remained steadfast in her belief she would return to the highest level of athletics.
Twell said: "I took my own motivation for granted because when you do this every day along with the gym it almost becomes second nature and I think going through the injury process left me determined that I was going to get back.
"It was my love, part of my identity, my life I guess, my routine and so I didn't really falter in my doubts.
"That was going into it from a mind-set of I was Steph Twell who was incredibly successful as a junior which was great, but it is only now that I can really understand how motivated I was and how far I have come since my injury.
"I can now look back on the experience with a clear mind which is really beautiful.
"It is incredibly satisfying and I feel very content because I have probably grown as a person for the experience."
The 26-year-old will represent the British Athletics team at the IAAF World Indoor Championships this week in Portland, USA, after winning the 3,000m at the British Indoor Championships in Sheffield last month.
She said: "I am super excited. It's a championships that I have not done before as going indoors is relatively new for me.
"Training has been going well, that's the key to have the consistency in your training and that is now showing.
"My races have always been there but the recent performances indoors are a good accumulation from last year's World Championships in Beijing.
"It has given me the confidence and the familiarity of racing at that high level again."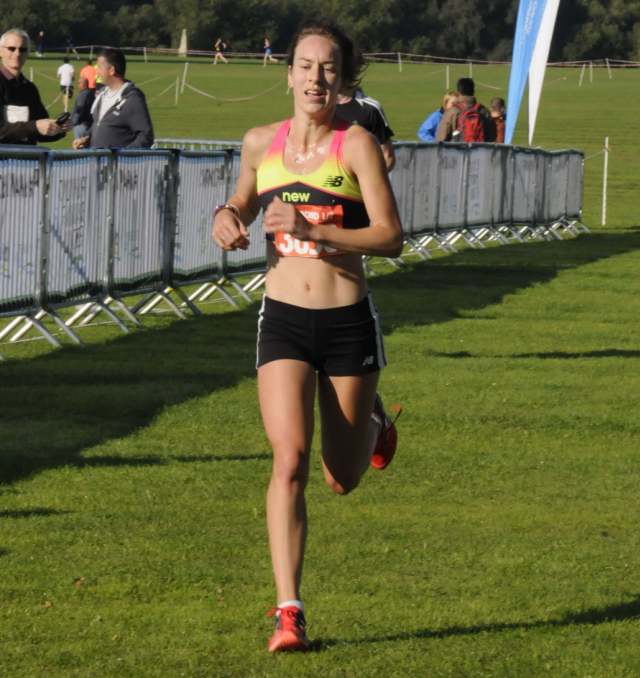 CONFIDENCE BOOST: Twell is optimistic about the World Indoors
Twell will run the 3,000m in Portland before arranging her training programme to make sure she is in the best shape possible to secure a 5,000m spot for the Rio Olympics, where the qualifying standard was updated in February to 15 minutes, 24 seconds – a time she ran quicker than three times last season.
"The Olympics is only five months away but at the same time there is still work to be done," she added.
"I am still not a finished article at this moment in the season so the 3,000m is more like a tune up and keeping me in touch with the 5,000m event.
"It will help me to sharpen up my tools by getting me to race competitively at a faster speed over a shorter distance."
Twell remains optimistic about how well she can perform in America without setting herself a specific goal.
Twell added: "I have got to go into the 3,000m just being ready to race and at this moment in time I would love to just be the best I can be on the day.
"But ultimately I am going there to contest the highest place possible that I can physically do.
"Otherwise I just want to be happy with my performance, come away with a smile on my face and an idea of what I can work on and what went well.
"I don't want to put the expectation of a medal on my shoulders because I do have very tough competition out there."
The 1,500m 2010 Commonwealth bronze medal winner believes that being within a Team GB environment in Portland will see her concentration and determination not falter.
Twell said: "You always have the pressure of how well you want to perform for the race but I guess you are seeing other Team GB members compete before you or receiving a medal which helps you to concentrate on your performance.
"We aren't there on holiday! – I like that sense of being ready to compete but it is nice to share the feeling with some great athletes on the team and it will be exciting to see how everyone does."
Twell, who represents Scotland, is delighted by the presence of a number of Scottish athletes heading to Portland as part of the GB team, which she believes reflects positively on the hard work put in by Scottish Athletics as a governing body.
Scottish runners Chris O'Hare, Lynsey Sharp and fellow 3,000m runner Josephine Moultrie join Twell in the British team this week.
Twell said: "There is a strong contingency of Scottish athletes and Scottish Athletics has been wonderful at creating competitive opportunities for athletes to make those breakthroughs and to make the pathway into high level sport possible.
"Scottish Athletics has undoubtedly been there for me during some tough times in my career because it can't always be an upwards projection.
"You will sometimes plateau off and have injuries which has happened to me and just knowing they are in the background and supporting not just me but my coach has been really important.
"You can see the passion and love they have for the sport at the 2014 Commonwealth Games in Glasgow and that has catapulted the careers of many athletes.
"A lot of people were inspired to make the Scotland team for Glasgow and equally now want to make the team for the next Commonwealth Games."
Twell speaks positively about the strength in depth currently within both middle and long distance British running.
Twell said: "The environment of having competition is really healthy and the British Athletics structure is very well planned.
"Especially for endurance, middle and long distance runners we have lots of competitive opportunities.
"As much as you get better on the track, cross country always remains a pathway for endurance events and allows people to step up to the tougher challenges which comes with running through mud and for that amount of time.
"The depth at grassroots level is because of these opportunities."
After the World Championships, Twell will have a spell of altitude training before preparing for the Olympic trials, which take place from June 24-26 in Birmingham.
There are two Team GB places up for grabs in the 5,000m at Rio and Twell is likely to face competition from Jo Pavey and Laura Whittle among others.
Twell said: "This year the most important race for every athlete is the Olympics trials because it constitutes the most important peak before the Olympics itself at which I hope to be competing.
"I have some ideas for my schedule. I might try and run a few more 1,500m races or 800m but once the World Indoors and my block of altitude training are finished then I will have a better idea.
"There are a few on the Diamond League that I have in mind but it is about knowing when best to compete and that is something I will discuss with my coach."
Twell has a long standing relationship with coach Mick Woods which dates back to 2000 and trains regularly at St Mary's University in London.
The pair have formed a strong partnership based on trust, confidence and an understanding of just how far Twell is capable of going in both training and competition.
Twell added: "It is something that has developed over time.
"Belief in each other and knowing how far the coach wants to push me is the beauty of an athlete-coach relationship.
"Sometimes putting that trust in someone else is difficult but it is inspiring for me that Mick believes so much in me but equally it is about having trust in yourself that you can deliver.
"It is important that it is an equal two way partnership but from being a young athlete compared to where I am now a lot is based on trust about my body and what I know I am capable of.
"What is massively important is to know that you are sharing this journey together.
"A coach is there to support you in what you endeavour to do and not to put pressure on you."
Images courtesy of Michael Skinner, with thanks