Surbiton's Georgie Twigg hopes the recent success of Great Britain's international hockey teams can help maintain the sport's growth as this summer's Rio Olympics draw closer.
Twigg has been a hockey international since 2010 and was the youngest member of the GB women's hockey squad that won bronze at the London Olympics in 2012.
Four years later she has become an experienced and integral member of the team – winning her 50th cap on their recent tour of Australia – and believes the Olympic bronze and last year's European Championship gold is helping entice young players to the sport.
"Hockey really has grown in the last few years and I do think that London helped massively," she said.
"The support and the crowds that came to watch were fantastic, likewise at the Europeans last year.
"All the success of the international teams and the television coverage is helping hockey and that can be seen at grassroots level.
"At Surbiton our youth section is absolutely booming and that is testament to the sport and hopefully the sport can keep growing and growing.
"I know that I am biased but it is such a good sport and anyone can play it, of any age, of any sex or disability so it really is a brilliant game."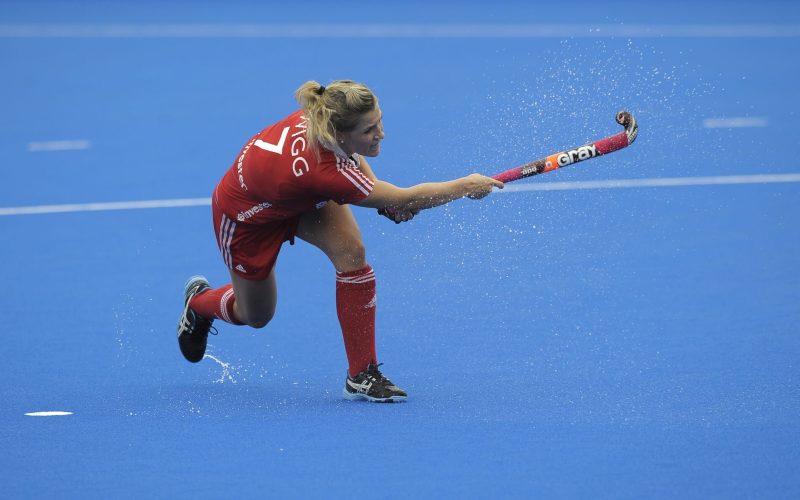 SURBITON STAR: Twigg recently earned her 50th cap for England 
Twigg played for Danny Kerry's Great Britain side in a hard-fought six match series against Australia which they lost 2-1 with three of the games ending in stalemates.
The two rivals will clash again later this year in the Champions Trophy in London in June and then at the Rio Olympics, where they have been drawn in the same pool.
"We had a good successful trip," she said.
"Australia are right up there as the best in the world at the moment and we had competitive matches.
"We were disappointed to be pipped to the post in the last game, but it was in difficult conditions and we changed the team every game and learnt a lot.
"Danny was very happy with the team and the learning points that we have taken despite the outcome.
"At Bisham Abbey National Sports Centre we have a squad of 31 and come Rio it will only be 16.
"We had quite a number of injuries while we were out in Australia but we still managed to rotate the squad.
"It was good to get a lot of players playing in different positions and I think the coaches are working on selection and everyone is fighting for places so it is competitive."
Lily Owsley, who won the sport's rising star award earlier this year, Twigg's Surbiton teammate Giselle Ansley and Shona McCallin are some of the younger generation who blend well alongside the experience of GB captain Kate Richardson-Walsh.
"It's brilliant to have a bit of mix – you need the experience and the calm heads when it comes to those crunch games in a tournament.
"The people who have experienced those high pressure situations then at the same time you need the youth coming through pushing for our places bringing that young vibrant energy to the team which Kate would laugh at.
"The youngsters like Lily, Giselle and Shona do now have tournament experience from the last couple of years which is testament to them pushing for places in the team."
With emerging talent comes competition for places and despite her recent milestone cap, Twigg is not taking her place in the Olympic squad for granted.
"The main personal aim is to get selected and that is at the forefront of my mind," she said.
"It sounds cliché but I just want to do my job – what I do within the team is not necessarily fancy and scoring lots of goals, but to go out there and perform well, and ultimately that will help the team perform well on the day.
"Getting the European gold last year was a real sign of what we can achieve.
"Gold is the colour we want and what we are definitely striving to achieve.
"We know it is not going to be easy – we will be pushed hard in the next couple of months and when it comes to the Olympics I'd say probably five sides are pushing for that gold medal and we are definitely one of them.
"Purely and simply it will come down to who is performing at their best at the tournament.
"That is why it is always key that we are on our top form during training and in our matches so that when it comes to crunch time we can deliver."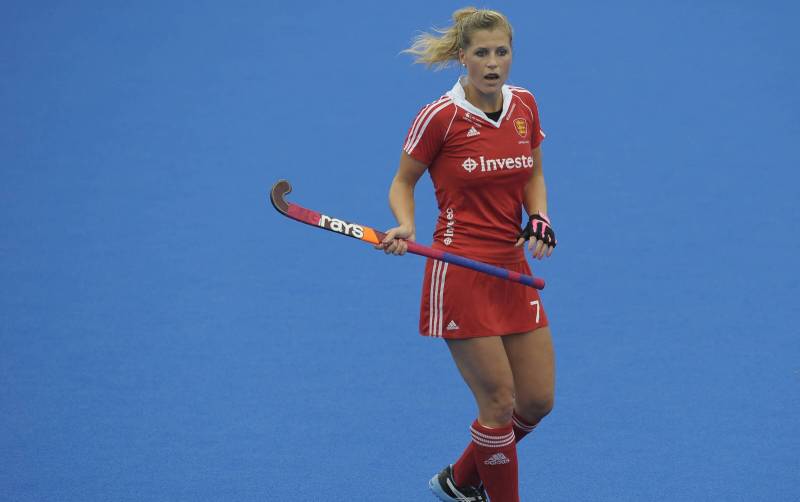 GOLDEN GIRL: Twigg 'just wants to do her job' 
Despite ongoing concerns about the Zika virus in Brazil, Twigg admits she hasn't spoken with her teammates about it and puts her trust in the GB support team.
"We haven't spoken about it," she said.
"We focus on what we're doing and we can't control what's going on and I am sure that by the time the Olympics comes along everything will have been dealt with."
Featured image courtesy of Ravi Ghowry, with thanks
Images courtesy of Ady Kerry, with thanks