Sarina Wiegman has been backed by former Lioness Anita Asante to successfully navigate a key selection dilemma after England downed Australia to reach a historic Women's World Cup final.  
The Lionesses produced arguably their best performance of the World Cup so far against the hosts, with goals from Lauren Hemp and Alessia Russo in the final 20 minutes sealing a 3-1 triumph to reach the final.
Also making her mark was Ella Toone, opening the scoring with an emphatic finish in the first half and delivering a performance reminiscent of those she produced during last summer's Euro 2022 triumph on home soil.
Toone faced criticism from some this tournament and her place in the line-up has not been secure, though she has impressed after returning to the line-up following Lauren James' red card in the round of 16 against Nigeria.
But with James back for the final after a two-match ban, Wiegman has a major decision to make when it comes to her starting XI ahead of Sunday's all-European tussle versus Spain.
And Asante – who won 71 England caps during a 14-year international career – believes that while the England boss has a tough choice to make, she will be methodical in her decision making.
"At the end of the day, Sarina has the pedigree she has because she makes very good decisions about her team," commented Asante, speaking from a semi-final watch party at Highbury Wolves in London to celebrate the transformational impact of National Lottery funding on women and girls' football in the UK over the last 10 years.
"She won't just pick the team because all the players are playing well, she'll pick the team that she thinks can beat Spain.
"If that requires potentially Lauren James stepping in, then maybe she'll do that – but I think this particular line-up did perform.
"She's very much someone who likes to be consistent, so it'll be difficult to imagine her changing it now, but equally she knows any of those players can impact a game, whether they are starting players or come off from the bench."
The game has been transformed by financial backing from The National Lottery and the people who play The National Lottery, with £50 million having been having invested in the last 10 years alone. This money has gone into facilities and clubs at community level to create more opportunities for women and girls all over the UK to play football, and into the elite pathway.
Injuries to players such as Leah Williamson and Beth Mead pre-tournament, coupled with James' red against Nigeria and a mid-tournament injury for Keira Walsh, forced a tactical switch from Wiegman.
She has reached four straight major finals as a coach, guiding Netherlands to the Euro 2017 title and 2019 World Cup final before joining England, with a hallmark of her success beinglimited squad rotation and consistent line-ups.
But she has led the Lionesses to a World Cup final having had to change her approach, something that has impressed Bristol City first team coach Asante massively.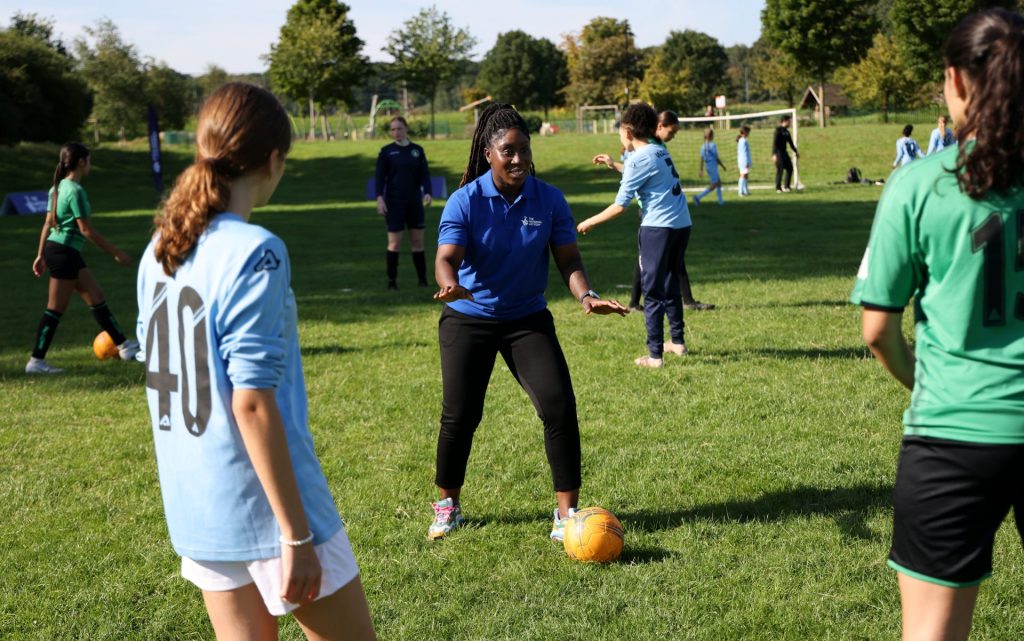 She added: "I think it's been incredibly impressive. As a young coach myself watching her, I think it's inspirational as well.
"It's not always easy to change and adapt, especially when you don't get to make that choice, and fundamentally I think making those changes can be uncomfortable at times.
"But it shows she has the potential to recognise what the team needs in the right moments and what will bring them success. That has worked out really well for England so far.
"The first challenge now is making sure everyone recovers, they enjoy this moment but they're ready for the next. They'll be analysing Spain and their games, how to nullify their threats.
"Ultimately I think she'll be extremely proud of what the team has achieved today, and will want to build on this performance going into the next one."
National Lottery players have transformed women and girls' football in the UK, with more than £50 million invested in the last 10 years alone. Find out how your numbers make amazing happen at: www.lotterygoodcauses.org.uk #MakeAmazingHappen #ThanksToYou