After 11 years of managing their first-team, and many more running various youth sides, the manager of Balham FC has decided to step down.
Greg Cruttwell founded the club in 2001, and as manager has led them to five promotions, taking them all the way up to the Premier Division of the Combined Counties League.
But Cruttwell has now opted to leave the dugout to focus on his many other projects in drama and the arts.
He said: "The club is in my soul. It's my baby and I have loved every second of being involved in it.
"I'm a workaholic, and I've never wanted to stop working, but I've gotten to a point where I have a lot of other projects, things outside football that I just cannot fit in.
"I just thought that the club after 21 years has got to a really good point, and I felt confident and comfortable that if I step back from the day to day running the club will still keep moving forward.
"The time just felt right, and I've got a lot of new experience and new adventures planned and I want to get on with those."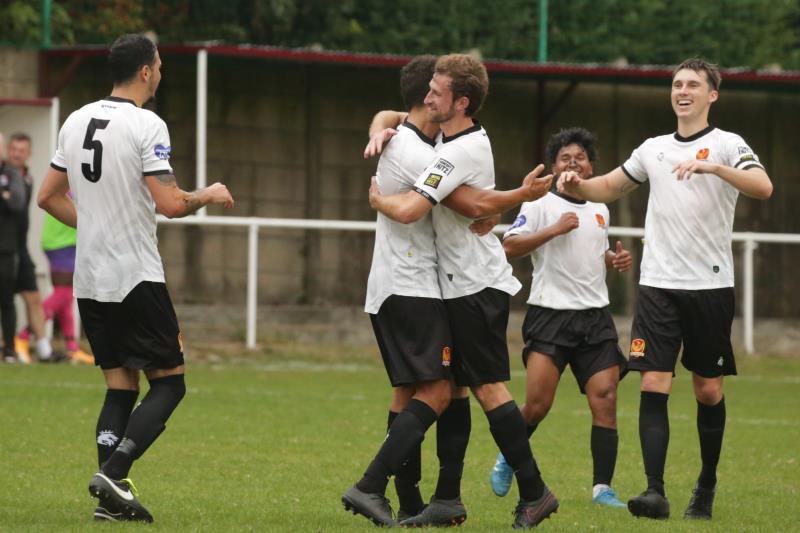 Although Cruttwell will be hanging up his training boots, he will continue to be involved in the club and sit on their board.
He added: "I'll still be overseeing things as they say. There are only three of us on the board so that will still be a lot of work.
"We were very careful to put everything in place so when I exited stage left, the club would just keep going and all the bases that I covered would be covered by other people."
As such, Balham had already lined up a successor for Cruttwell come the end of the season.
He said: "Everything about our club is about family and keeping it in house. We promote our players from within, and that's what we always aim to do.
"Ebrahim Seedat, who was my assistant last year is going to become manager.
"It will be the first time he has managed at that level before and it will be a new experience for him and one I am sure he will be excited about.
"I think he'll do a great job because he understands everything about our club having managed the younger age groups in the past and he has done that very well."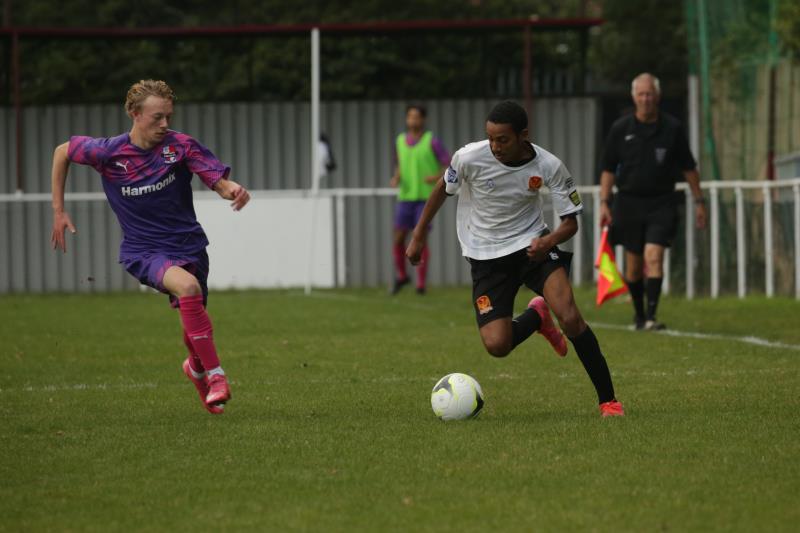 Balham finished eighth in the Combined Counties League, which although below Cruttwell's hopes for the season, still represents a commendable achievement given the financial strength of other teams in the league.
Cruttwell said: "I think we are probably top of the league in terms of teams without a paid budget.
"A lot of the teams above are paying some of their players up to £500 a week.
"I think considering that our players play for the love of Balham, we are punching well above our weight.
"That said, I think I'm satisfied with eighth but not delighted. I really felt that we were good enough to achieve promotion and I hope we can do it next season."
Cruttwell's main focus for the club going forward is to find a better playing surface which is more conducive to their tiki-taka style of play.
Now that he won't be travelling to the likes of Guildford and Cobham every other week, Cruttwell will have more time to dedicate to his Park the Bus film studio.
He also plans to make regular trips to Liverpool, to see former Balham youth player Fabio Carvalho in his debut season at Anfield.
Derek Fordham, who sits on the Balham board, felt that a lot of the club's success has come from Cruttwell's honesty and plain speaking.
Fordham said: "He's remarkable because he is so focused, and he's always incredibly honest with everyone about everything.
"He always told the truth to people, and told them exactly what he thought.
"And it's really interesting watching an institution run like that, because it does run very smoothly as a result, as long as you are completely committed to it.
"The players that he brought through were very loyal and didn't necessarily go off and play for money.
"His training sessions have breed this generation of 'tiki-taka' players who could take the ball any time they wanted and not worry about it, they could have it under pressure and know that one of their team-mates would always be showing for the ball.
"Greg always concentrated on making good grown-up footballers and not just good under-12s players."
One of the players who came out of the Balham youth set-up was club captain Daniel David.
David said: "I've just got the upmost respect for Greg, he is someone who has managed build up something that is a true pillar of the community.
"He's given us a space where we can all come together and meet people of all different backgrounds, and play a sport that we all love in the right way.
"I signed for Balham at a time when I was kind of losing my love for football a bit, but it all came back when I was encouraged by Greg and playing under him.
"He always made it such a safe and enjoyable place, where we would all have the opportunity to express ourselves.
"He's such a legend of the club, and it'll be a very different place without him there."
Featured image credit: Will Ross