Joe Joyce made no secret of his desire to take the heavyweight division by storm as he heads into his second professional bout against Rudolf Jozic at York Hall on Friday.
The 32-year-old hopes to build on his eight-round knockout of Ian Lewison, who he described as a heavy banger after his victory in October.
But even with all six feet five inches of Jozic standing in his way, the Putney fighter is letting himself look beyond the little-known Croatian and set his sights on bigger prizes.
"I'm always looking ahead. I am going to make waves in the heavyweight division and there are plenty of exciting fights out there," he said.
"I will definitely be World Champion in the next year or two. I'm progressing quite quickly as it is, so I am bound to get a heavyweight title sooner or later."
His 25-year-old opponent is a big, rangy fighter with five professional outings to his name, including three victories by knockout.
"I'm going to have a lot of fights this year and have been preparing for this one well, so I am hoping to take him out in style," Joyce said.
"He is there to beat me, so it should be a good fight. I'm prepared and ready for whatever he has.
"If a knockout comes then that would be great. I don't put pressure on myself by predicting a first-round knockout.
"I'm going to take my time and if the knockout comes – bonus points."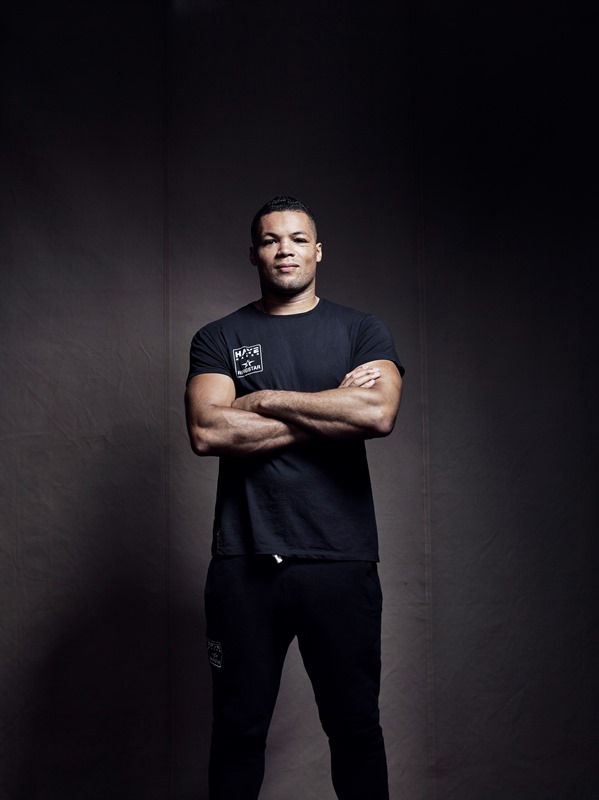 STANDING TALL: Joe Joyce has lofty ambitions
And his confidence is well-founded following his seamless transition from decorated amateur and silver-medallist in Rio to a fully-fledged professional.
Under the tutelage of coach Ismael Salas, Joyce has been fine-tuned as a fighter at camps in Vegas and LA and is growing evermore accustomed to the increased training demands.
In fact, the heavyweight has relished his new regime, especially the increased emphasis on sparring, and is brimming with confidence ahead of his next fight.
"I'm strong. I'm powerful. I've got good agility and a good chin. My endurance is good enough too, I could probably do 15 high-intensity rounds comfortably," he added.
Joyce was originally scheduled to fight British fighter Tom Little on the Bellew-Haye II undercard on December 17, but the event was postponed after David Haye suffered a bicep injury.
Since then, he has struggled to find opponents, with many seemingly unwilling to risk taking him on despite his inexperience.
"I guess people who have sparred me know how the fight will go down. I guess rumours spread that I am horrible to spar, so I must be horrible in the ring," he joked.
His reputation has been bolstered by the support of Haye, who doubles up as the fighter's promoter and training partner.
The former world heavyweight champion is a key mentor to Joyce and is helping to fast-track him through the ranks of paid boxing.
And he could prove to be vital in arranging his fighter's proposed bout against Derek Chisora, a marked step up in calibre, despite him being out of the ring since November.
The proposed fight would take place on the rearranged Haye v Bellew II card on May 5 and Joyce is chomping at the bit to take on one of Britain's top boxers.
He said: "It would be a massive deal. Chisora is a very experienced campaigner who has fought everyone.
"It would be good to put in a performance against him. Hopefully he gets the right money and signs the contract."