Chasemore Farm, a thoroughbred stud based in Cobham, is looking forward to another successful year following the sale of a horse for £525,000 at the Tattersalls sales in Newmarket last week.
The stud, a stone's throw from the M25, has raised more than £1 million over the past week and will hope for similarly impressive results over the next three days at the remaining sales.
Based on 340 acres, the farm cares for over 100 horses, with the aim to retain fillies for breeding and sell on colts.
Part of what makes Chasemore Farm unique is its location, and farm manager Jack Conroy is keen to emphasise this.
He said: "We're in a unique spot in the country, most other studs are up near Newmarket.
"Considering that you can jump on a train and be at Waterloo in 25 minutes, we're close to London which is quite strange and the M25's right next to us."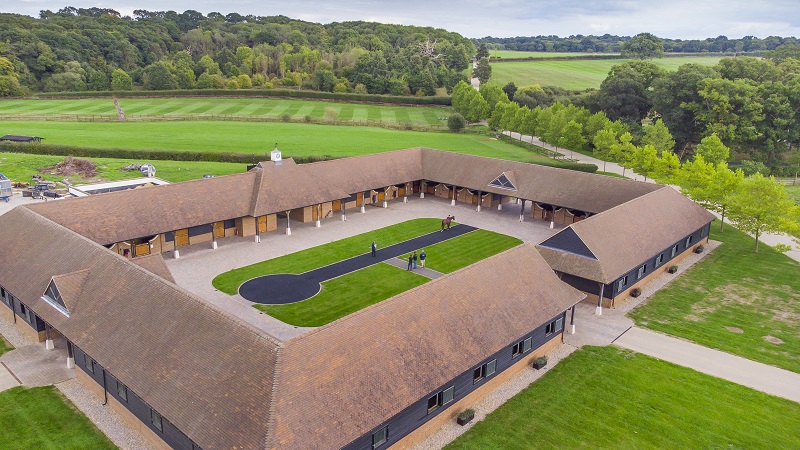 Conroy is satisfied with this year's results so far and relaxed about the state of the market amid divided opinion.
He said: "If you've got a good horse you tend to get paid for it."
"The sales make the whole operation pay. And it's a tough game to make pay."
Many of their top mares have produced fillies in this latest crop, hence why Chasemore went to the sales with a slightly less prestigious consignment this year.
This is seen as an investment in the future by Conroy, increasing the overall quality of their output.
He said: "We've got some lovely fillies by some of our top mares, and they would have come here and made quite a lot of money but they're for the future for us."
Despite that, results have been strong with their top lot, a colt by established, quality sire Lope de Vega and half-brother to multiple group winner Pogo, raising half a million.
The same horse was purchased as a foal for £147,000 by Chasemore in order to add more substance to this year's consignment.
Pinhooking, where a horse is bought young and sold on for a profit, had not previously been a staple of the Chasemore repertoire but proved viable this year.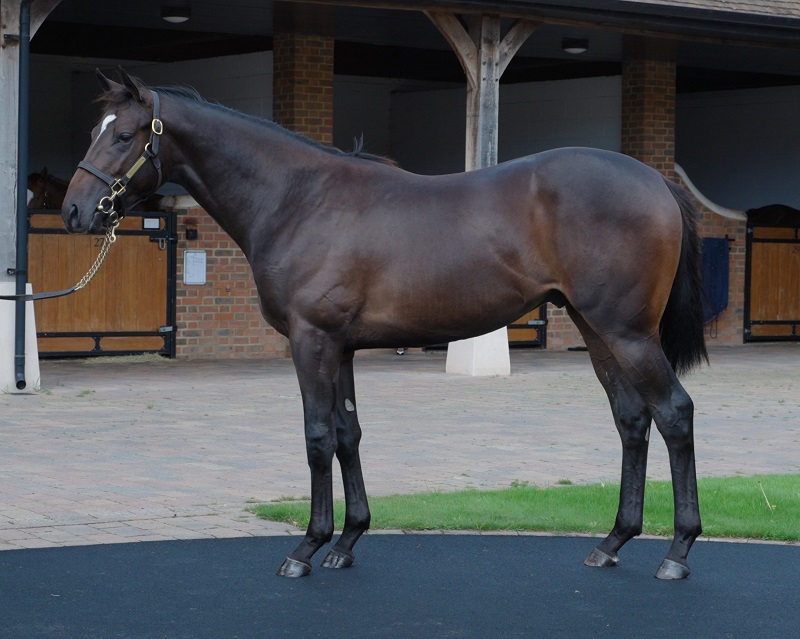 The stud has continually grown since its conception in 2011, with Betfair founder Andrew Black and his wife Jane behind the enterprise.
Besides the commercial breeding operation, the farm has a variety of other purposes that revolve around racehorse care.
Out of season, they take on a number of horses-in-training for a break away from their trainers before they return to the track.
Many of these horses then return to Chasemore to form part of the breeding operation once retired from racing.
Previous years have seen Chasemore Farm sell top-class horses at the Tattersalls sales, with last year's crop producing smart Ballydoyle colt Johannes Brahms and the American trained, one-time Royal Ascot hope Fandom.
Their 2021 results were even better with eventual group two Gimcrack Stakes winner Noble Style and top group one Cheveley Park Stakes winner Lezoo amongst their alumni.
Whilst sales results are important, what happens on the track is equally as integral to the stud's prospects.
Conroy explains: "The year revolves around this time to some degree and it's good to get some money back in, but realistically we've got a lot of horses in training, we've got some nice fillies and they're the future because if they win nice races they come back to us to be broodmares.
"It's the results on the track that drive it – if you never have any winners the people won't come back to buy from you."
Picture Credit: Chasemore Farm Stud