Heading into a new season without a home is nothing new to Kingstonian F.C. and their supporters, but fresh frustrations are threatening to split the historic club in half.
A lack of tangible progress to end the K's six-year nomadic spell pushed a core group of supporters to launch a takeover bid as a bridge to full fan ownership last season.
Kingstonian's directors ultimately rejected the offer from the consortium, Kingston Bridge Holdings, whose members have since boycotted home fixtures and stepped back from volunteer roles.
After narrowly escaping relegation to Step 4 in May and with attendances at their adopted Imperial Fields falling rapidly, the club are facing an ever-worsening existential crisis.
"I'm not sure any of this is a power grab thing," insisted KBH member and The Athletic's Michael Cox.
"It's not a last resort, but it's just something we feel compelled to do because of the situation we're in.
"I'd happily go along and be a fan the whole time, but I think we're worried that we won't have anything to be a fan of in a few years' time.
"In terms of where we're playing now, we're further away from finding a new ground than ever before."
The club's current residence, Tooting and Mitcham's Imperial Fields, is over an hour away by bus from their former home, Kingsmeadow.
And the journey has proved a step too far for many, with gates at their lowest for a decade, even falling below the club's standalone season outside the M25 at Leatherhead.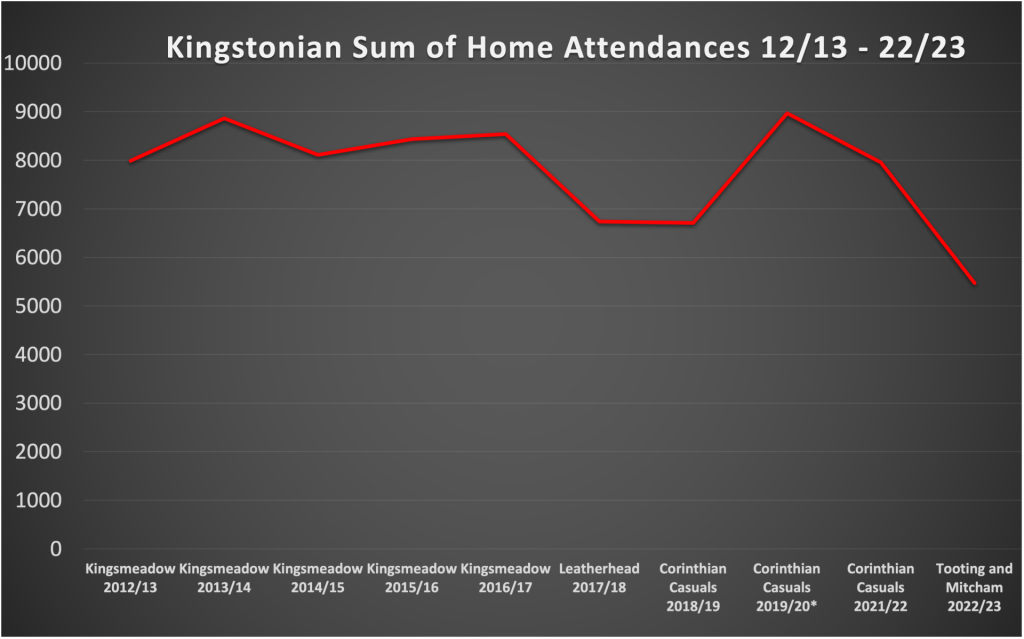 Performances on the pitch haven't helped matters either, with long-term manager Hayden Bird departing in June 2022.
That was four months after the fan favourite signed a new three-year deal, reportedly leaving due to disagreements over the playing budget.
Three head coaches later and Kingstonian were staring down the barrel of a first relegation since 2005, and supporters have little hope they will fare much better this coming campaign.
"I'm worried actually," said KBH member and barrister Taimour Lay. "I'm looking around the league and I don't see four teams weaker than us.
"There certainly there won't be four teams with a lower budget. It doesn't look great."
And unlike last season, Kingstonian's directors will not be able to count on the support of KBH members, many of whom held vital volunteering positions until this summer.
"The directors should be worried. I think once the season starts, it'll be obvious that their actions have gutted the club of its ability to function in any meaningful way," said Lay.
Cox added: "I think it's just making the point that, look, we do stuff for the club, we haven't got that many fans, don't take us for granted.
"I felt they were quite rude, ignoring our messages until we chased them up again and again."
Directors Mark Anderson, John Fenwick and Yioryos Vasilaras were all contacted for comment.
And while fans are largely appreciative of the work done since ex-owner Rajesh Khosla sold Kingsmeadow to AFC Wimbledon in 2003, the recent lack of communication has struck a nerve.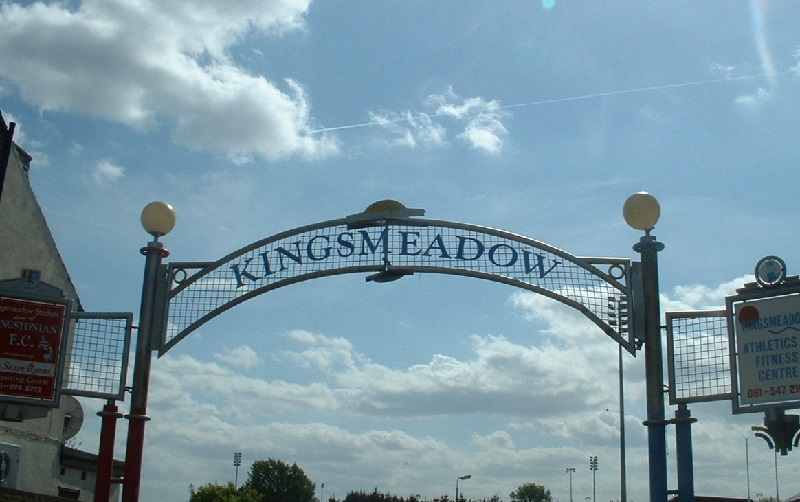 "Maybe in the back of their minds it's trench warfare," said Lay. "They want to retain control and if that means the club loses the ability to function, they don't really mind.
"They've lost a lot of goodwill. The only thing that can rescue them is if they came up with some sort of ground miracle.
"But the latest update is just more emails and meetings with Kingston Council with no actual clear plan in place."
One of KBH's primary concerns is the steady depletion of the circa £1m lump sum received from AFC Wimbledon when Kingsmeadow was sold to Chelsea for their women's team in 2015.
According to latest accounts, the fund now stands at £712,000, and with no end to Kingstonian's homelessness in sight, that figure is only set to sink lower.
It's hard to believe this is the same club that were four places away from promotion to the Football League, the same season they completed back-to-back FA Trophy triumphs.
That was in 1999-2000, when Sutton United, Stevenage, Doncaster and Forest Green Rovers all finished below Kingstonian in the table.
Each will be playing fourth-tier football or above this season, whereas it seems inevitable K's will be mired in a battle to avoid a drop to the eighth.