Dan Evans' hopes of playing Wimbledon are in doubt after he retired injured from his Aegon Surbiton Trophy quarter-final on Saturday.
Number one seed Evans was a set and a break of serve ahead against Dustin Brown when he sustained a left calf injury and pulled out at 6-3 4-2.
Evans looked very strong before injury struck, but the rest of his grass court season could now be in doubt.
He said: "I just pushed off on a return and sort of heard and felt something go.
"Yeah, it's a bit disappointing to lose the match like that but that's the sport we play so we'll see how it is."
Brown went on to lose his semi-final in straight sets against Australia's Jordan Thompson 6-3 7-5, who will play against Japan's Yuichi Sugita in Sunday's final.
Seventh seed Thompson is yet to drop a set in this tournament.
Thompson said of his opponent: "I think he played okay, but maybe not his best today. It was a tough match, conditions are tricky because it's windy."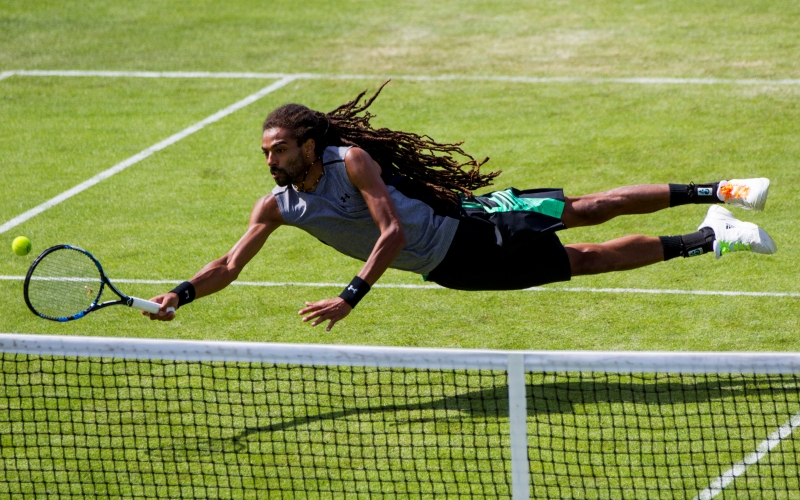 FLYING DUSTIN: Dustin Brown was beaten in the semi-finals by Jordan Thompson
Number six seed Sugita dominated eighth seed Marius Copil 7-5 6-4 in the other semi-final.
Sugita broke in the first set at 6-5 before breaking again at 5-4 in the second.
Sugita said of facing Thompson tomorrow: "He's a good player, a young guy and has played well in many tournaments. I've just got to try to keep sane and focused for tomorrow.
"This is my favourite court, this is my best season and a good chance to improve my ranking."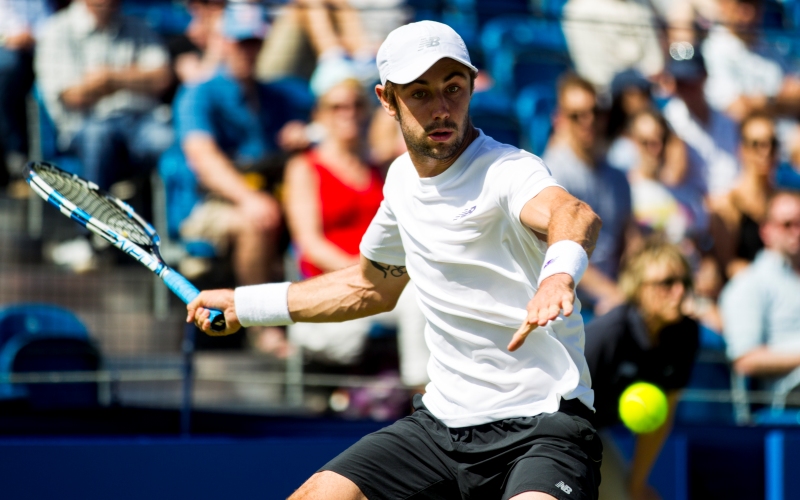 FINALIST: Jordan Thompson will meet Yuichi Sugita in Sunday's final
Due to rain delays the quarter-final matches were played earlier in the day with Thompson winning 7-5 6-2 against Reilly Opelka, Sugita 6-3 7-5 over Dudi Sela and Copil beating Sergiy Stakhovsky 7-5 6-4.
Marcus Daniell and Aisam-UI-Haq Qureshi dominated the men's doubles final, despite signing up to play together only 30 minutes before the deadline.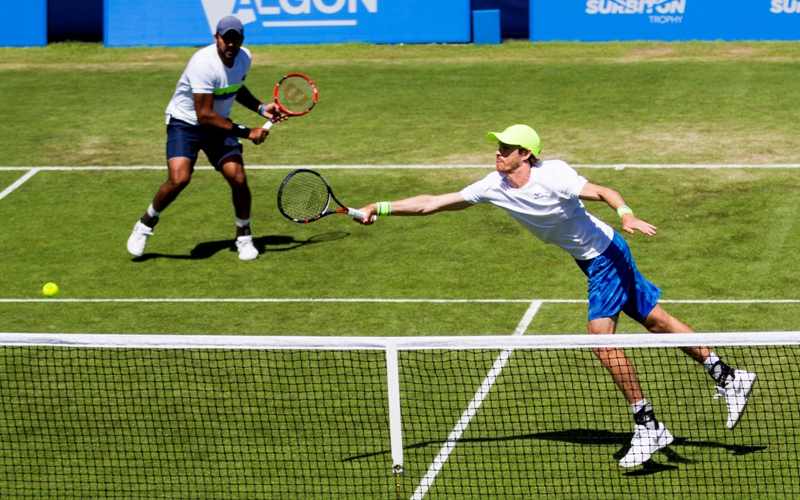 CHAMPIONS: Men's doubles winners Aisam Ul-Haq Qureshi and Marcus Daniell
The pair recorded a dominant win over Treat Huey and Denis Kudla 6-3 7-6.
Huey and Kudla regained some ground in the second with some fantastic shots through their opponents' gaps but Daniell and Qureshi won the final tie-break 7-0.
Daniell said: "This was a one-off week for us as we both have regular partners so we could be playing against each other in the first round of Stuttgart on Monday."