Hillingdon's Matt Page has all the qualities to propel England's Visually Impaired cricket team to Blind World Cup glory this month, according to head coach Ross Hunter.
Page, who has Stargardt disease, will head to South Africa as part of a 17-strong England squad looking to lift the World Cup for the first time ever.
The 23-year-old has a vital part to play in their endeavour according to Hunter who sees Page as one of the driving forces behind England's bid for success.
England begin their World Cup campaign against Sri Lanka on November 27 and Hunter believes any team with Page in is always going to stand a chance.
"Matt Page is one of our B2 players and is a real competitor. He wants to win all the time no matter whether it's a match or training," said Hunter.
"He's the type of player that you don't want to be playing against in training because he'll take you apart.
"He's the type of player that you don't want to be playing against in training because he'll take you apart."
"But he's exactly the type of player that you want to be playing on your team because he gives you a chance.
"He wants to win; plain and simple and for us that's what we need, someone who is always fighting no matter what.
"I think when you have someone like Matt in your team you always have a chance."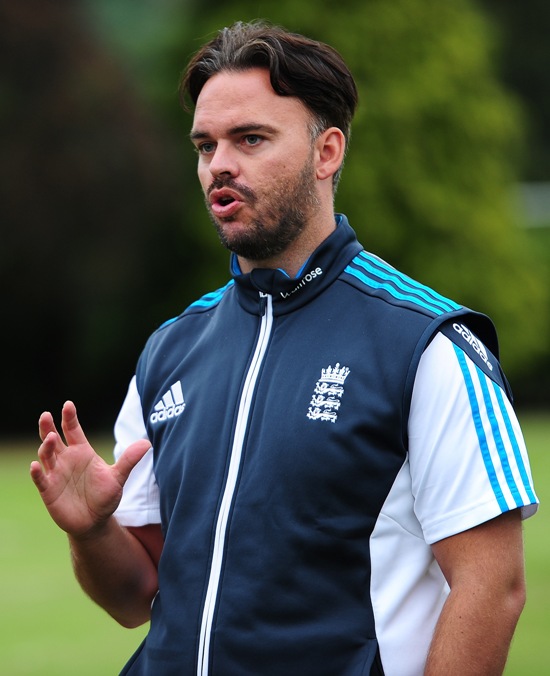 After their World Cup opener against Sri Lanka in Cape Town, England face the West Indies, Pakistan, Australia, South Africa, India and Bangladesh – all in the space of nine days.
And Hunter admits their third match of the tournament in South Africa against Pakistan will provide the biggest test for Page and the rest of the team.
"There will be some really strong sides there and India and Pakistan will be fancied but we want to do well," he added.
"But Matt's a player that will do anything and give everything to get us over the line and help us to win and in any situation that's good but in a World Cup it's even better.
"As a top order batter he has a really important role to play for us and how well he plays will have an impact on how well we do.
"He's a really strong sweeper of the ball, leg side and off side so he's got qualities we need out there.
"He's also a committed fielder and he's a developing bowler so he's someone who is continually developing and making himself more and more important."
ECB is an inclusive organisation providing support and a pathway for disability cricket from grassroots to elite.
Follow the England Visually Impaired Squad in South Africa at www.ecb.co.uk