When Rafael Nadal defeated Daniil Medvedev in this year's Australian Open final, he became the most successful male tennis player in history, winning a record-breaking 21st Men's Grand Slam singles title.
Nadal fought back from two sets down to beat Medvedev 2-6 6-7(5) 6-4 6-4 7-5 after five hours and 24 minutes of gruelling, attritional, and at times outrageous, action on the Rod Laver Arena to complete one of the greatest comeback stories in the sport.
Nadal, 35, now leads his two great rivals Roger Federer, 40, and Novak Djokovic, 34, in the race for the most Grand Slam Singles titles for the first time in his career.
The numbers go on and on in what has been an absurdly illustrious career, but where does this record rank amongst the myriad of other ground-breaking accomplishments of one of tennis' greatest champions?
Record-breaking title aside, victory in this competition was in itself a remarkable effort from the Spaniard. He had only played one tournament between August 2021 and January 2022 after a foot injury curtailed his 2021 season in August, putting his career in jeopardy.
His opponent in the final, Medvedev, was the pre-tournament favourite, leading a wave of young tennis talent dominating the ATP Top 10 rankings.
Yet Nadal fought his way through to set up a meeting in the final with the reigning US Open champion, in a match that had all the hallmarks of a Nadal classic: peril, drama, and most of all, grit.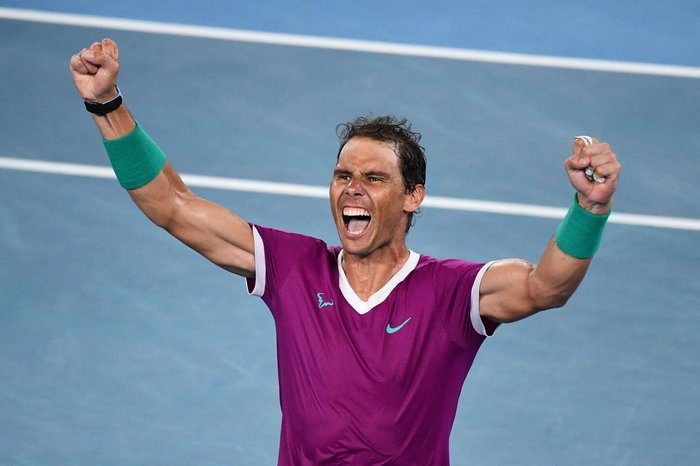 When one thinks of five-set thrillers, though, it is hard to look past the 2008 Wimbledon final between Federer and Nadal, which has gone down in not just tennis, but sporting folklore, as one of the greatest matches of all time.
Federer was at the height of his pomp, having won the tournament for the past five consecutive years, and the then-World No 1 was quite simply unplayable.
Nadal had lost to the Swiss in the previous two Wimbledon finals, but was once again looking to become the man to complete the Channel Slam by winning both the French Open and Wimbledon double.
In a match played at the highest calibre, Federer was his usual graceful, elegant yet deadly self, but was only able to convert one of 13 break points against the Spaniard's ferocious serve.
Nadal was the stronger, and Federer had to fight back from two sets down to force a fifth set decider.
Then, after four hours and 48 minutes, Federer could only find the net in the 16th game, allowing Nadal, bandana soaked with exertion, to collapse, having clinched his first Wimbledon, and fifth grand slam title late into the night in SW19.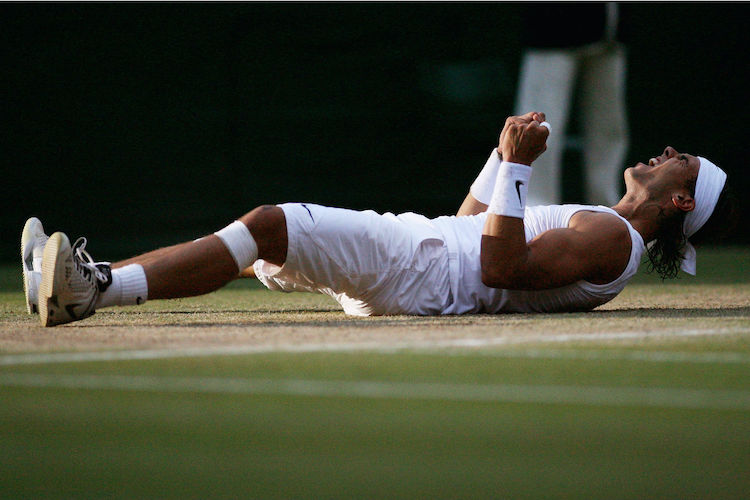 For many players, five grand slams would be considered a brilliant career.
Few others might dare to dream of five titles at one tournament.
Nobody would aspire for 10 at one slam, but such is Nadal's dominance at Roland Garros, that that is now considered normal. 
In 2017, Nadal became the first man to achieve this feat and did so in style. The King of Clay won without dropping a set for the third time, only losing a paltry 35 games in the process.
Throughout his career, Nadal has won 62 of his 90 ATP titles on clay, winning at least 11 titles on three different clay courts – Barcelona, Monte Carlo and the French Open – and has gone on to extend his record to 13 French Open titles.
And yet, somehow, after an unprecedented period of dominance, this superiority in his natural habitat is often used against him in the discussion on who the greatest tennis player in history is.
One solution for this might be that his sheer dominance on one surface makes him therefore less of an all-round talent.
Another could be that he is just so good on clay, that his critics have to find a way to humanise him, in order for him to be compared to his rivals.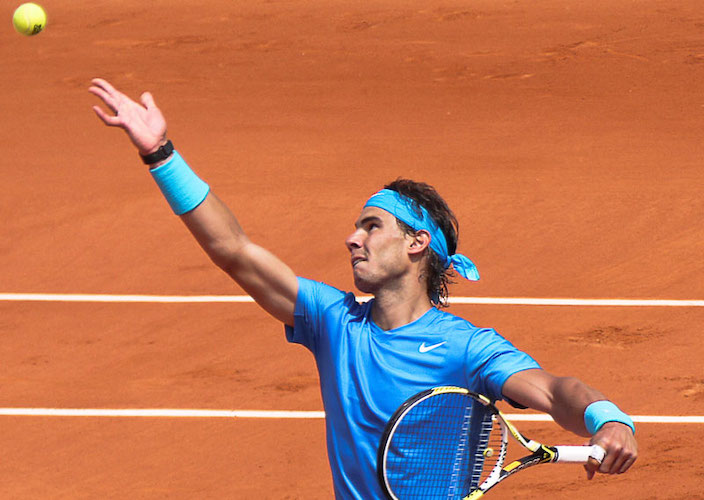 It seems fitting that the man who seems like he was born on clay would win his first ever title at the French Open, back in the hazy days of 2005, becoming the first man to win their debut tournament since Mats Wilander in 1982.
At just 19-years-old, the long-haired, unassuming left-hander was still considered one for the future, but as ever, the Spaniard was not planning on waiting for the future to come to him.
After beating compatriot David Ferrer in the quarter-finals, and toppling World No 1 Federer in the semis, Nadal bounced back from a first set loss to defeat Mariano Puerta and seal his maiden grand slam title, sparking the most successful Grand Slam career in the history of men's tennis.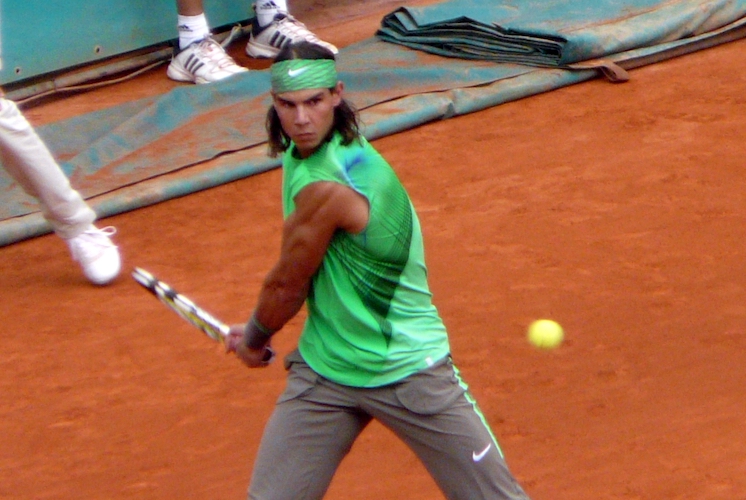 Not only was the Spaniard the youngest of the Big Three to win a grand slam, but he was also the youngest to complete the career slam, and the second after Djokovic to do so twice.
After his maiden French Open in 2005, Nadal would add Wimbledon, US Open and finally Australian Open titles to his tally to complete a career slam in 2009 at the age of 24.
With that Australian Open title in 2009, Nadal also became the youngest to achieve the Golden Slam, having already won Olympic Gold at the 2008 Beijing Olympics, a feat neither of his two rivals have managed.
With four US Open titles, two each at Wimbledon and the Australian Open and of course a monumental 13 (thirteen) French Open titles, he will undoubtedly go down as one of the greatest sportsmen in history.