It does not take much to be branded a maverick in a sport as prim and proper as tennis.
Wear your cap at a jaunty angle, or refuse to learn all the words to Cliff Richard's 'Summer Holiday' and you're written off as a tennis rebel.
But, one player who does deserve the title of maverick is Nick Kyrgios.
Since becoming professional in 2012, the Australian has won six ATP titles and claimed scalps over Djokovic, Nadal and Federer.
Yet despite his supreme talent, Kyrgios is more well known for his rage filled outbursts at unsuspecting umpires and his general apathy for the sport.
"I don't really like tennis – I prefer basketball." Kyrgios once said with a shrug as a half excuse, half boast.
In 2019, Kyrgios was fined $167,000 for ranting at referee Fergus Murphy calling him the worst ref in the game and a tool.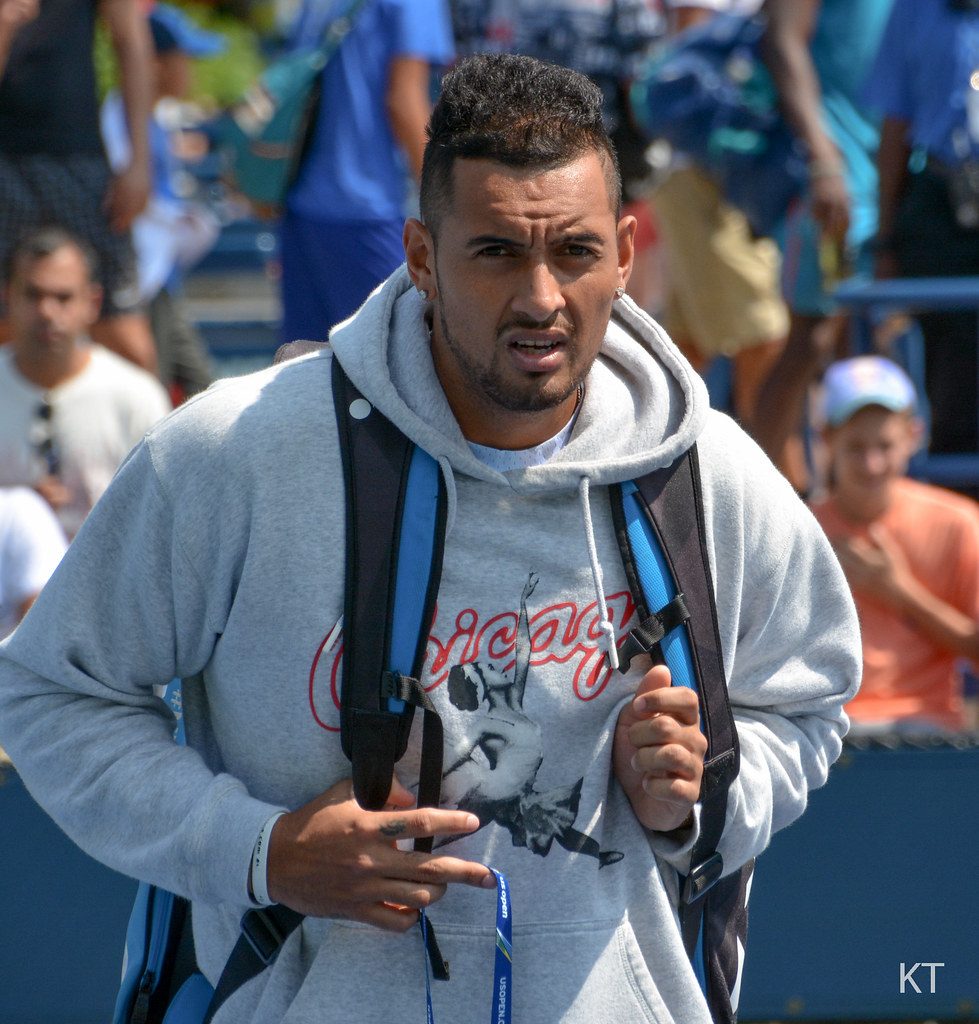 He's also faced fines for hurling water bottles, smashing tennis rackets and giving up in matches which he can't be bothered to play in.
And this has made the 26-year-old a divisive figure.
To those on the crustier side of the divide he is a pariah, a man who could bring the sport to its knees with his ungentlemanly behaviour and underarm serves.
But to others he is a breath of fresh air who sends a well struck forehand through tennis' cobwebby customs and traditions.
However, in the past fortnight at the Australian Open we have seen a different type of Nick Kyrgios.
After being knocked out in the singles event in the second round by world number two Daniil Medvedev, attention turned to the doubles.
Paired up with fellow Australian Thanasi Kokkinakis, few gave the wildcard pair any chance of going deep in their home Grand Slam.
The duo comfortably defeated compatriots Alex Bolt and James McCabe to set up a tantalising tie against number one seeds Nikola Mektic and Mate Pavic.
Buoyed on by a partisan crowd at the Kia Arena, Kyrgios and Kokkinakis upset the bookmakers winning in straight sets.
This was when we started to see a different side to Kyrgios.
All that burbling energy so often boiling over into incoherent rants and racket-based violence had transformed into something more joyous.
After each significant winner, Kyrgios would greet his partner with a bound and a skip, the whole match a flurry of high fives and chest bumps.
Victories over Tim Pϋtz and Michael Venus in the quarter-finals followed by third seeds Marcel Granollers and Horacio Zeballos set up a grandstand final.
Coming up against fellow Australian outsiders Matthew Ebden and Max Purcell, Kyrgios and Kokkinakis squeezed the first set 7-5, before winning the second 6-4.
Doubles may lack the prestige and the prize money that the singles game enjoys, but it can act as a safe haven for a certain type of player.
The veteran whose legs have gone but still wants a taste of competitive action, the great serve and volleyer with the limited groundstrokes.
Perhaps Kyrgios goes into a category of his own.
The player who needs a partner to feed off, to galvanise them, to give them someone to truly savour victory with and make them enjoy the sport itself.
Here's to hoping we see more of this Kyrgios, peacocking around the doubles court, than the sullen figure we so often see on the singles circuit.
Photo credit: Carine06, Flickr, Creative Commons Licence