Boston Red Sox played the New York Yankees in Major League Baseball's first ever games in Europe last weekend at Stratford's London Stadium.
The games showcased America's oldest rivalry in which the latter was victorious on both days of the two-game series at the former backdrop of the 2012 London Olympic Games, to which nearly 120,000 fans flocked.
Since the announcement last year that the overseas series would take place, MLB and The London Stadium worked hard to make the experience at the stadium as authentic as an American ballpark game, with the help of 700 volunteers.
Baseball fan Shaun Derrick, 27, who lives in London, said: "The NFL has done really well here and these types of events are great for London.
"The experience won't be the same as an American game as the English are more reserved but there are plenty of Americans here so it should be a good atmosphere."
Major League Baseball followed in the steps of other US Sports such as American football and ice hockey, who have been playing regular season games in England since 2007 and basketball who played their first regular game in England in 2011.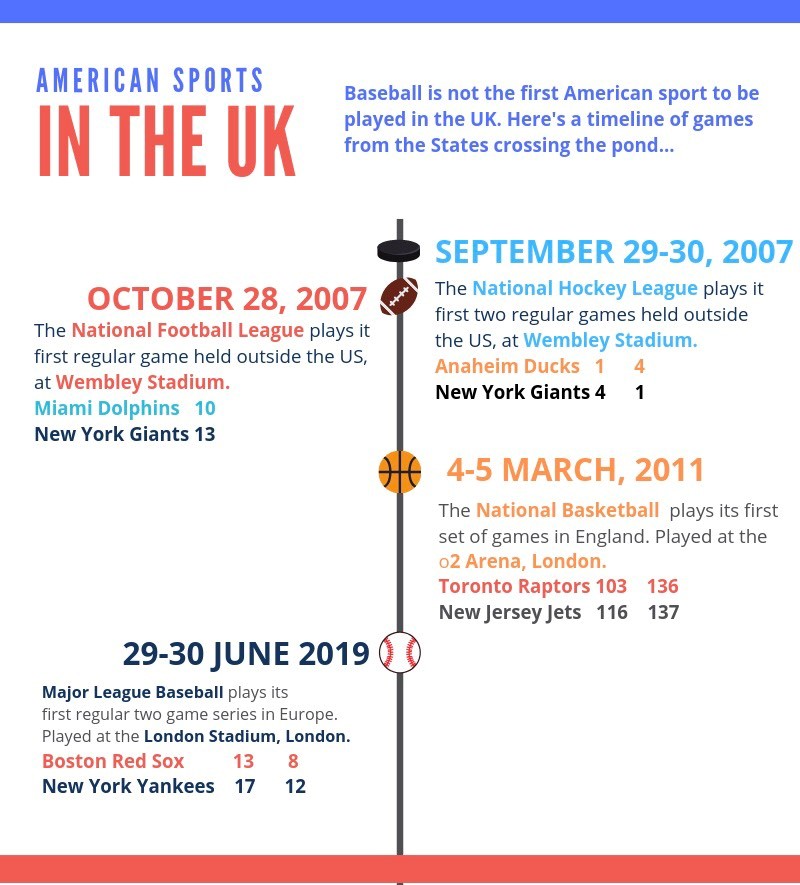 Boston Red Sox fan Chris Snelling, 32, from Oxford, developed an interest for the sport whilst he lived in Boston and said he hopes for more MLB to be played regularly across Europe.
Mr Snelling said: "It would be hard to do too many games abroad of course because of the regular season, but it would be great to see more games across Europe in the years to come."
The fans were treated  with the baseball on show, with Yankees victorious in a 30-run spectacle on the Saturday winning 17-13 before completing the series with a 12-8 victory on Sunday.
The series was part of a two-year agreement between the MLB and the London Stadium to play a series of games at the stadium, with St Louis Cardinals hosting the Chicago Cubs on 13-14 June 2020.