A trio of murals were unveiled across the UK to immortalise three iconic players and inspire future generations of rugby players as England prepares for the World Cup semi-finals in New Zealand.
Murals of three team favourites were unveiled in London, Newcastle and Leicester after England's 41-5 win over Australia in the World Cup quarterfinals.
With 28 appearances for the national side to her name, a portrait of 32-year-old England prop Shaunagh Brown was created in her honour. The mural, located on a wall outside The Oval, is near where she attended school at Walnut Tree Walk Primary School and Addey and Stanhope School.
Brown said: "While we don't always ask to be role models, as professional athletes playing on the other side of the world we are, so I'm incredibly proud that aspiring young girls and boys, especially those of colour, can look to me in a very real way for inspiration."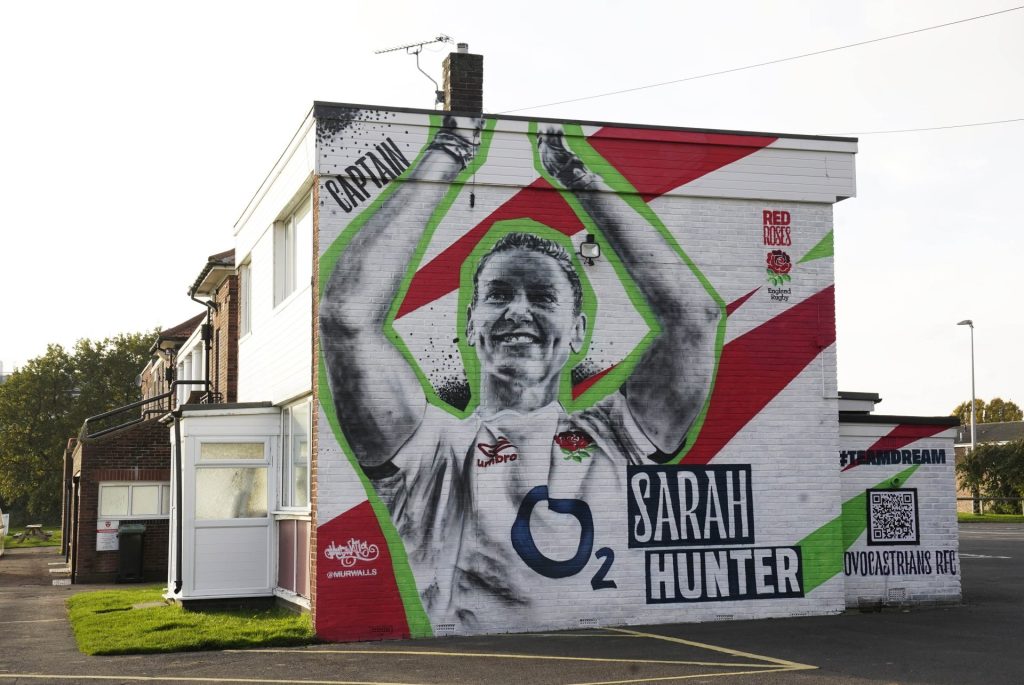 The murals were created by MurWalls, the same street artist collective that produced the player street art in Twickenham Stadium ahead of the 2022 Guinness Six Nations Championship.
The trio of portraits form part of England Rugby's campaign to promote the individual roots of each squad member across 127 sites throughout the country, including their hometowns. The campaign will run until the end of November.
The Red Roses captain, Sarah Hunter, is spotlighted on her mural in Newcastle, while centre and record point scorer Emily Scaratt's mural is in Leicester – both key locations instrumental to their early rugby careers.
Hunter said: "You can't be what you can't see, so I hope every young girl who drives past these murals on their way to school, or when they walk to rugby training is inspired, knowing that they too can one day play on the world stage.
"Novocastrians RFC will always hold a special place in my heart. It's where I first realised I might be better suited to the forwards, and so moved from inside centre to the backrow!
"While it's my face up there on the side of the clubhouse, it's also a celebration of the legacy of every woman who's pulled on an England jersey."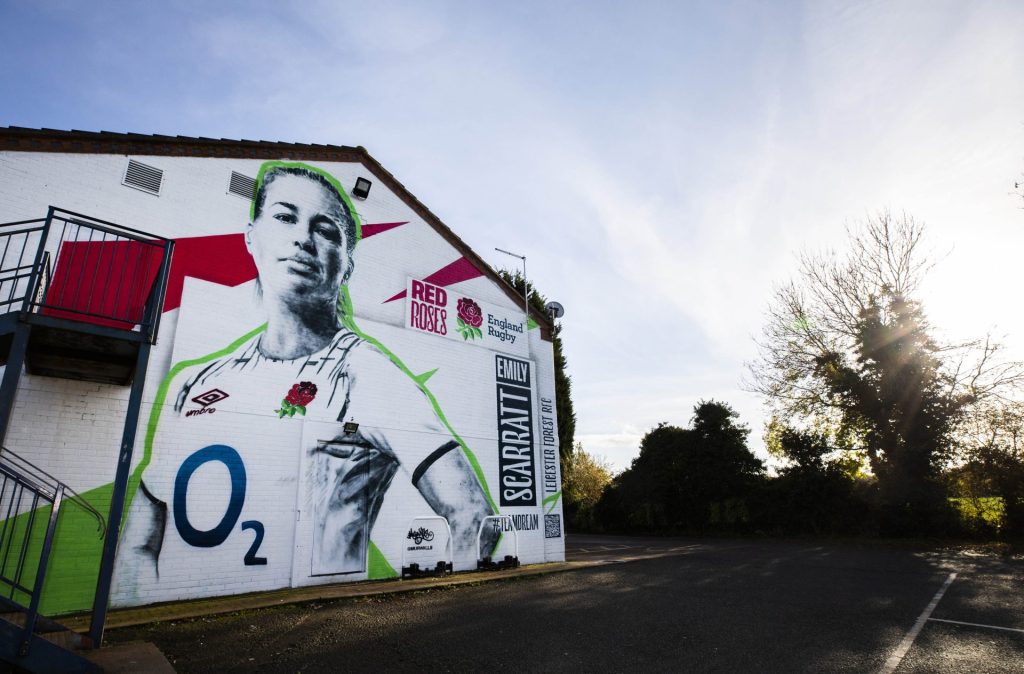 The Red Roses have seen 28 back-to-back wins, the most of any male or female rugby team in history. They now hope to secure their next victory at the semi-finals along with New Zealand, France, and Canada.
Featured image credit: Photo credit: Ben Whitley/PA Wire