Kingstonian FC have earmarked a new site for a permanent home which would end their spell as wandering nomads.
The club were forced to leave their historic Kingsmeadow home, and have since shared a ground with Isthimian Premier rivals Corinthian-Casuals.
As their agreement with the Casuals comes to an end, Kingstonian are set to groundshare with Tooting and Mitcham for the next two seasons, playing at their Imperial Fields Stadium.
However, Kingstonian are now hoping to build a permanent ground which would bring the club back to the borough once their contract with Tooting and Mitcham expires.
The planned site is Lovelace playing fields on Clayton Road.
Kingstonian Director Mark Anderson believes it is the ideal site for the club, despite its problems.
He said: "It's a 12 acre site next to the A3. It's a former sports field, unused for forty years, 12 acres, currently containing three horses, but this could be the place that really suits us and the local community."
The club have partnered with other disaffected sports clubs in the area to try and get the site up and running.
Anderson said: "Two of them are junior football clubs who we have had a conversation with.
"They are desperately short of pitches and are playing an awful lot in a neighbouring borough, not in Kingston.
"And then the other is our dear friends, an archery club, the Chessington archery club, and they are looking for a site in the borough as they are having to fly their bows and arrows over by Hampton Court.
"Currently there's nothing for them in Chessington, but there is and this site is the answer."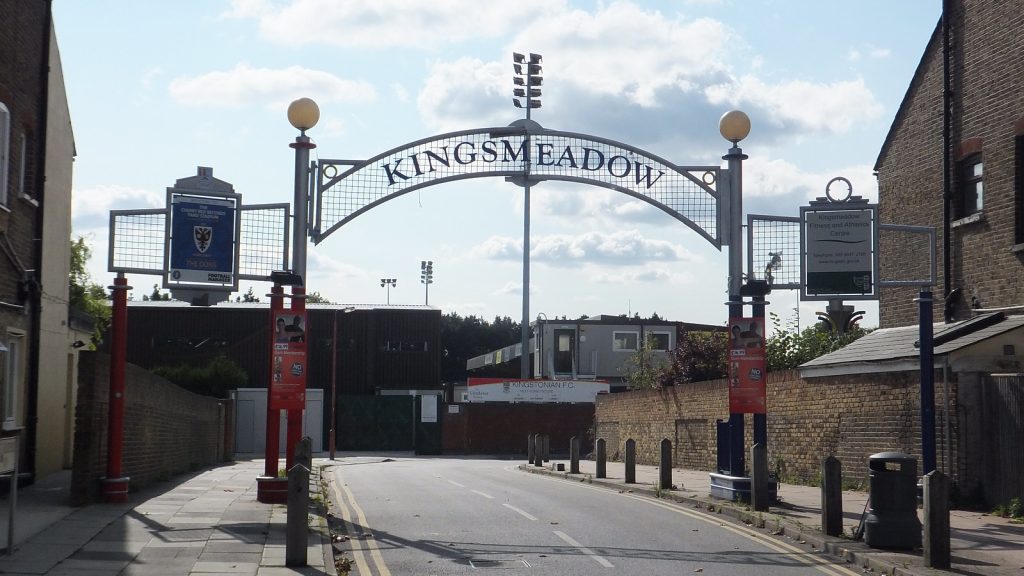 In the lead up to the council elections, Anderson has called on football fans in the area to get in touch with their local councillors and make the case for the development of Lovelace fields.
"It's very simple, this is what we need from every K's fan and Casuals fan, contact your Ward Councillor saying that you support the idea of Kingstonian having their own facility in the borough.
"Contact John Sweeney who has a portfolio for business and leisure.
"If the opportunity to develop Lovelace Lane is there, then it should be seized upon and we should develop a community facility for the whole neighbourhood.
"We're not trying to build the San Siro, just a normal, very small football ground."
Barrister and Kingstonian fan Taimour Lay expressed concern over the viability of turning Lovelace fields into Kingstonian's permanent home.
He said: "It's around 25 minutes walk from Chessington North or 15 minutes from Hook Parade.
"The absence of decent public transport isn't great, but at least it's in the borough, and Chessington could work.
"They would definitely need to widen Clayton Road for cars and coaches which seems very unlikely. Even if you look on Google Street View you can see how narrow and tight it is.
"Given current delays, as well as the local elections, this is simply not going to get down in the next 3-5 years.
"So, that's potentially five years in Tooting, a decade as nomads."