"Without volunteers, we wouldn't exist."
It's a sentiment that was expressed word-for-word by every non-league executive I've spoken to – and is sure to be echoed across the English football community.
In a footballing world defined by financial inequality, unpaid volunteers have long been the lifeblood of non-league clubs – facilitating progression on the pitch through their vital, necessary work off it.
Their impact is felt on no larger scale than in London, where over 100 clubs reside.
And while the city may boast the global money-machines of Chelsea, Arsenal and Tottenham Hotspur, the vast majority of clubs are humble, self-funded, semi-professional outfits.
For these clubs, the need to save pennies is paramount to staying afloat – and as a result, volunteers find themselves taking on all sorts of jobs.
Harrow Borough chairman Peter Rogers, 74, said: "My fixture secretary is a volunteer, I'm a volunteer, one of the directors is a volunteer, our gate staff, our stewards, our program seller, our kitman – they're all volunteers.
"It helps generate the income to pay players.
"Without that, we wouldn't operate."
Harrow Borough play their football in the Southern Premier League South division, but their appreciation of volunteers is echoed by even the biggest clubs in non-league – some of whom aren't too far away from the esteemed heights of the EFL.
Wealdstone have been steadily climbing the divisions over the past decade, earning promotion to the National League in the 2019/20 season.
Sitting pretty at Step 1 of the English football pyramid, the Stones are enjoying one of the most prosperous periods of their history.
However, it hasn't always been so plain sailing for the northwest London side – and if not for volunteers, Wealdstone Football Club could have easily ceased to exist.
Wealdstone chief operating officer Richard Hopwood said: "In the early 90s, the club went into administration.
"They lost the grounds and were hours away from being liquidated.
"It was the supporters and volunteers who kept the club going, putting in the capital for the club to pay off the debts and survive.
"They're an integral part of the club's DNA, they've kept the club going through the dark times."
While volunteers can certainly come from all walks of life, many helpers are long-term fans seeking the betterment of their local club.
Wealdstone, however, reap the rewards of another unique source of manpower.
The club bring in a handful of students from University Campus of Football Business (UCFB), based 10 miles down the road at Wembley Stadium, to take on jobs in media and marketing – providing them with invaluable experience in the football industry.
For Hopwood, 51, Wealdstone's relationship with UCFB highlights how volunteering is very much a two-way relationship.
Hopwood added: "UCFB have many hundreds of students in each year doing degree programmes and they're a very good source of talent for us.
"They're looking to break into football, and they're trying to build up their CV of experiences.
"A club like Wealdstone can offer that experience that you're just not going to get anywhere else at this level of football – in terms of access to me, the manager, or the players.
"They get tremendous experience."
When delving into the details, there's something that always seems to stand out about those who selflessly give up their free time to help out their local.
The sheer commitment and longevity of their contribution will never fail to astound.
Many volunteers don't just put a week, a month, a year of their lives towards the club.
The core supporters are part of the furniture, in some cases volunteering for decades to help keep their beloved team above water.
Hanworth Villa club secretary and long-standing volunteer Dave Brown, 64, has even highlighted that many volunteers are former players – showing just how deep the connection between club and contributor can go.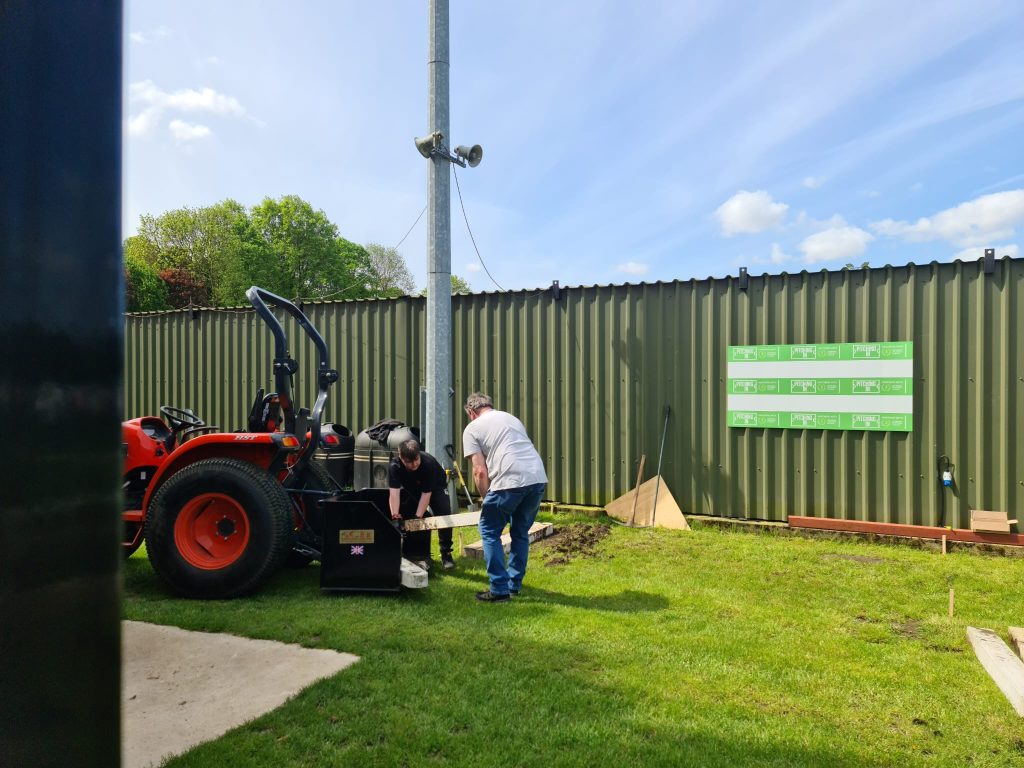 Brown said: "I went down to the club at 17 to have a bit of Saturday afternoon football in the Hounslow District League and never left. And I'm not alone in that.
"I could say probably five or six guys who played for a good period of time for the club are still involved."
Non-league clubs possess the increasingly-rare ability to tie a community together, keeping people connected to a cause.
They bring people to a single plot of land with one over-arching goal: to keep the lights on.
It's a task that's easier said than done, and takes the commitment of a hard-working group of altruistic individuals to achieve.
That said, as seen by the glowing testimonies from executives of London's non-league football outfits, their efforts do not go to waste.
Volunteers keep their clubs in business, and their value as the lifeblood of non-league can truly not be overstated.
Photo credit: Hanworth Villa