John Kingston has been using Harlequins' training camp in Germany this week to prove to his players that what goes on off the pitch is as important as what goes on on it.
Quins have been in Herzogenaurach in Bavaria ahead of their first pre-season friendly against Bristol this Saturday, combining training with visits to the headquarters of club partner adidas.
With a number of the club's international stars either only just returning to training or still to come back following the summer internationals, director of rugby Kingston has been using the time to instil values into the squad.
"From the playing perspective we haven't changed much but we are focusing on integrating the newcomers and the later returners to the squad," he said.
"It's fair to say we are challenging them and there are certain things we are asking them to do off the field – forcing them to work together in different situations for example – which is a big part of the sport in my opinion.
"I honestly believe the whole squad is going to be the key to how far we go this year.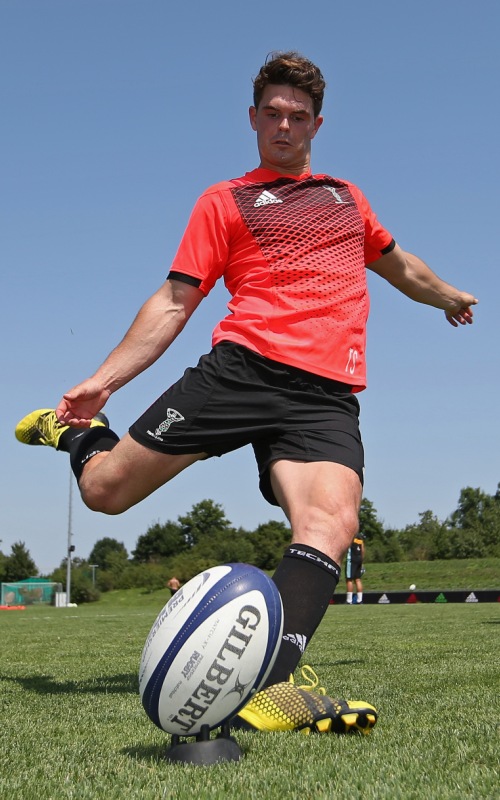 TARGET PRACTICE: Tim Swiel takes aim in Germany
"This week is about revisiting things and understanding what makes a high-performance side.
"This is an opportunity to ingrain certain values within the squad and to understand what Harlequins is about as a club, what we represent and making sure that understanding holds strong throughout the season."
The coaching staff, which include newly-appointed attack coach Nick Evans, have been putting players through their paces with a comprehensive playing schedule on the training paddock, as well as gruelling strength and conditioning sessions in the gym of the adidas headquarters.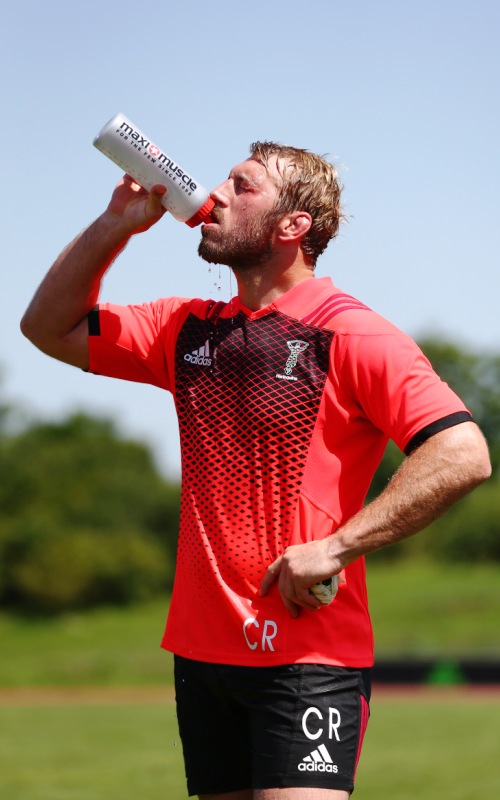 THIRSTY WORK: Chris Robshaw needs a break
Ahead of the Bristol game, captain James Horwill added: "I think the big focus is on us.
"We're not concerned about the opposition as such, just more worried about what we're doing on the pitch.
"We've been going for about nine weeks so it's nice to put that into match practice, as you can train a lot but it does get a little tedious after a while, so it's nice to focus on something, which is the game this weekend."
All images courtesy of Getty Images for Harlequins