Kingston University's Director of Estates and Sustainability has discussed his pride at their Town House winning the prestigious 2021 Royal Institute of British Architects (RIBA) Stirling Prize.
Sean Woulfe told SWL about the aims of the project, and the ultimately the satisfaction its completion and the recognition from RIBA gave him.
"When that announcement was made there was a very large number of people in the courtyard at the Town House, they were just in disbelief that we'd actually won.
"This kind of recognition is not something you get very often in your career."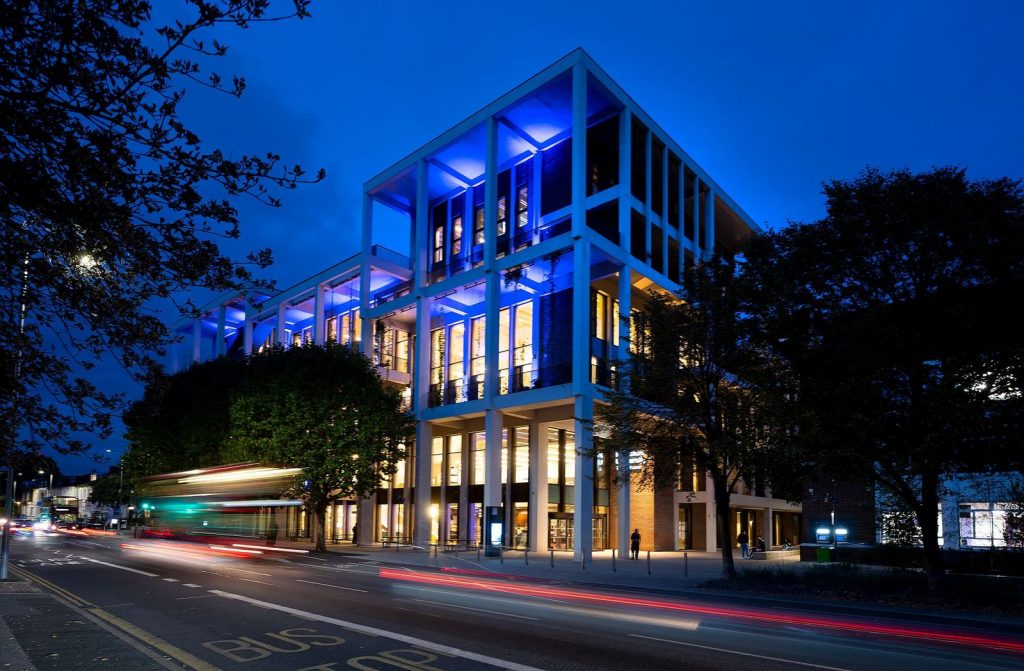 It was the completion of a project that he and others involved knew was going to be something special from the early stages of planning, but it had not come without its challenges.
"I'm not fibbing with you about this. It was when Shelly McNamara and Yvonne Farrell (of Grafton Architects) stood in front of us at the end of the RIBA design competition at the end of 2013 with a little cardboard model that they had made themselves.
"When I saw that and she explained the concept to us I thought 'we are on to something really, really special here.'
"As well as the difficulty of building in a very busy town centre location, construction projects like this always throw up unexpected challenges.
"About halfway through the construction, one of the cladding sub-contractors went into administration, but with the fantastic main contractor Wilmott Dixon we just worked together to try and minimise the damage.
"It was completely worth it. It's just fantastic to see a building like that on the corner of Penrhyn Road and Grove Crescent. It's just amazing."
Though Woulfe said future university admissions were not in mind when building the project and that it was not an exercise in marketing, he was undoubtedly full of pride for the effect it will have on students and the public.
"There's one thing that the Grafton design just shone on, openness. It's a library but there are no barriers.
"Whether you're a student or a member of the public it was really important that this was a building for Kingston as well as being a fantastic university library.
"We visited quite a few university libraries and it's amazing how often you get the impression there are barriers to certain places.
"A lot of our students here are the first in their family to go university and they don't need someone telling them they shouldn't be there."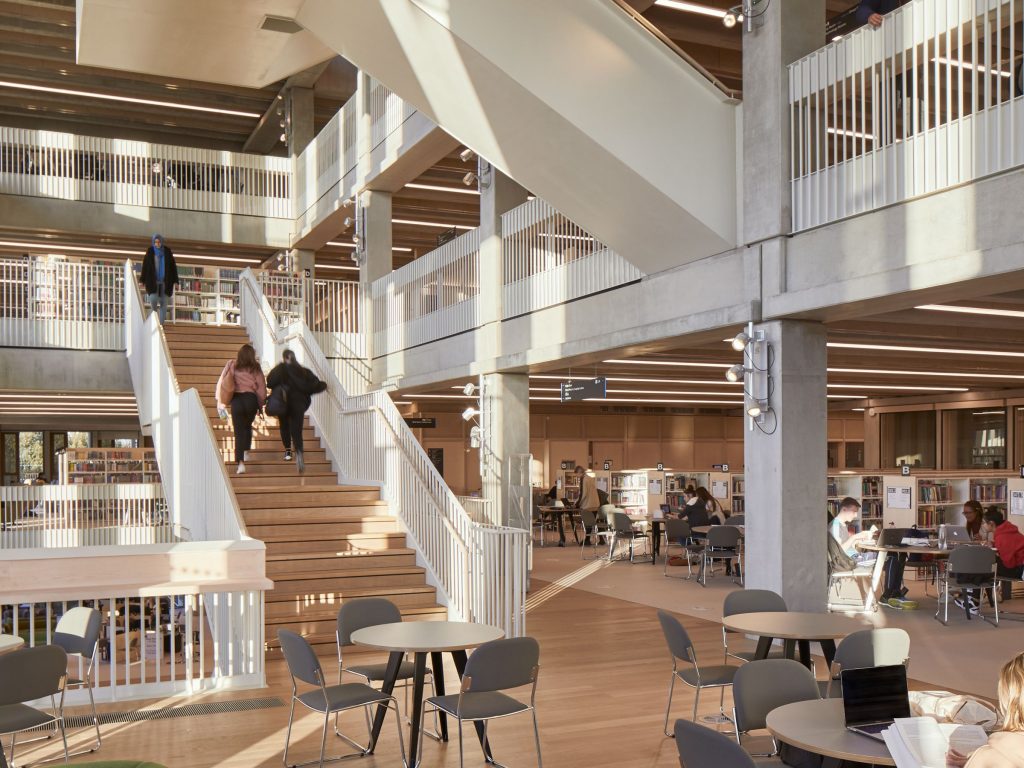 Woulfe hopes it will provide real inspiration to students alongside the practical benefits.
"It was a statement of confidence in our students. It was us saying 'we think you are worth building a building like this for.'
"From our point of view that what it's really about. It's a symbol really for the way we want the university to go."
Images Provided by Kingston University