Neil Dorgan & Sammy Mncwabe
December 13 2019, 06.25
Follow @SW_Londoner
Labour's Ruth Cadbury comfortably held off the challenge of the Conservative and Liberal Democrats, winning with a majority of 50.1%, in the seat of Brentford & Isleworth.
However, Mrs Cadbury, who was first elected to the Brentford & Isleworth seat in 2015, lost over six thousand votes since the 2017 General Election.
In her acceptance speech, Mrs Cadbury said: "Tonight, has been a difficult night for the Labour Party but also for the country and we have difficult months ahead. I do not think that we are heading for a 'BREXIT time', I think we are heading for a very difficult time and those people most affected by austerity, will have the most difficult time of all."
Mrs Cadbury added: "Those companies and organisations that employ so many people are going to have months and years of uncertainty and retraction as Brexit is implemented, and it will take months and years, and this country's reputation and economy and security will be deeply damaged."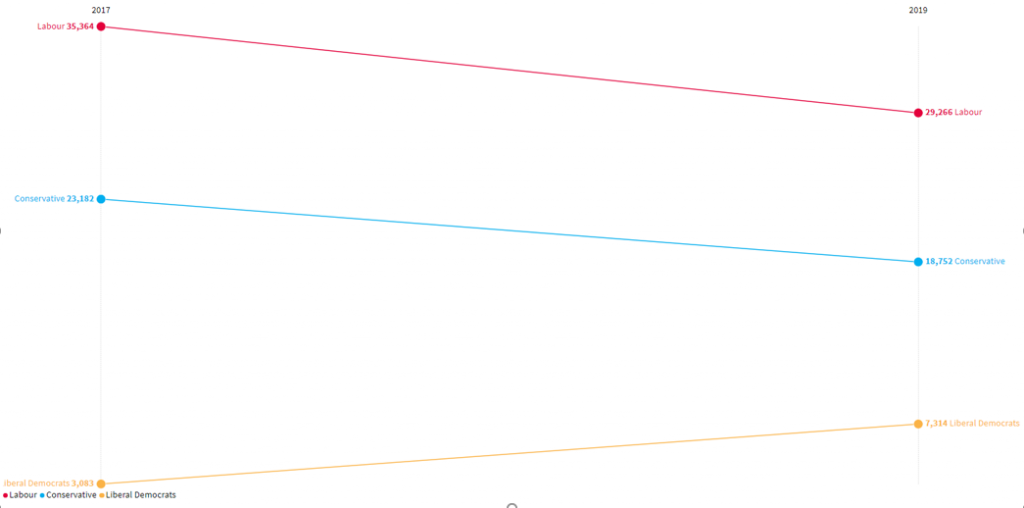 Mrs Cadbury appeared in the BBC2 documentary, recorded during the 2017 election, 'Labour – The Summer That Changed Everything,' where she openly questioned the leadership of Jeremy Corbyn. Asked to comment on Labour's 2019's performance and leadership, Mrs Cadbury commented: "Jeremy Corby was not the right leader at this time."
However, Mrs Cadbury called out the negative impact of the unchecked Conservative Party 'Fake News', which has been distributed through statements, speeches and direct advertising, as being the major contributing factor for the Labour Party's poor results.
Mrs Cadbury was a Brentford councillor for 25 years, and was deputy leader of the Hounslow London Borough Council from 2010–2012, before becoming an MP in 2015.
The Conservative candidate Sheena Shah came in second place with 18,752 votes, with the Liberal Democrats candidate, Helen Diana Cross, in third place with 7,314 votes.