By Dylan McCullagh
July 31 2020, 12.00
Follow @SW_Londoner
Local radio is alive and kicking in south west London where the online community-run Riverside Radio is launching on DAB digital radio this week.
From 7am on Saturday August 1 more than a million people across the boroughs of Richmond, Wandsworth, Merton and Lambeth can tune into Riverside Radio via a DAB digital radio or a DAB car set.
The station won Digital Station of the Year at the Community Radio Awards 2018 and has a schedule covering music, culture, comedy, lifestyle and local news.
Riverside Radio managing director Jason Rosam said: "Everyone at Riverside Radio is thrilled to celebrate our unique part of London and the talent and creativity of the people who live here on a wider platform.
"We have always aimed to bring back the spirit of local radio to our corner of the capital.
"When you switch on Riverside Radio you'll be switching on south west London with shows designed to reflect all parts of the diverse community."
The station, which is run by a volunteer team of 200 south west Londoners, saw a surge in listener numbers throughout the coronavirus lockdown and rescued events at risk of closure.
In April, a Battersea youth centre-run talent showcase due to be held at the Clapham Grand was cancelled. Showcase participants then pre-recorded their acts which were broadcast over Riverside airwaves. The show could go on.
In May, the Wandsworth Arts Fringe sought out Riverside Radio to help broadcast the festival directly into residents' homes when venues were forced to close.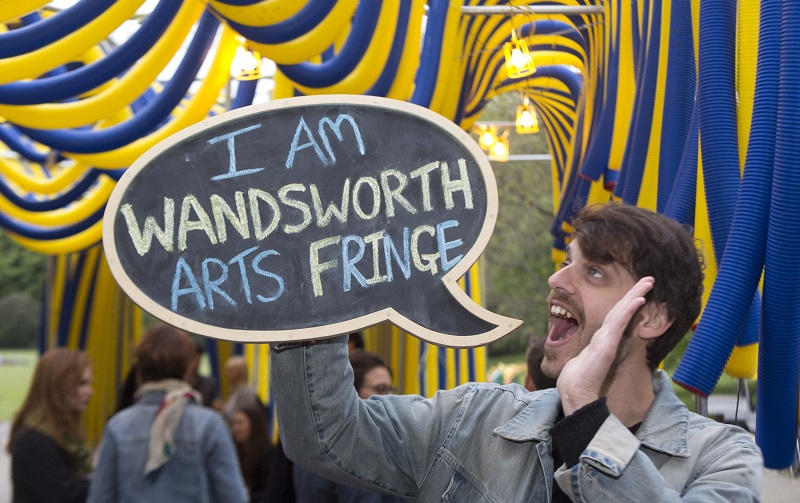 "Riverside Radio works to instil a sense of civic pride by helping residents engage with local businesses, services and our huge local arts and culture offerings, all of which are sometimes overlooked due to our close proximity to central London," added Mr Rosam, who also presents the early breakfast show across the BBC Local Radio network from BBC Radio London.
"Local news is vitally important to Riverside Radio as we are able to hold local politicians to account and focus on improving life in South West London for everyone."
Riverside Radio airs on DAB from 7am Saturday August 1. It is also available online at RiversideRadio.com or by asking a smart speaker to "play Riverside Radio".