A Croydon trainee doctor has branded the proposed changes to junior doctors' contracts as a matter of 'life or death'.
On the eve of strike action St George's University Hospital student Agnes Okanlawon and her trainee doctor boyfriend Matthew Dawson have slammed Health Secretary Jeremy Hunt's proposals.
She argues that a new contract will force staff to work longer hours, for no extra pay, and will put lives in danger.
Ms Okanlawon said: "Protection for doctor's hours will stop by removing the sanctions on hospitals where doctors are made to work more hours than the legal requirement.
"This is unsafe and harmful to doctors and patients."
The proposed contract will redefine social hours to cover 7am-10pm from Monday to Saturday.
Opponents argue that despite being touted as an 11% pay increase it will be a pay cut of 26% in real terms.
Ms Okanlawon said she understood why medical students and junior doctors are considering moving abroad if the proposals are implemented.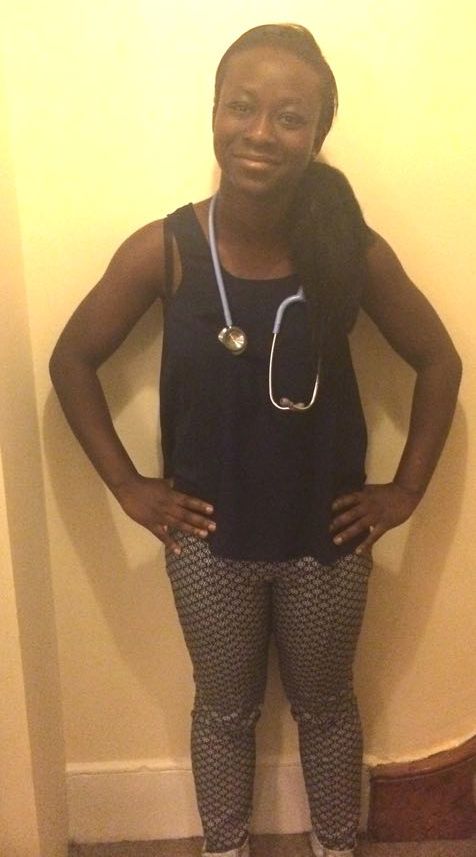 SUPPORT: Ms Okanlawon is backing strike action

"As a female medical student I am worried about the impact on my career when I choose to be a mother," she explained.
"Usually doctors are given pay rises based on experience and seniority or care for patients but under the new contract this would not happen.
"This means that if I take a break from work I will not progress and so under the new system would earn less over the course of my career.
"This makes me think twice about working in the UK after I qualify."
Ms Okanlawon revealed she fully supports industrial action describing it as a necessary measure to safeguard the future of the NHS.
She said: "I think strike action is perfectly justified as doctors work hard and long hours sometimes unpaid for their patients.
"Asides from all the talk of pay, during placement I've realised how important it is that doctors stay alert and do their jobs well.
"It's life or death when a doctor makes a mistake or misses something out.
"A doctor who has worked 7am-10pm seven days in a row to make ends meet, who is worrying about paying off their student loan, starting a family and God knows what else will never do as good a job as one who isn't.
"We need to make a statement and stop this atrocity happening."
Ms Okanlawon's boyfriend Matthew Dawson, and fellow medical student, also voiced his concerned about the proposed contract changes.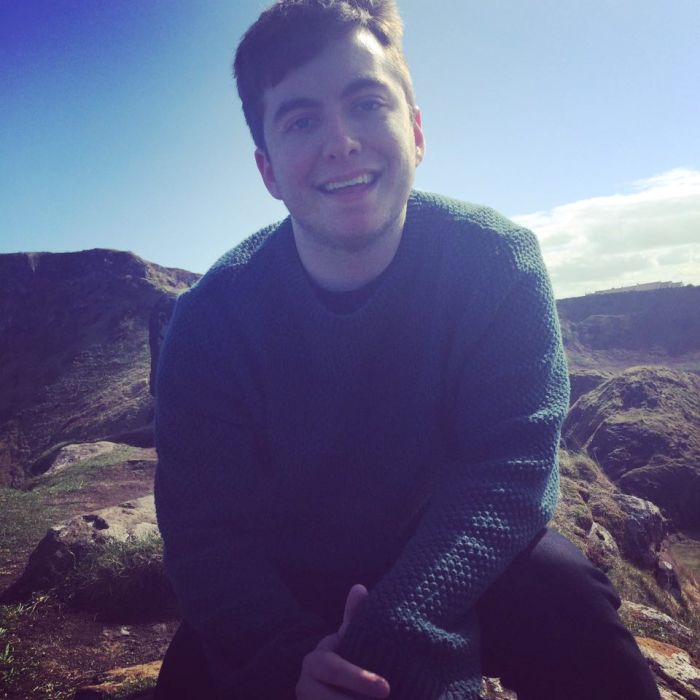 CONCERNED: Mr Dawson is worried about the quality of patient care  if the proposals go ahead

He said: "The contract would be gravely damaging to NHS patients and NHS staff.
"The reality is that junior doctors often work many more hours than they are paid for, and receive no overtime pay.
"This is because NHS staff care about the safety of their patients and will not abandon them when they need them most.
"Would you want a doctor treating you having already worked 90 hours that week? Would you want them treating you in their 72nd hour of work?"
The contract has pay protection for current junior doctors for three years, after which they will see their salary drop compared to what they would earn on the current contract.
Mr Dawson is concerned that there is no protection for new graduates, many with upwards of £70k debt acquired through medical school.
He insists pay cuts will leave foundation doctors (FY1) starting in August 2016 earning up to 30% less than those currently working the same jobs.
"At the same time they must find thousands to pay for mandatory membership to medical colleges, insurance, exams, and courses so they may learn to better care for their patients and advance to the next level of their training, does that sound fair?" he argued.
"That's before they even consider accommodation, their loan repayments, their family and their own social life.
"Add to this being shunted round jobs every few months with little choice in where they go and suddenly being a doctor doesn't sound quite so glamorous."
Delighted with a fantastic #spendingreview result for the NHS. The British people's priority is the NHS, and so is the Government's.

— Jeremy Hunt (@Jeremy_Hunt) November 25, 2015
Jeremy Hunt is having ongoing talks with ACAS in a bid to resolve the dispute.
He wrote to BMA Council Chair Dr Mark Porter in a bid to halt strike action.
He wrote: "Patient safety has been my priority throughout my tenure as Health Secretary.
"The extreme strike action planned in December poses a serious threat to that safety.
"I would also urge you to think again about whether extreme strike action in the NHS' busiest period – which will at best disrupt patient care and at worst casue serious harm to patients – is appropriate or necessary."
There are three proposed strike dates.
Junior doctors will give 'emergency care only' for 24 hours starting on December 1 with a full walk-out planned for December 8 and 16 from 8am to 5pm.