A Putney pub worker has completed a 192-kilometre cycle ride from Cheltenham to Twickenham in aid of a children's charity.
Phil Atkinson, 32, who programmes the music diary at The Half Moon pub on Lower Richmond Road in Putney, completed the journey on Tuesday 17 October.
He has since raised more than £300 for Wooden Spoon, a charity which uses rugby initiatives to support disabled and disadvantaged young people.
The pub has hosted live music acts for 60 years, including The Rolling Stones, The Who and Kate Bush, as well as Kasabian and Ed Sheeran.
Phil said: "The big day was very tough!
"My legs are really sore and going down stairs is a bit of a challenge at the moment, but it was absolutely worth it.
"We were all shattered after 120km and we really had to push through to the finish line, but knowing we were doing it for such a great cause kept us going."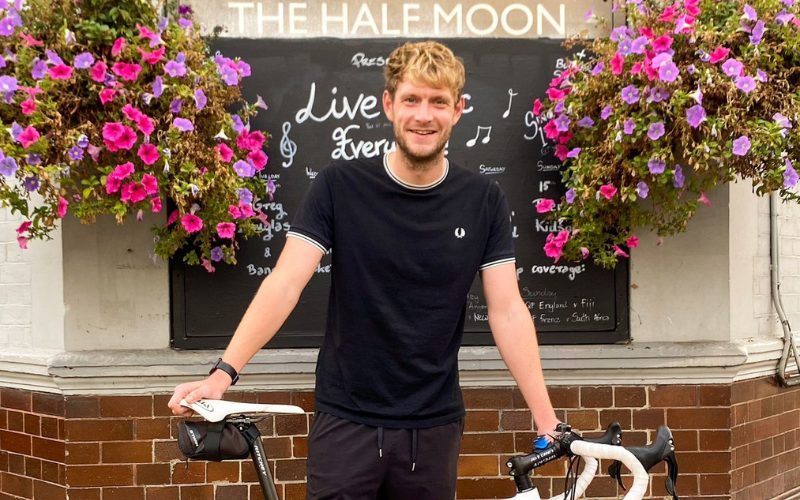 Traversing the Cotswolds, the route's challenging gradients meant rest and relaxation were in order for Phil after the challenge.
He said: "As well as being such a long distance, the route was also very hilly which required a lot of effort to get through.
"I had thought at the end I'd be wanting to celebrate like those Formula One Drivers who spray champagne on the podium, but I was too exhausted and only managed a couple of pints, a bath and then bed!"
Phil cycles 12 kilometres from his home in Sutton to the Half Moon in Putney every day, but the 192-kilometre feat was a first for the assistant music manager.
To train for the challenge, Phil cycled around Richmond Park after work and also woke up early on Sundays to cycle around Box Hill in Surrey.
Phil is one of nine riders from pubs across the country who took part in the challenge and the group has a combined aim of raising £150,000 by the end of the year.
Wooden Spoon provides local organisations across the UK and Ireland with grants of up to £30,000 for projects including specialist playgrounds, out-of-school educational programmes and specialist, adapted sports equipment.
Its initiatives have included using rugby to help children at risk of exclusion re-engage with education, as well as funding wheelchair rugby.
Matthew Mallinder, director of fundraising and marketing at Wooden Spoon, said: "We're extremely grateful to Youngs and thank their 200+ pubs who are all raising these funds in some really imaginative ways.
"This sort of generosity from the corporate sector alongside our local volunteer charity fundraising will help tens of thousands of children to live their best lives."
Young's Pubs, which owns the Half Moon, has partnered with the charity to celebrate 200 years of rugby and Wooden Spoon's 40th anniversary.
Phil has worked at The Half Moon in Putney since 2017 after moving to London from Manchester.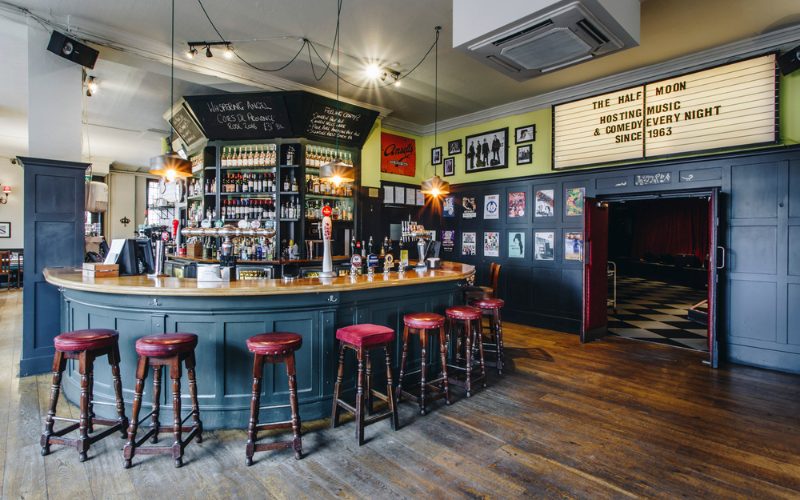 Andy Tullock, general manager at the Half Moon, said: "We're all extremely proud of Phil's achievements and the effort and commitment he has put in to achieve this.
"He's a really popular member of the team, not only with the staff but with many of the artists that have come through the pub in the last six years."
To extend the fundraising initiative, the Half Moon has also been raising money for the charity Maddy's Mark, a recipient of Wooden Spoon funding, which aims to foster self-confidence in young women through rugby.
It was set up in memory of Maddy Lawrence, a 20-year-old woman who died of sepsis in 2022 after suffering a rugby injury.
The pub has organised a charity gig, a bake sale and a litter pick in aid of the charity and recently surpassed the target on its fundraiser.