A £50,000 grant is being shared by ten independent restaurants in Brixton to boost the hospitality industry as part of an international programme. 
The Dine Local programme is run by the International Downtown Association Foundation and Brixton Business Improvement District (BID), and supported by American Express.
Each Dine Local grant recipient will receive £5000 to help them make critical improvements to their businesses, including upgrading equipment, renovating interiors and expanding digitally.
The aim is to provide funding to small, community businesses owned by individuals from underrepresented groups to help them recover from the impact of the pandemic. 
Gianluca Rizzo, Director of Brixton BID, said: "Brixton is all about small and independent businesses. 
"With the hospitality industry being hit hard, Dine Local was the perfect programme for Brixton, coming at a critical time for some of our restaurants."
Among the recipients is Lounge Brixton, a laid-back bar, cafe and eatery which plans to install a new speaker system, allowing them to support local performers at their venue. 
Clover Eziashi, owner of Lounge Brixton, said: "I have so much appreciation not only to Amex but the people behind the grant who have enabled me to receive a beneficial amount that will help my business grow."
Papa's Cafe, a community cafe in Brixton Park, plans to use the grant to improve its dining area, allowing them to host more events for local children.
Valcie Hurley, who runs Papa's Cafe, said: "We are a charity run by local residents, so people will donate old tables and chairs and we accept because we are grateful.
"But now with the grant we can buy some colourful furniture which will really allow us to improve the cafe to make it a nicer community space."
Other Dine Local recipients include Bahn Bahn Cafe, Beast of Brixton, Black and White Cafe, Etta's Seafood Cafe, Kamome, Jalisco, May Foods, and Share a Slice.
Many restaurants say they will use the grant to improve facilities ahead of the summer trading season.
Beast of Brixton, an LGBTQIA+ friendly café and bar will increase accessibility by installing a wheelchair ramp and Etta's Seafood Kitchen will grow its delivery service and contribute to community health workshops.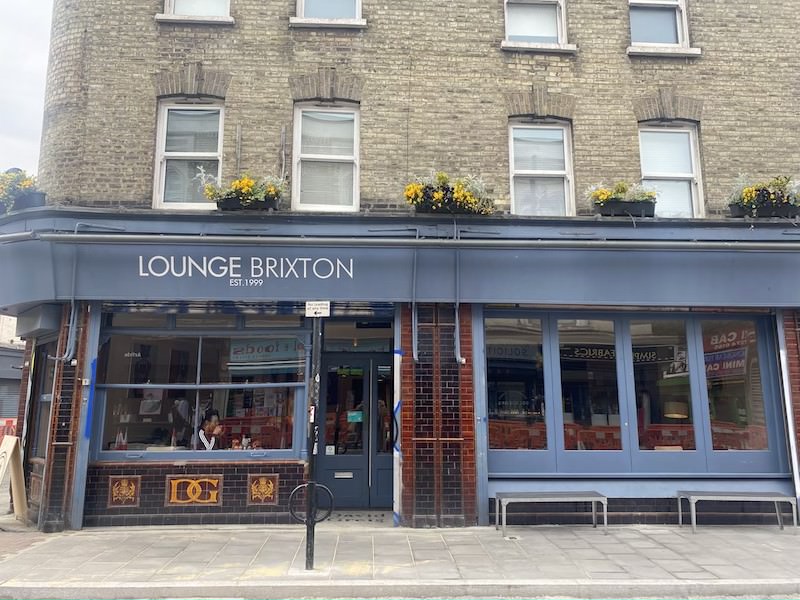 The grant will also be used to expand support in the community, by allowing businesses to donate surplus food to charities and support outreach work across the borough. 
Dine Local is part of America Express' Backing International Small Restaurants grant scheme, which was created to support culturally significant hospitality venues in major cities around the world.
The scheme is being implemented in London, Mexico City, Sydney, Tokyo, and Toronto, and seeks to highlight the importance of independent businesses in their local communities.
According to the Office for National Statistics, consumer spending on hospitality started to increase in May 2021 but remained 70% below pre-pandemic levels.
The sector has seen a significant increase in trading in the last year but is still feeling the effects of lockdowns and government restrictions, most recently in the form of staff shortages.
Kate Nicholls, CEO of UKHospitality, said the sector is 250,000 to 300,000 jobs short, while the Office for National Statistics reported a record high number of job vacancies in January to March 2022.