Lambeth's weapon possession offence rate was higher than all other London boroughs and the City of London from January to October this year.
The borough saw 98.8 recorded weapon possession crimes per 100,000 population in this period and was also first for raw number of offences at 318, according to the latest Metropolitan Police statistics.
This rate is almost 36 percent above the second worst-hit borough, Lewisham, where there were 72.7 offences per 100,000 population, based on Office for National Statistics 2020 mid-year population estimates.
Lambeth's figures didn't surprise University of Brighton criminology professor Peter Squires, 63, who said: "I think that you'd probably also find that some of the indicators of social deprivation are most acute in Lambeth and probably Brent and Tower Hamlets.
"It goes back to the kind of poverty of these areas. It goes back to the lack of social provision, poor and overcrowded housing, lack of services, amenities, absence of youth service facilities.
"You can't take out the significance of 10 years of real austerity politics that has drained those areas of public services and support – made them poorer, or certainly made the gaps between the rich and the poor greater.
"And that's the other thing about cities. It's where you see those stark inequalities most obviously, and still where young people's ideas about getting rich as quick as possible persist."
Squires explained the pull of wealth is there, but it is inaccessible without resorting to crime, allowing gangs to recruit easily influenced youngsters with few life prospects.
He also said a large majority of weapon possession offenders are boys and men. This is typical for violent and violence-related crime.
While the affluent City of London initially appears to have had the highest January–October weapon possession rate, commuters cause a more than fiftyfold population increase there during the workday, according to the latest 2014 Greater London Authority data.
This means the Square Mile's true weapon possession crime rate can confidently be placed among the lowest in London, even allowing for a significant decrease in the commuter trend given the pandemic.
No breakdown is available by weapon type in the City of London Police's statistics, but the Met's show Lambeth also having London's worst rates for both gun and knife possession, at 11.2 and 42.3 offences per 100,000 population, respectively.
Despite the significance of gang and youth violence, these aren't the full picture.
Squires said: "If you take that stereotype of, 'Who's the typical knife crime perpetrator?' only a fifth of them are aged under 20.
"Four-fifths aren't and less than half are Black. And, neither the victim profile nor the perpetrator profile fits the young, Black, gang-involved street criminal – most aren't.
"So how does it come to settle on this one particular group? Because all the kind of intervention programmes are talking as if knife crime were exclusively a youth problem.
"Now, it is a youth problem and I'm not trying to put it down, but that's not the majority of the perpetrators."
The Ben Kinsella Trust (BKT) knife crime charity was founded 13 years ago following the stabbing murder of its 16-year-old namesake.
Its CEO, Patrick Green, 58, acknowledged most who commit knife crime are adults.
He explained why, even so, BKT does its work with young people aged 10 to 18, including from Lambeth.
The organisation brings them to immersive exhibitions in Islington, Barking and Dagenham and Nottingham, where theatre is used as a teaching tool.
Green said: "No child is born carrying a knife – it's a learned behaviour.
"At what point can you get in early to change that behaviour and stop them carrying a knife?
"Clearly, if you're carrying a knife as an adult, you've probably been doing this for some time so it's much more difficult to break that behaviour chain."
Green explained 70 percent of those who admit to carrying a knife before attending a BKT exhibition say they will stop doing this afterwards.
On a system-wide level, Green said England's adoption of a public health approach through violence reduction units (VRUs), including in London, is a positive move.
This is modelled on successes in Glasgow and elsewhere in Scotland, where once alarming levels of knife and other violent crime were drastically reduced.
There, authorities began considering the issue as a social illness to be prevented by treating the underlying causes.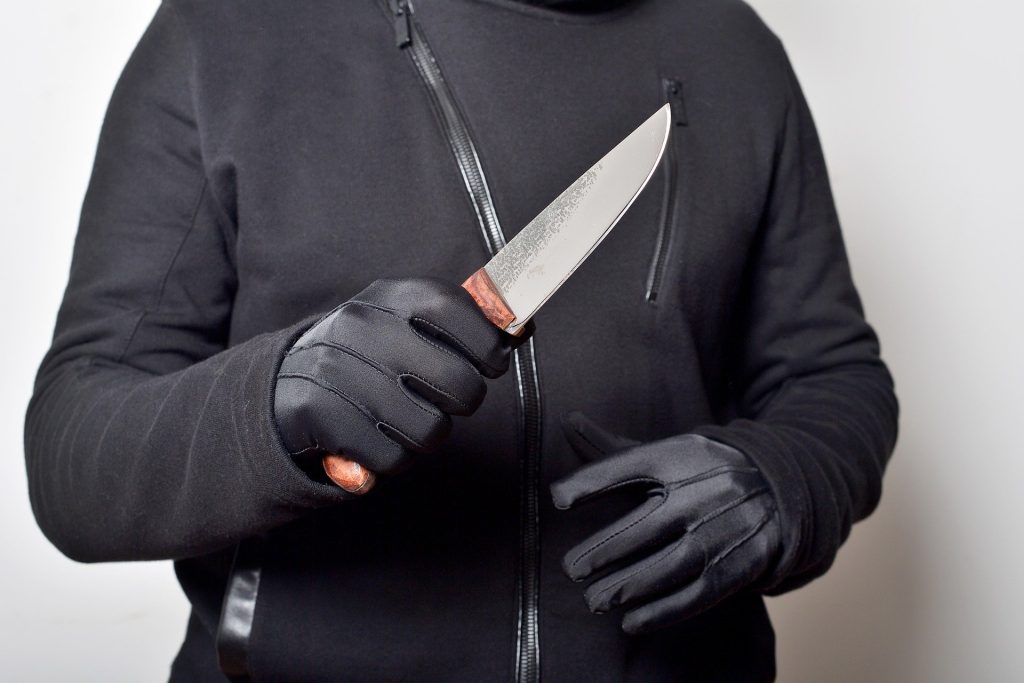 However, funding for English VRUs being renewed on a yearly basis limits authorities' ability to offer long-term solutions, according to Green.
Squires said Scotland's approach to curbing weapon crime works, but added that England is focusing too heavily on prosecuting individuals, to the detriment of preventative work.
Lambeth council community safety cabinet member Jacqui Dyer said in a statement that the council has embraced a Scottish-style approach to reducing violent offences and dealing with violence that impacts the youth.
The council is enacting this through its Lambeth Made Safer Strategy, which seeks to make Lambeth one of the safest London boroughs, she explained.
Dyer, who is also the council's deputy leader, added: "Critically the strategy, because it is anti-racist at its core, enables us to attend to the systemic factors underlying the disproportionate way violence impacts upon children, young people and their families from Black communities.
"Our proactive work is wide-ranging and includes a series of partnership weapons sweeps that are proving effective in getting knives off our streets."
In a statement, the Metropolitan Police said: "It is absolutely critical that we, along with our partners, drive down violent crime in London – this is the top priority for all in the Met.
"Our plans are strong and officers are using a range of tactics from prevention and diversion activities to enforcement."
Comparing January to September 2021 with the same period from 2019, the Met said it found knife crime has fallen by 32 percent and gun crime by 36 percent across London.
Coronavirus restrictions are likely a significant factor, however.
The Met added that it isn't complacent and understands more needs to be done.
To report weapon offences, contact the police. If you wish to remain anonymous, call Crimestoppers on 0800 555 111.
Mapping and crime data: Contains public sector information licensed under the Open Government Licence v2.0.
Population data: Contains public sector information licensed under the Open Government Licence v3.0.
Featured image credit: leo2014 via Pixabay