A new trapeze school in a Lambeth park means it really is now possible to run away with the circus.
The TLCC trapeze school in Ruskin Park on Denmark Hill is running throughout the summer and if offering to teach anyone over the age of six how to fly.
From young families to an 80-year-old first-timer and an acrophobic woman, the classes, which run every day from now until Sunday, attract an unlikely range of Londoners.
Tuikku Alaviitala, who works as an investment banker but moonlights as the trapeze school director, said: "l love watching people experiencing the feeling of performing a trapeze trick for the first time.
"It takes teamwork and trust and it's so satisfying when everything works in tandem."
She believes that not only is trapeze adrenaline fuelled fun, it is also an excellent activity if you're looking to improve your flexibility and strength.
Lisa Torkington, who helped set up the school this year, said: "After a trapeze session, 80-year-old Peter hung by his knees on a bar at the gym and received a round of applause, I felt so proud."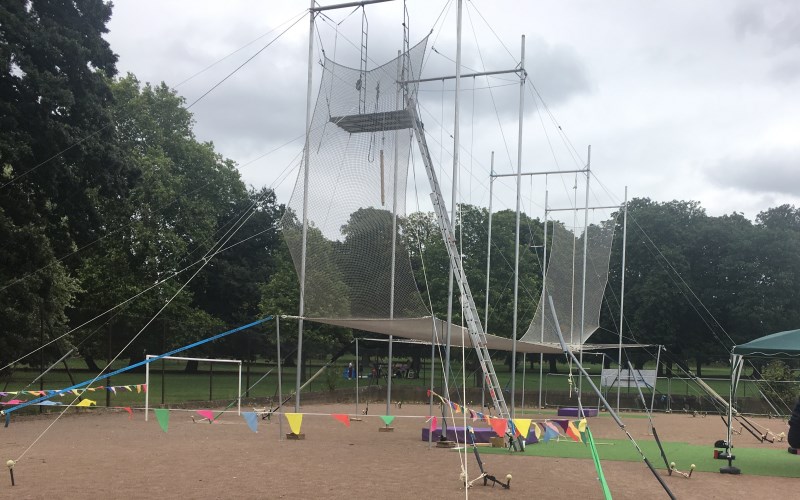 In just one £25 session, beginners are taught to perform one trick on the bar and within a couple of hours, most can be caught mid-air by an experienced instructor.
Jess Niven, an instructor who trained at a circus school in Melbourne, said: "It's always nice pushing people through their fear boundaries and making them feel like they've achieved something."
If you want to view the lofty exploits of the trapeze artists this year you can watch the End of Summer Student Show in Ruskin Park from 6pm on September 2.
After that the classes will move indoors.
For more information visit tlcctrapeze.com.