A meningitis survivor who lost her toes through the illness at 18 is set to run the Royal Parks Half Marathon in October to raise charity cash.
Kim Lo from Haywards Heath, West Sussex, is tackling the 13-mile challenge to raise awareness for the charity Meningitis Now.
This isn't the first time the 35-year-old has laced up her trainers for charity having raced in the London Marathon, Great North Run and Great South Run for Meningitis Trust.
She said: "There are no limits to what you can achieve if you put your mind to it – once you've done a half-marathon you'll want to run a marathon."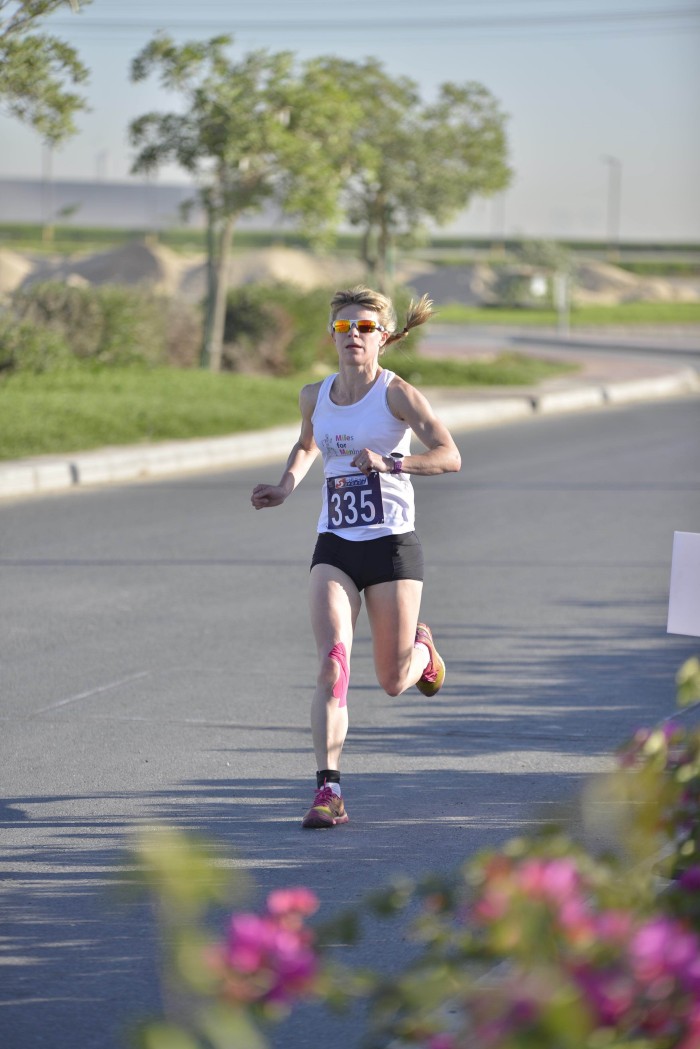 Kim regularly clocks up 30 miles a week and so far this year has run four half-marathons and a 10-mile race in addition to another 40 races totalling more than 300 miles.
This is a remarkable feat given that 17 years ago she battled meningitis, septicaemia, pneumonia and a brush with kidney failure which nearly killed her.
Talking about her ordeal Kim explained that her love of running, coupled with her determination to beat the disease, helped her overcome the odds.
She said: "I don't know how you fight for survival, or if your body just does it automatically.
"I know I was thankful for my runner's heart and lungs.
"I remember thinking I didn't want to die and willing myself to stay alive with all I had."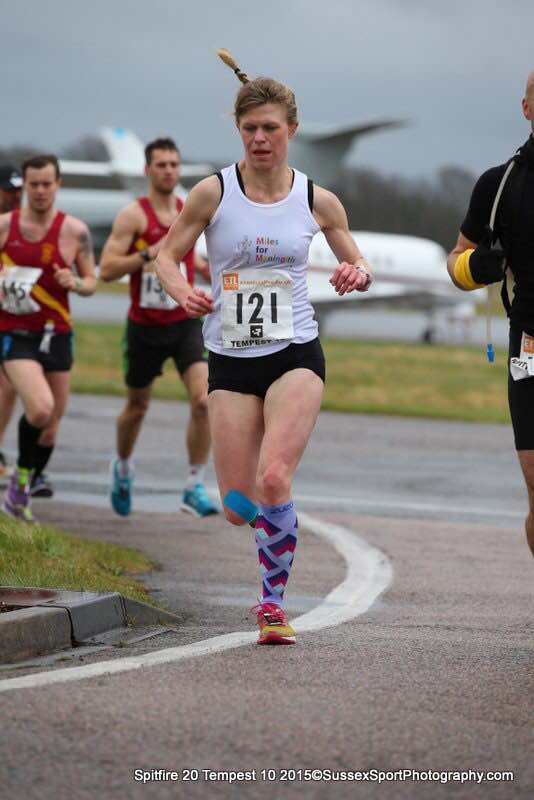 This determination to live life to the full is encapsulated in two mantras – one of which the mum of one and accountancy firm partner has inked on her foot.
Her tattoo reads 'I run this body'.
"I run this body. Nothing else does, and certainly not meningitis," Kim explained.
"I am the luckiest most privileged runner, with or without toes, in the entire world.
"It would be an injustice not to try my hardest."
"It would be an injustice not to try my hardest."
Starting and finishing in Hyde Park, the marathon will run through four of London's eight Royal Parks including Hyde Park, Green Park, St James' Park and Kensington Gardens.
Sporty celebrities such as Ellie Goulding, Ben Fogle, Katie Pipe, Katherine Jenkins and Linda Barker have taken part in previous years.
It's expected that more than 16,000 runners and 40,000 spectators will attend this year on October 11.
Meningitis Now founder Steve Dayman MBE, who lost his son Spencer to the disease in 1982, said: "Meningitis not only devastates the sufferer, but the entire family and community.
"It kills to leave families mourning, or survivors face life-long disabilities such as limb loss, brain damage and epilepsy."
There is an estimate of 3,200 UK bacterial meningitis and septicemia cases each year.
One in ten people die from the disease and at least a third of survivors will be left with lifelong after-effects such as hearing loss, epilepsy, limb loss or learning difficulties.
You can sponsor Kim here https://www.justgiving.com/kimsmiles4meningitis/