By Alice Fuller
November 28 2019, 11.22
Follow @SW_Londoner
More than 4,500 people descended on Twickenham Stadium on Saturday for the UK's first Spartan Stadion race.
Competitors completed a gruelling 5km with 20 challenging obstacles along the way.
The event, organised by Spartan Race, included a rope climb, a barbed wire crawl and walls up to eight feet tall.  
Spartan UK and Ireland managing director Sam Lansdale said: "We are all thrilled to bring the Spartan Stadion race to this iconic location.
"Twickenham is steeped in history and it's incredibly exciting to be able to hold the first ever obstacle event here.
"At Twickenham it's slightly different as we have to navigate staircases and twisty spirals, but the team are experienced and clever in respect to how they integrate the obstacles into the course to make a fun race for everyone.
"I think a lot of the cargo nets are challenging, particularly the ones where there is a steep gradient, because you've got to climb yourself up pulling your full body weight.
"We've also got a lot of functional fitness exercises which don't normally fit into a Spartan race. We've got slam balls and skipping ropes and they are pretty tough as the weights are heavy.
"But the one I think beats them all is the rope climb. People always think about it in terms of strength but it's about technique.
"It's about wrapping your foot around the rope and managing to clamber yourself all the way up and hit the bell at the top."
The day began with the elite athletes and then waves of 60 racers were released every five minutes throughout the day.
The fastest time was 25:53 by 37-year-old Craig Daniels.
Nicki Johnson, 39, placed first in the female elite category with a time of 27:30.
Sam estimated there were 2,000 spectators watching the action, and another 300 corporate racers took part the day before.
It was Putney resident Joseph Oldham's first Spartan challenge.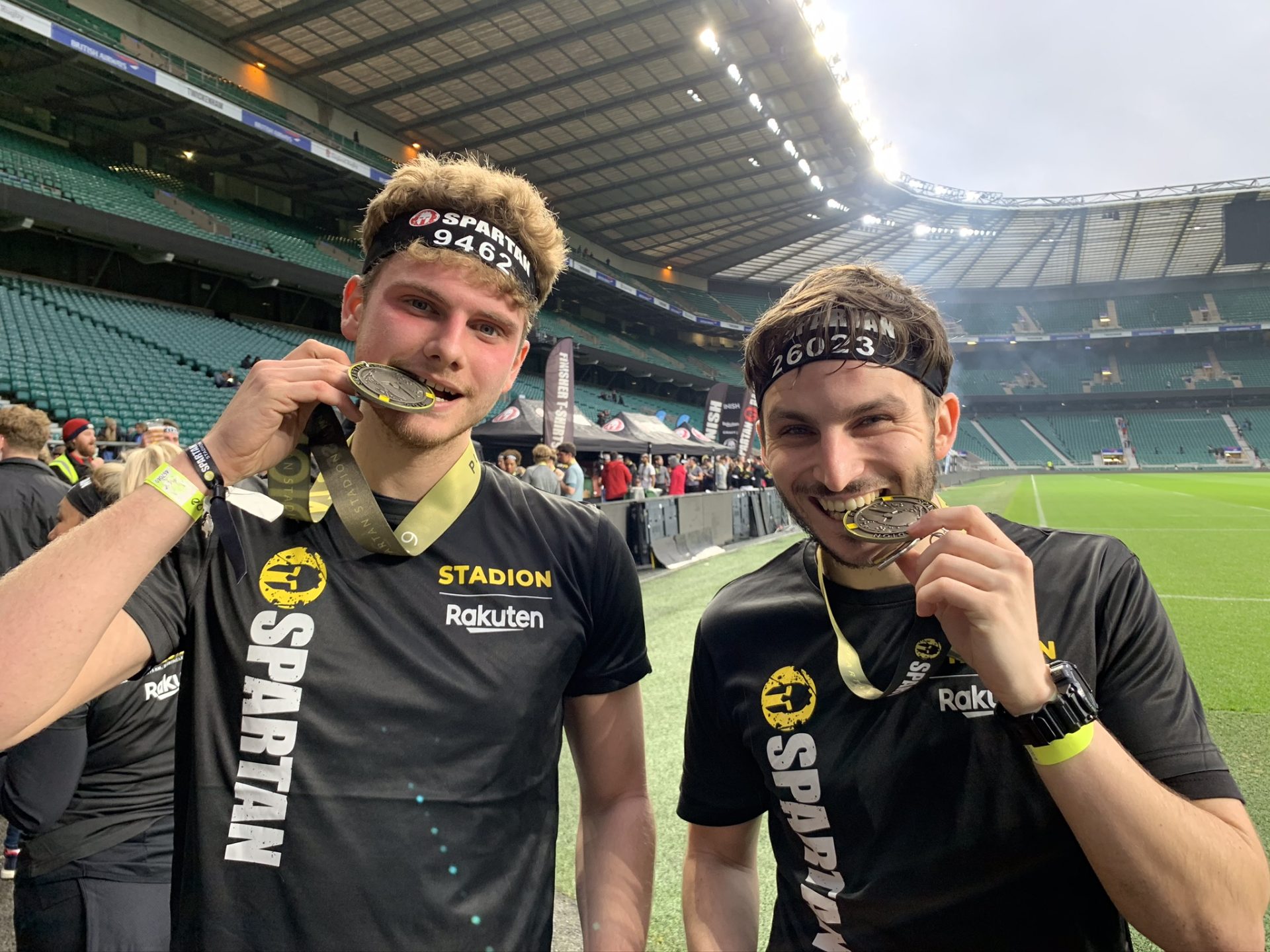 Joseph, 28, said: "I've never done anything like this before in my life.
"The running was easier than I expected considering the number of stairs and tight space between the seats.
"But the sandbag hoist was definitely the hardest part. It really helped that everyone was cheering each other on and there was real camaraderie."
The races are designed to push people to their limits.
Spartan racer Tom McCallion, 23, said: "It was very difficult to keep going. At one point I thought I was going to have to stop.
"The hardest part was probably going up and down all the stairs. The water carry was pretty tough but after going up all the stairs your legs are just burning.
"It was a challenge, but I would love to do it all over again."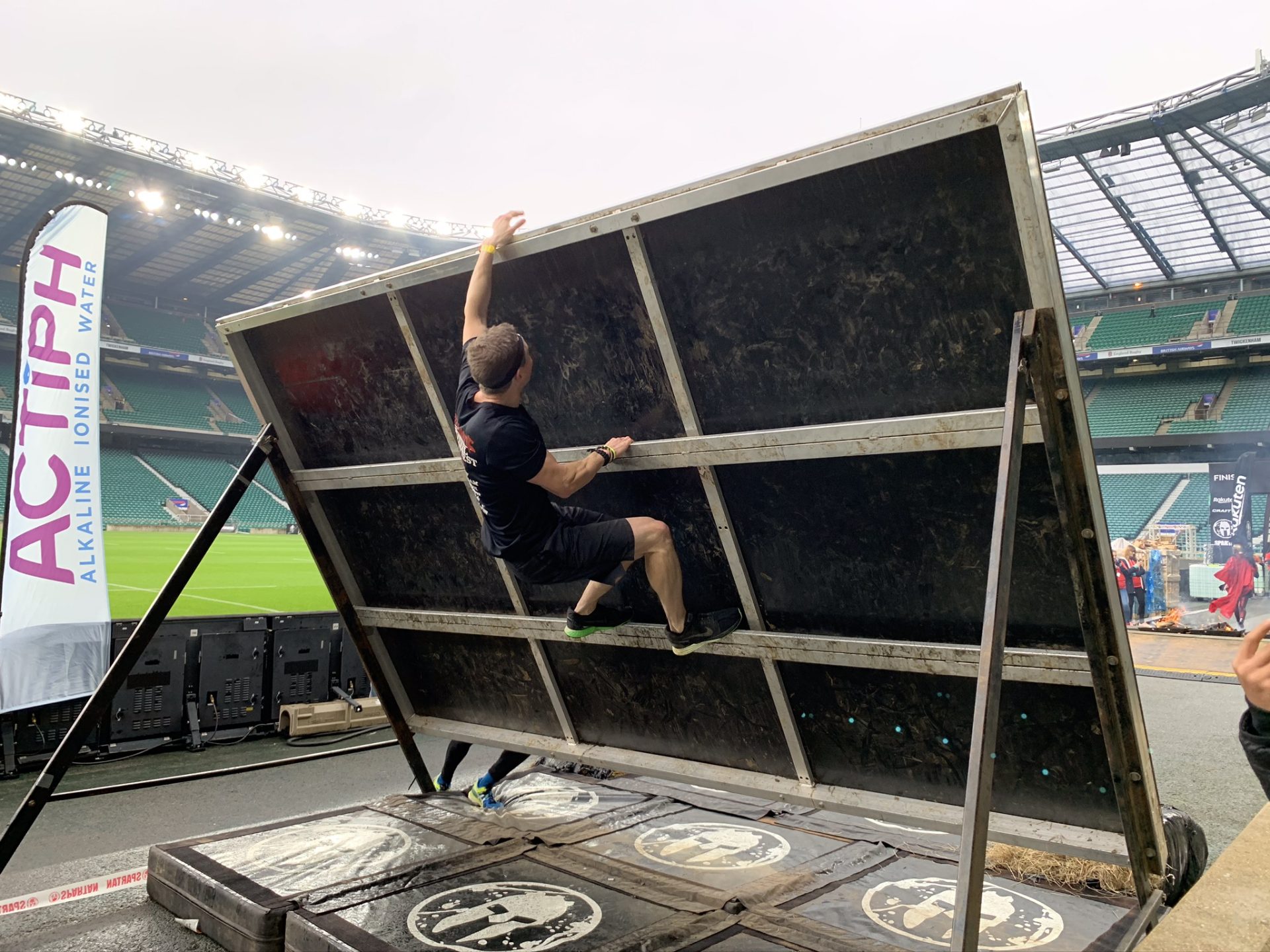 Love Island's Maura Higgins also took on the race for a new ITV show.
She was cheered on by friends as she attempted the obstacles with the help of a personal trainer.
There was a separate event for children where racers as young as four took on some of the signature Spartan obstacles.
The course and obstacles are designed by Spartan Race founder and CEO Joe De Sena and his team.
Spartan Race hosts 130 races across 42 countries with more than a million racers every year.
The Stadion was an ancient Greek race part of the original Olympic games and was the inspiration for the Twickenham Spartan event.