A Southfields man who beat cancer ten years ago will tackle three big sporting challenges to raise money for Cancer Research UK.
George Pyper, 39, was diagnosed with thyroid cancer in August 2005, when he was undergoing a routine medical check before learning to fly in the USA.
George has so far raised £10,000 in the UK and is hoping to increase his original target further after receiving overwhelming support from from friends and neighbours as well as via his Facebook page.
He now has two sons, William, 8, and Jack, 6, who are supporting him alongside his wife, Caroline, 38.
George said: "With my family's support I am trying to turn my personal ten-year landmark into a major fundraising effort against cancer.
"I like to think we are a family of survivors, as my mum beat breast cancer in 2003 and my grandmother lived until she was 100.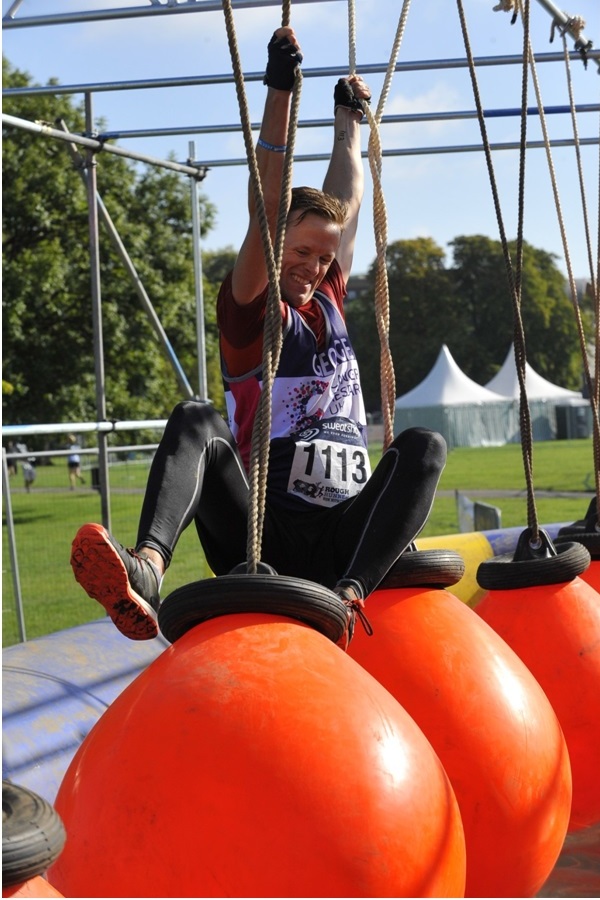 "I wanted to pull out all the stops. Ten years ago I was on a no salt diet and preparing for radiation therapy.
"Perhaps in another ten years I'll be celebrating 20 years since I beat it.
The three challenges kicked off with Rough Runner London on Clapham Common on September 19.
George said: "I loved it, it was absolutely awesome. I got completely soaked but I was careful not to get injured as I've still got two more events to go."
Yesterday he tackled the Eton and Dorney Triathlon at Dorney Lake and he will complete the trio with the British Military Fitness Major Series South at Eridge Park in Kent on October 3.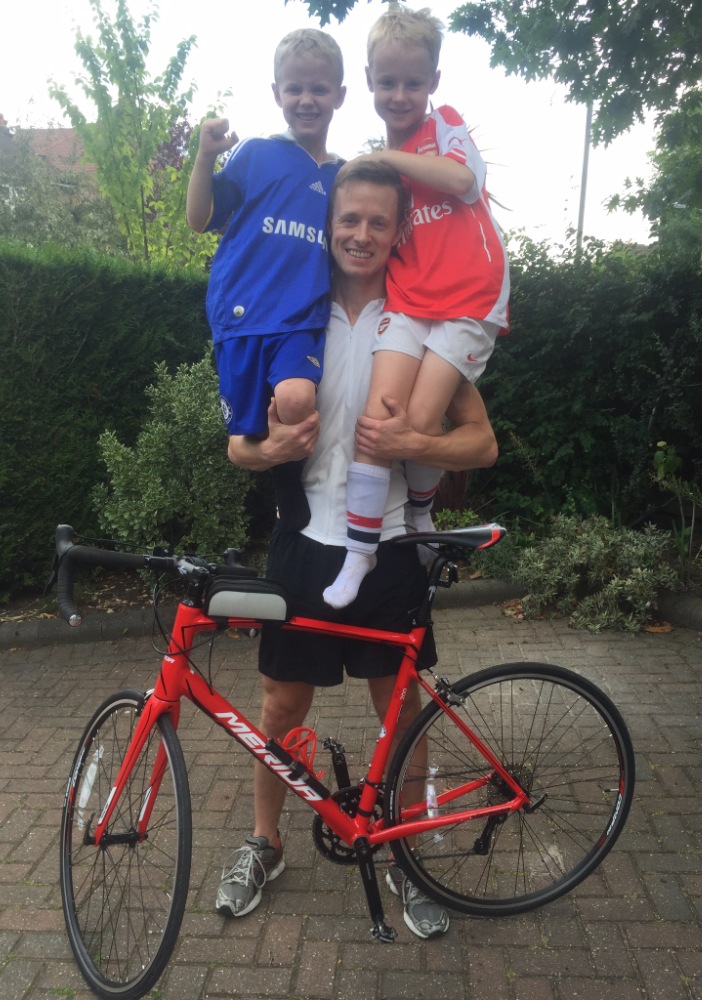 George has been in training for it since July and credits his motivation to early mornings in London's green spaces including Richmond Park and the Serpentine.
He also regularly joins outdoor sessions with British Military Fitness in Hyde Park and Wimbledon Park.
He said:  "It's not often I'm awake before my two boys, and they think I'm mad to be swimming in the Serpentine at 7am!"
You can donate here https://mydonate.bt.com/fundraisers/georgepyper