London's commuters from the south east will suffer further disruption on Thursday as Southern train drivers and guards stage yet more industrial action.
The long-running dispute over enforcing driver-only operated trains first started in April 2016, and the beleaguered train company is facing more trouble as ASLEF trade union members begin an overtime ban on June 29.
Southern has reassured its customers that 75% of trains will continue to run as normal, but confirmed journeys in Wimbledon, Clapham Junction, and Gatwick Airport will be affected by the action.
"The ban reflects the total loss of trust and goodwill between train drivers and the company," said ASLEF General Secretary Mick Whelan.
Another ASLEF spokesperson added: "The last time we had an overtime ban the company came back to negotiations.
"Industrial action is always the last resort but when other avenues have ceased to work, it is designed to bring management to the negotiating table."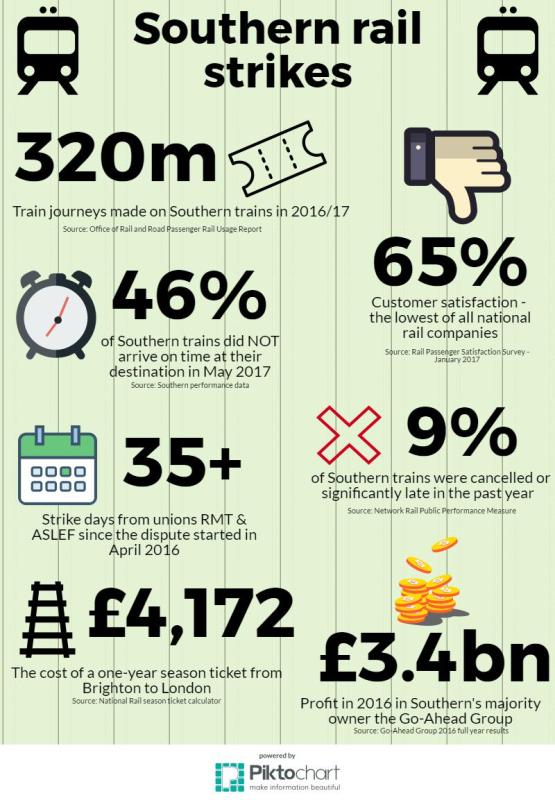 Southern passengers have dealt with more than 35 days of industrial action over safety so far – and more strikes are planned in July.
"This action is going to be very inconvenient to our passengers and communities. We urge ASLEF to put an end to its industrial action and allow passengers to get on with their lives," said Southern Passenger Services director Angie Doll.
Commuters are angry at the company, nicknamed 'Southern Fail', and customer satisfaction is the lowest of all UK rail operators at just 65% – but drivers have not escaped the blame either.
"It seems petty what they're striking over. In any other industry if you don't like your employer, you leave and get another job," said one commuter.
"It's very hard to work out what the truth behind the strikes is – whether it's safety or something else. There has been too much obfuscation," added another.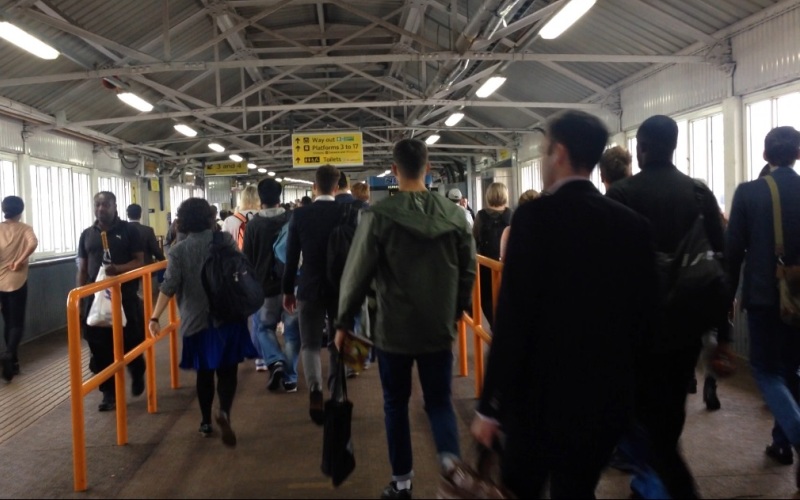 BRACED FOR DISRUPTION: Southern rail passengers face more delays on Thursday
An independent report for the Department for Transport on the Southern rail network released last week suggested the issue may carry on for a while.
"Recovering from such a bitter dispute will take time, but I believe that if the actions in this report are followed, then the system can recover fully in stages and deliver a good service by the end of 2018," said Chris Gibb, the head of the investigation.