Four paw-tunate felines found dumped in a black bag were named Monsoon, Typhoon, Hurricane and Blizzard by Battersea Dogs & Cats Home staff after being saved from recent storms.
The nine-week-old balls of fluff, found in Battersea, narrowly avoiding Storm Abigail which battered the capital with strong winds and heavy rain when they were taken in by the charity earlier this month.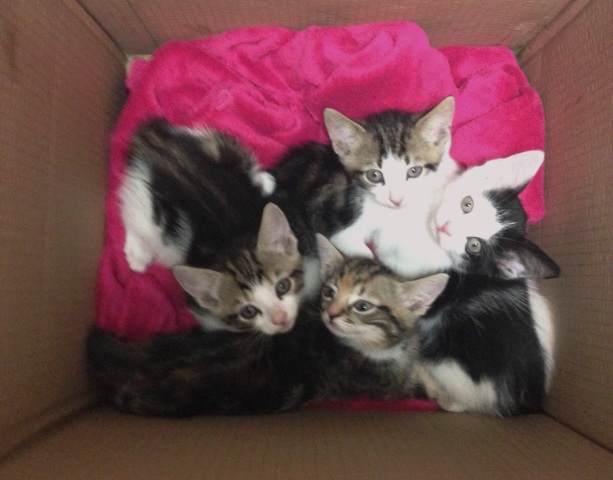 While it's been raining cats and mogs outside, the south London charity has seen a whirlwind of cats and kittens being abandoned by their owners.
Battersea's head of cattery, Lindsey Quinlan, said: "It's worrying, especially with the recent bad weather, that some of these abandoned cats may not have been found until it was too late.
"Storms can be very disorientating for cats resulting in them losing their way, getting injured or worse.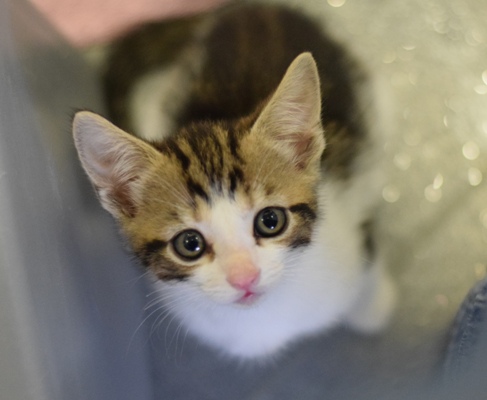 TYPHOON: Little tearaway lives up to his name
"Luckily Monsoon, Typhoon, Hurricane and Blizzard have all found homes but there are plenty more cats in our care who are still looking for a new start in life where they can escape the  stormy weather and watch the winds blow a gale outside from the comfort of their own house."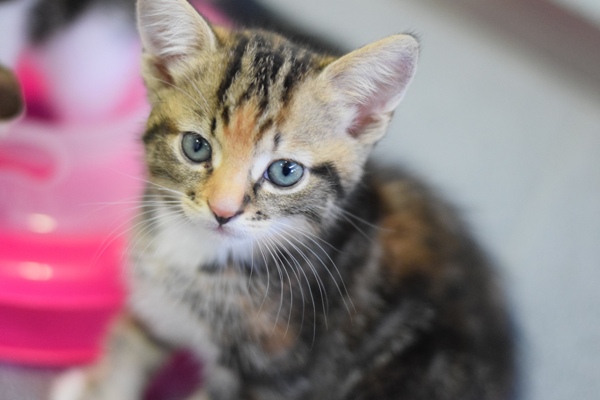 BLIZZARD: This cute kitten shares a name with one of Santa's reindeer
Ms Quinlan said the London centre has more than 120 moggies in its care, many having been found dumped in cardboard boxes and left to fend for themselves after being neglected by owners.
Another new feline arrival, four-year-old black and white cat named Dora, was brought to the centre after she was found abandoned, pushed through the doorway of a local veterinary clinic.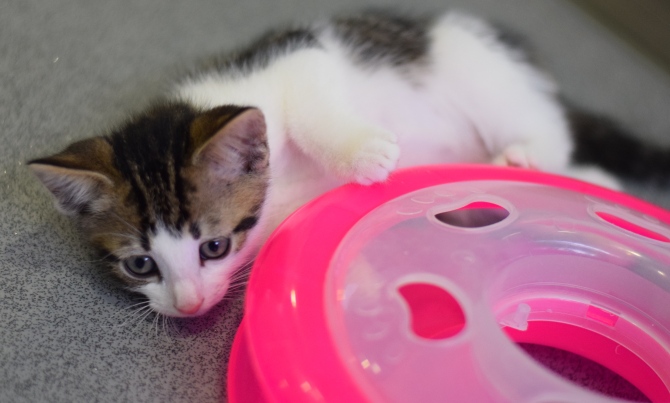 HURRICANE: A whirlwind of fluff
Since January 900 stray cats have arrived at the famous dogs and cats home.
As well as the site in south west London, the Home also has two other centres based at Old Windsor, Berkshire and Brands Hatch, Kent.