A multi-millionaire property investor shuns designer labels for Sports Direct gear and has his wife choose his clothes every day – even relying on her to pack his holiday suitcase.
Samuel Leeds admits to having zero interest in wearing pricey threads as he says he can't tell the difference between a top that's £12 and one that's £1,000 and 'isn't trying to impress anybody'.
The 32-year-old wears clothing, including his beloved polo shirts, from high street retailers including Next and Sports Direct.
Conceding that property investor wife Amanda Leeds, 31, is 'extremely fashionable' and that it's 'easier' for her to choose rather than change what he plumps for, Samuel wears what's laid out for him each day.
Samuel, who was brought up on a Walsall council estate, even jokes he doesn't tie his own shoelaces – but only because he opts for shoes without laces to save time.
When he's not slipping into outfits laid out for him, the property mogul, who owns castle Ribbesford House as part of his extensive portfolio, also eats the food decided by his wife each day.
The dad-of-three refuses to fill up his car with fuel, do dishes or take out bins as he sees the mundane chores as a 'distraction' from making more cash.
Instead he has a PA, cleaner and a full-time live-in nanny to ensure he is free to tend to his business needs – which is evidently working as says he's set to make a whopping £12million this year.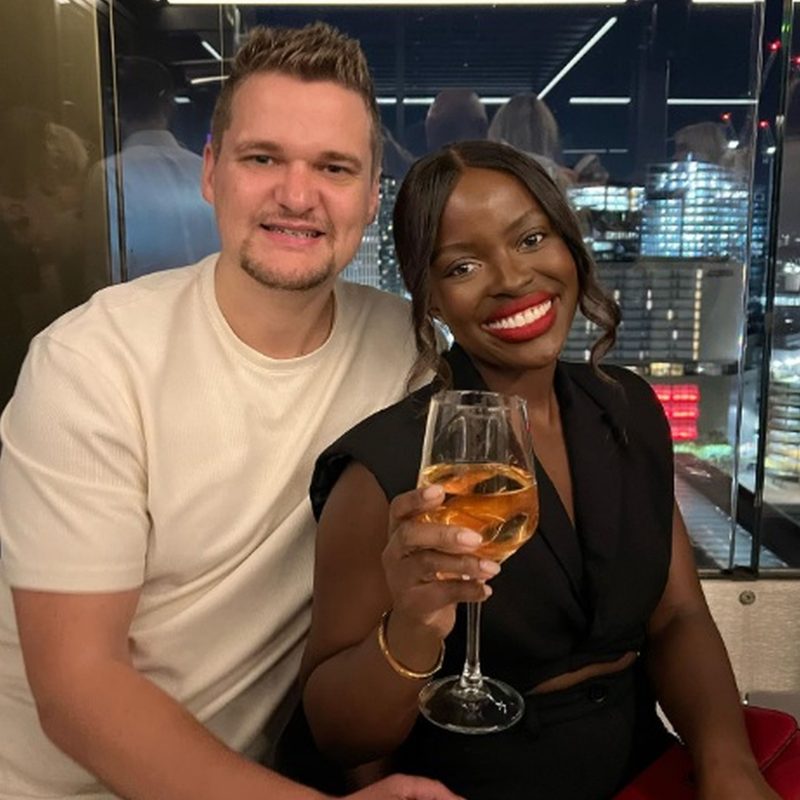 Samuel, from Beaconsfield, Buckinghamshire, said: "My wife decides what I wear and eat.
"I'll wake up in the morning, have a shower and then when I go to get dressed whatever I'm wearing that day will be put out for me.
"It's usually a similar kind of stuff, I like standard polo shirts, it just means I don't think about it.
"My wife's extremely fashionable, she always looks great, she has a better eye than I have.
"It's easier for her – rather than for her to tell me 'you can't wear that and that, go get changed' she just sorts my clothes out. I'm just resigned to it.
"If I'm going on holiday my wife will pack a small suitcase with some very basic clothes and toiletries but I don't look in the suitcase to check it's all good.
"I've never opened my suitcase and thought 'I don't want to wear this' I just wear whatever's there'.
"Then my food is the same story, I just eat what I'm given.
"The clothes I wear are generally from Next and Sports Direct, I just don't spend money on clothes.
"I don't even tie my own shoelaces – I don't get someone to do it for me, I just don't wear shoelaces.
"My wife is a little bit different, she likes to spend money on clothes, that's her prerogative. But jewellery, watches, clothes it just doesn't interest me in the slightest.
"For a start I'm not trying to impress anybody. I'm not trying to look rich or successful, I'm trying to be successful.
"I can't tell the difference between a top that's £12 and a top that's £1,000 so if I can't tell the difference I can't justify spending the money on it.
"I think sometimes my wife would like me to wear slightly more expensive clothes.
"On holiday she wants to go to Chanel, Louis Vuitton and Gucci. She'll go for herself and then she says 'go to the men's section and see if there's anything that takes your fancy' but no.
"It doesn't make sense for me to spend money on something and be wasteful when I can't even tell the difference."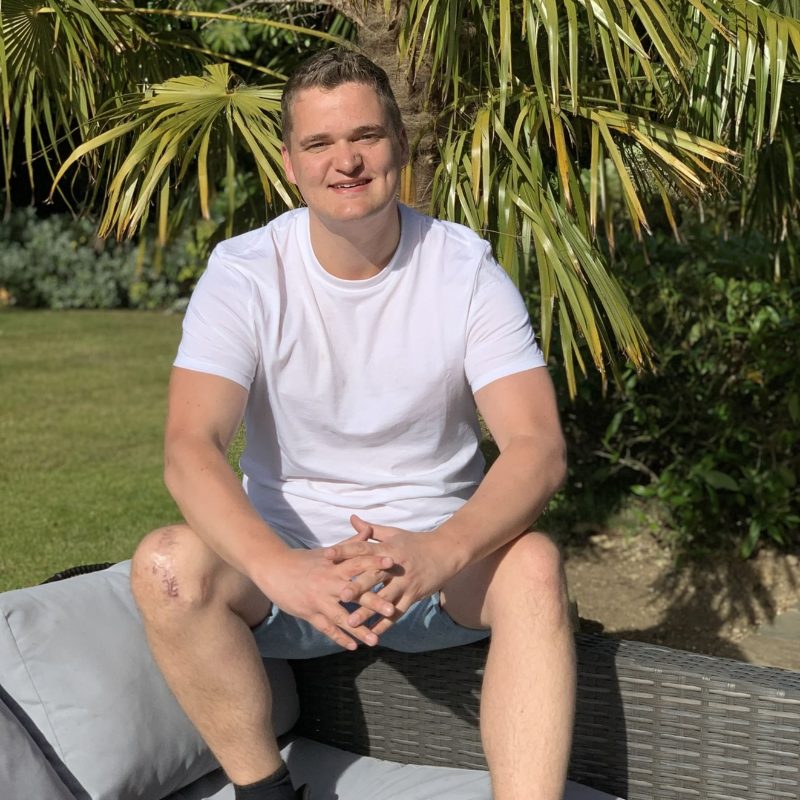 Even when he wasn't raking in millions each year, Samuel was 'outsourcing' day-to-day chores to free up time to pursue his business interests.
Samuel, who's recently built a school in Uganda that holds 2,000 pupils, said: "I outsource my entire life and never do errands.
"What I've realised in business is that it doesn't make sense for me – time-wise – to do anything that's going to distract from either something that's making me money or something I enjoy, like spending time with the kids.
"I don't do anything at all in terms of normal, regular people stuff. I don't think I've been to a normal shop like a supermarket for many years.
"I don't top petrol up in my car. It's not like I don't do it because it's beneath me, it's just that it's time consuming.
"I don't do the dishes or take the bins out, neither does my wife. I have a PA, cleaner and a full-time live-in nanny.
"I've always been a bit like this even when I was 19. I was in property and making £2-£3,000 a month.
"I was doing ok and even at that point I paid my next-door neighbour to make me my meals, so I've always just been a bit that way inclined.
"Of course as the business has grown and I've become more successful it's become easier and you can pay people."
Despite being pressured by minted pals to splash the cash on a sports car, Samuel isn't a fan of them, preferring his luxury Range Rover.
Samuel said: "I drive a Range Rover Autobiography. It's a very nice car but the reason I spent money on it is because it's comfortable, it massages me and it has a fridge in it.
"A lot of wealthy friends try to pressure me to get sports cars. I hired a Lamborghini and a Ferrari one time when I was in Beverly Hills and I just hated them.
"I really don't understand the obsession with cars.
"I think I'm unique in that sense because I don't know many people that if they had the resources that I had would have just one one car and it wouldn't be a sports car."
Although Samuel's not a fan of fancy clobber and motors, Samuel does like to splash the cash on experiences and hotels, spending an eye-watering £200,000 on an eight-day hotel stay.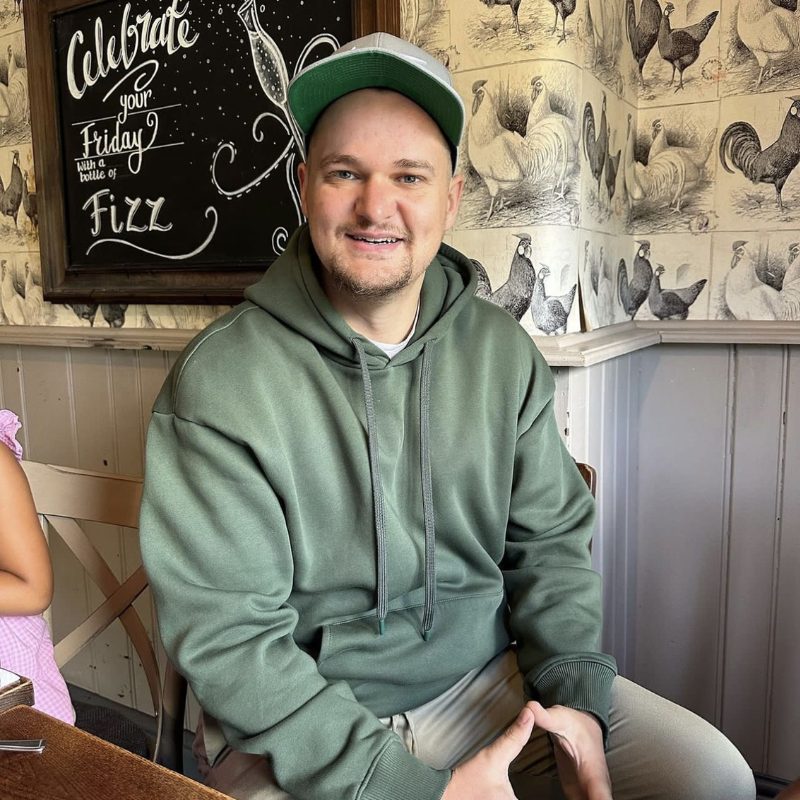 Samuel said: "I like spending money on experiences. I'll happily spend a lot of money on hotels and good food.
"If I go to a concert I'll get a box, sit in the front row, pay for a meet and greet – they're all things that create memories.
"My favourite experience was when we stayed in Dubai for eight days at a £25,000-a-night hotel, that was insane."
Samuel said that although he spends money on his kids with private education and holidays, he wants to make sure they don't grow up spoiled.
The entrepreneur recently sparked fierce debate online after sharing videos of him and his wife flying in first class while leaving the children with their nanny in coach.
Samuel said: "The eldest are in private school, my two-year-old's not in school yet.
"I don't really tend to take them on flights. When we go away we normally leave them, but if we do take them we've never taken them in first class.
"This is for many reasons. One, it's a complete waste of money, they don't know the difference.
"Number two, I'm sensitive to people flying first class because a lot of people flying first have business meetings the next day and they've paid a lot of money on the ticket because they need to sleep.
"To have kids there is not sensitive.
"I don't think it's a bad thing for kids to understand what the real world looks like and not be constantly spoiled surrounded by luxury, mansions and first class.
"They need to see what normality's like otherwise they'll have a hard shock when they leave school at 18."