Celebrity judge Fred Sirieix is on a mission this summer to find gardens that show heart, soul, and a passion for the outdoors as he looks to uncover Britain's best garden.
Whatever the size or budget, whilst bringing to life this year's theme 'The Great British Garden Party', Sirieix is helping to showcase B&Q's Gardener of the Year competition 2023, where one lucky recipient will win £10,000.
Celebrity maître d' and gardening enthusiast Sirieix joins the 2023 judging panel, alongside B&Q Outdoor Director Steve Guy and award-winning garden designers Matt Childs and Humaira Ikram.
The winner will receive a £10,000 cash prize, a £2,500 B&Q gift card, and B&Q's coveted Golden Trowel award.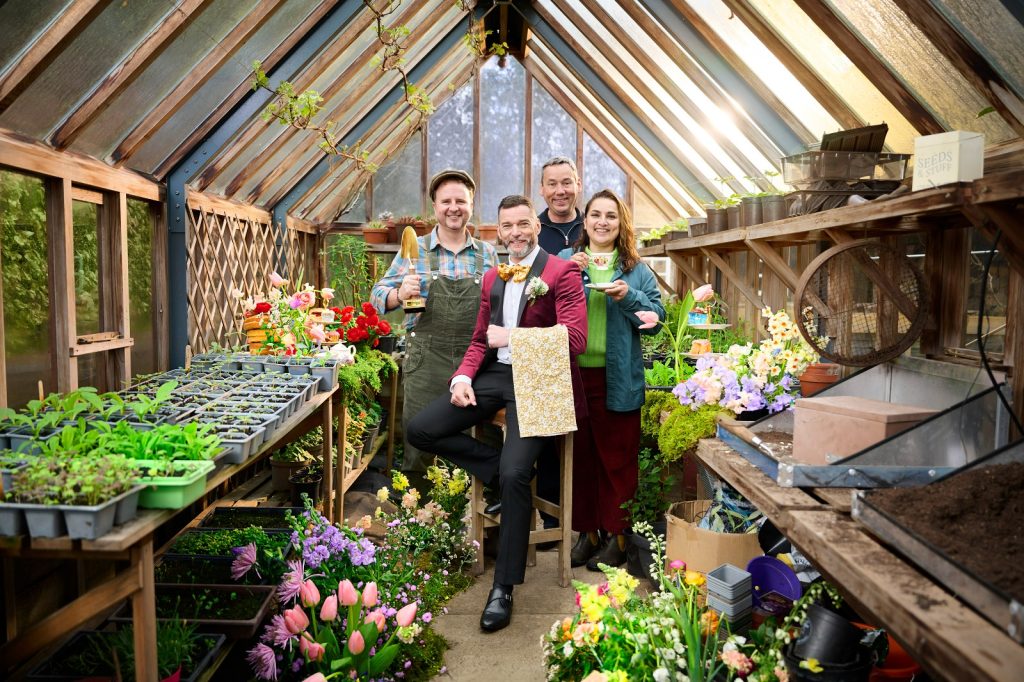 Three runners up will be awarded £1,000 in cash, and the Community Garden of the Year will receive a £2,500 B&Q gift card.
Sirieix said: "I am thrilled to be involved in this year's B&Q Gardener of the Year competition, judging all the great British gardens, and stealing some tips for myself!
"We all enjoy our outdoor spaces for different reasons – for me it's not about the money invested, or whether it's big or small, it's all about relishing the time spent creating your garden and letting your creativity flow.
"It's one of those hobbies that provides people so much pleasure, without having to spend a lot on it.
"That's why to be B&Q's Gardener of the Year, you could be new to gardening or a green-fingered pro, you could have small window boxes, balconies, small patches, or larger green spaces."
B&Q's Gardener of the Year competition returns for a third year running with four new categories.
Showcasing the best of the nation's outdoor spaces, the annual event has become a key moment in the gardening calendar, highlighting gardens as a sacred space where the value of the experience is not dependent on the cost of its creation. As Britain prepares to celebrate the Coronation, B&Q's Gardener of the Year 2023 competition is seeking out gardens, balconies, and allotments that bring to life its 2023 theme: The Great British Garden Party.
From the creative to the unexpected, the crafty to the eco-conscious, the outdoor spaces will show passion, a love for nature, and how a little can go a long way, to create a space where connections and memories can be made with friends and family.
Steve Guy, B&Q Outdoor Category Director, said: "Judging B&Q's Gardener of Year is always one of my favourite calendar moments, and 2023 is no exception!
"The creativity and attention to detail of the entrants each year never ceases to amaze me, and I can't wait to see what's in store this time around.
"With previous champions including the likes of a small courtyard transformation and a sustainable garden incorporating a range of recycled elements, it goes without saying that this year's winning garden doesn't have to be the most extravagant, or the one with the grandest design, but one that shows heart, soul and a true passion for gardening, no matter the size or spend. As the UK's largest garden centre, B&Q offers great value for money across all our outdoor and gardening products, including our extensive range of 3,000 plants. Whatever your outdoor project, we'll give you great quality for less."
Perhaps your outdoor space is the 'Best nature' loving garden, always looking to invite wildlife to the party and help protect biodiversity whether through bee hotels or nectar-rich flowers.
This year's 'Best foodie' garden shows the way to the nation's heart is through its stomach. From sustainable vegetable patches to outdoor kitchens and alfresco dining, it wouldn't be a Great British Garden Party without food!
Or perhaps your space is the 'Best versatile' garden, one where the space is maximised so it can be used for a diverse range of activities from sipping tea to playing croquet?
Or finally, do you pride yourself in having the 'Best show-stopping' garden, a garden that stands out from the crowd whether that be a meticulous hedge design or invoking the feeling you've stepped into the Mad Hatter's tea party.
The B&Q Gardener of the year competition is open now and will close at 12:00 noon on Friday 23rd June 2023. Anyone over 18 years can enter via //diy.com/gardener-of-the-year.