The violent thugs who severely beat a Wimbledon man during an aggravated burglary pleaded guilty to their vicious attack at Kingston Crown Court today.
The country was appalled by pictures of Paul Kohler's injuries – his bruised and swollen face reflected the savagery of his attackers.
Mr Kohler has since been discharged from hospital, however he is awaiting surgery for a fractured eye socket and is still receiving treatment for multiple facial injuries and bruising to the body and limbs.
Detective Inspector Dan O'Sullivan, from Merton CID, said: "This was a cowardly and vicious attack on an innocent family in which the victim sustained serious injuries."
Those attackers, Mariusz Tomaszewski, 32, and Oskar Pawlowichz, 29, of no fixed abode, and Dawid Tychon, 29, of Streatham Vale, all pleaded guilty to aggravated burglary.
Mariusz Tomaszewski also pleaded guilty to GBH, they will be sentenced on January 26 at Kingston Crown Court.
Another attacker, Pawel Honc, 23, previously appeared at Kingston Crown Court in custody on September 17 to plead guilty to GBH and aggravated burglary.
University lecturer Mr Kohler suffered a sustained assault at his home on Kings Road in Wimbledon after opening the front door to four men who forced their way in.
The balaclava-wearing men repeatedly punched Mr Kohler in the head shouting 'where's the money?'
Two of the men threatened the 55-year-old man and his wife and attempted to tape her to a chair.
Police were called at around 10pm on August 11 after reports of a burglary in progress.
The victim's daughter and her boyfriend were upstairs at the time of the assault and were forced to lock themselves in a room for safety, they managed to call 999 for help.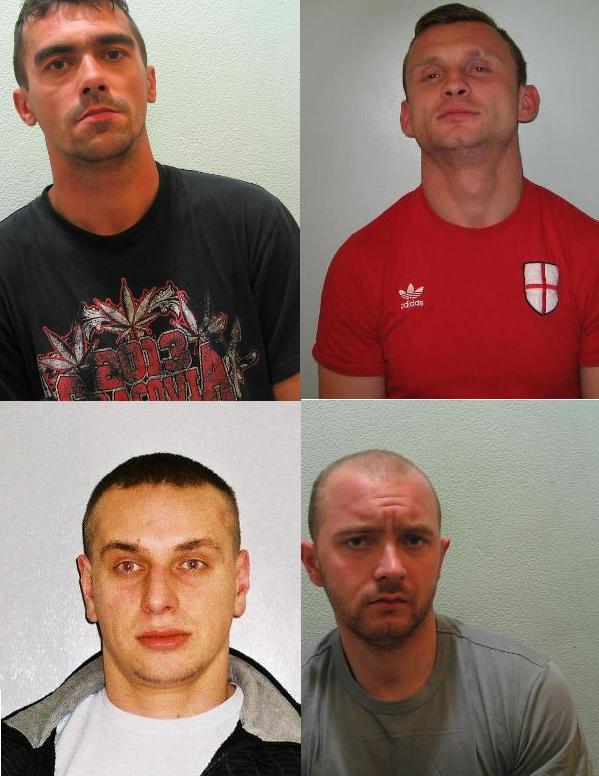 THUGS: Tomaszewski, Tychon, Pawlowichz and Honc all pleaded guilty
Tomaszewski was arrested at the scene and Honc was arrested as he was running away from the house. Tychon and Pawlowichz were arrested later.
Featured picture courtesy of Andrew Lewin, with thanks