The Wombles were out in force on Wimbledon Common today with an army of school children and TV presenter Kirstie Allsopp to continue waging war on Britain's litter.
Uncle Bulgaria, Orinoco and Wellington wombled out from their burrows to join forces with Wimbledon MP Stephen Hammond and Waitrose to launch Keep Britain Tidy's Diamond Jubilee Big Tidy Up campaign.
The furry green activists were accompanied by the man behind the legendary theme song, Mike Batt, who began collaborating with the campaign in the 1970s.
Environmental awareness has grown exponentially since the Wombles first arrived on our television sets and charmed an entire nation, but their influence and appeal has in no way lessened.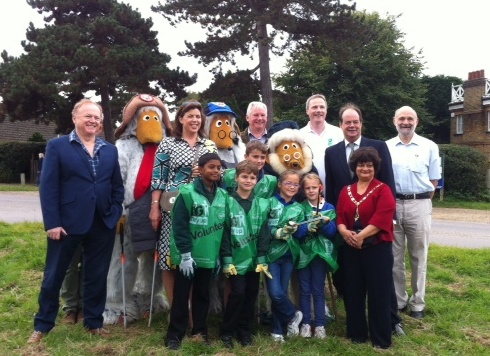 Mike said: "They're funny, they're cuddly, they have the right values, they're not threatening.
"Little children love them, even if they don't really know who they are, and of course, adults love them."
Most of the grown-ups at today's event seemed far more excited than the children who were more focused on playing with their litter pickers and hunting for discarded treasures.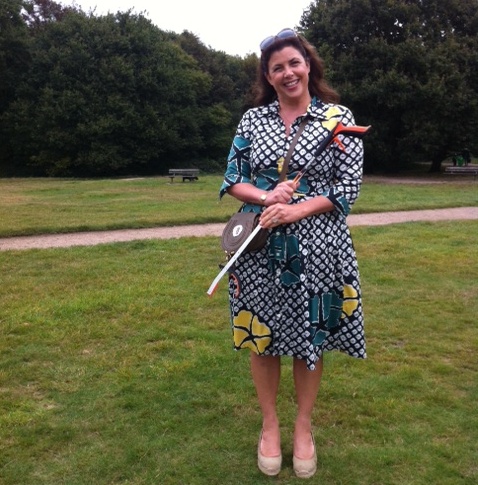 Among those jostling for #wombleselfies was craft queen Kirstie who admitted she was a little starstruck by the encounter.
She said: "It's the first time I've ever met a Womble. To meet three at once – this is it!
"People say about The Oscars, OBEs, Desert Island Discs. That's nothing. You meet a Womble – your life is complete!"
Here's my #Wombleselfie #proud #careerhighlight @KeepBritainTidy pic.twitter.com/2zrHvfKZgB

— Kirstie Mary Allsopp (@KirstieMAllsopp) September 26, 2014
Kirstie, who also works as the ambassador of Keep Britain Tidy, strongly believes in getting children involved with litter-picking and environmental awareness.
She said: "I wish every class in every school did one litter pick per term.
"We spend nearly a billion pounds picking up litter every year – that's money that could go on schools and hospitals."
Today's Wimbledon campaign marks the start of Big Tidy Up events across the country, and will be the charity's biggest-ever tidy up to date.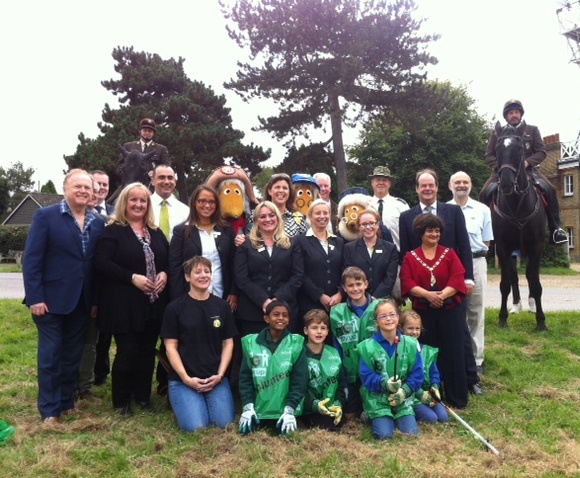 Now in its 60th year Keep Britain Tidy aims to fight against the tide of litter and waste by calling on people to be more resourceful and environmentally conscious.
Richard McIlwain, Operations Director at Keep Britain Tidy, stressed the importance of putting children on the path of environmental consciousness early on.
"Children will see a piece of litter and they'll learn to automatically throw it away," he said. "It's the beginning of a lifetime habit."
So what's next for Britain's favourite eco warriors? Never known to just curl up and twiddle their paws, the Wombles will be heading out of Wimbledon to support clean-ups in Yorkshire, Cheshire and Devon.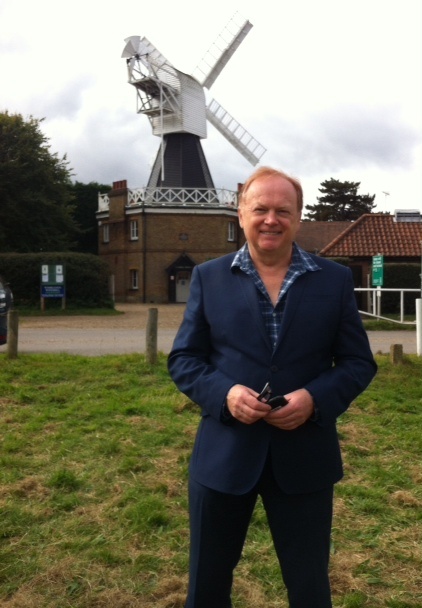 What surely is the best news of all, however, is that the Mike Batt and his furry posse will be returning to our screens soon.
Mike revealed he's working on a new series and film that will be shot over next summer, and confessed he – along the rest of the nation – aren't quite done with the Wombles.
"I'm a secret Womble costume wearer," he whispered confidentially. "I shouldn't even admit to the existence of Wombles costumes. They're real."