London is set to pocket nearly £200million in revenue from the 2015 Rugby World Cup.
As the UK prepares to host 20 teams, more than 440,000 international visitors and around 2,200,000 Brits in 11 cities, the impact on the economies will be huge.
Travel search engine GoEuro.co.uk conducted a survey which predicts the world cup will be the biggest tourism generator since the 2012 London Olympics, pouring nearly £1bn into the  UK's transport and tourism sector.
London will be the biggest winner over all, with 17 matches earning the city £197,026,000.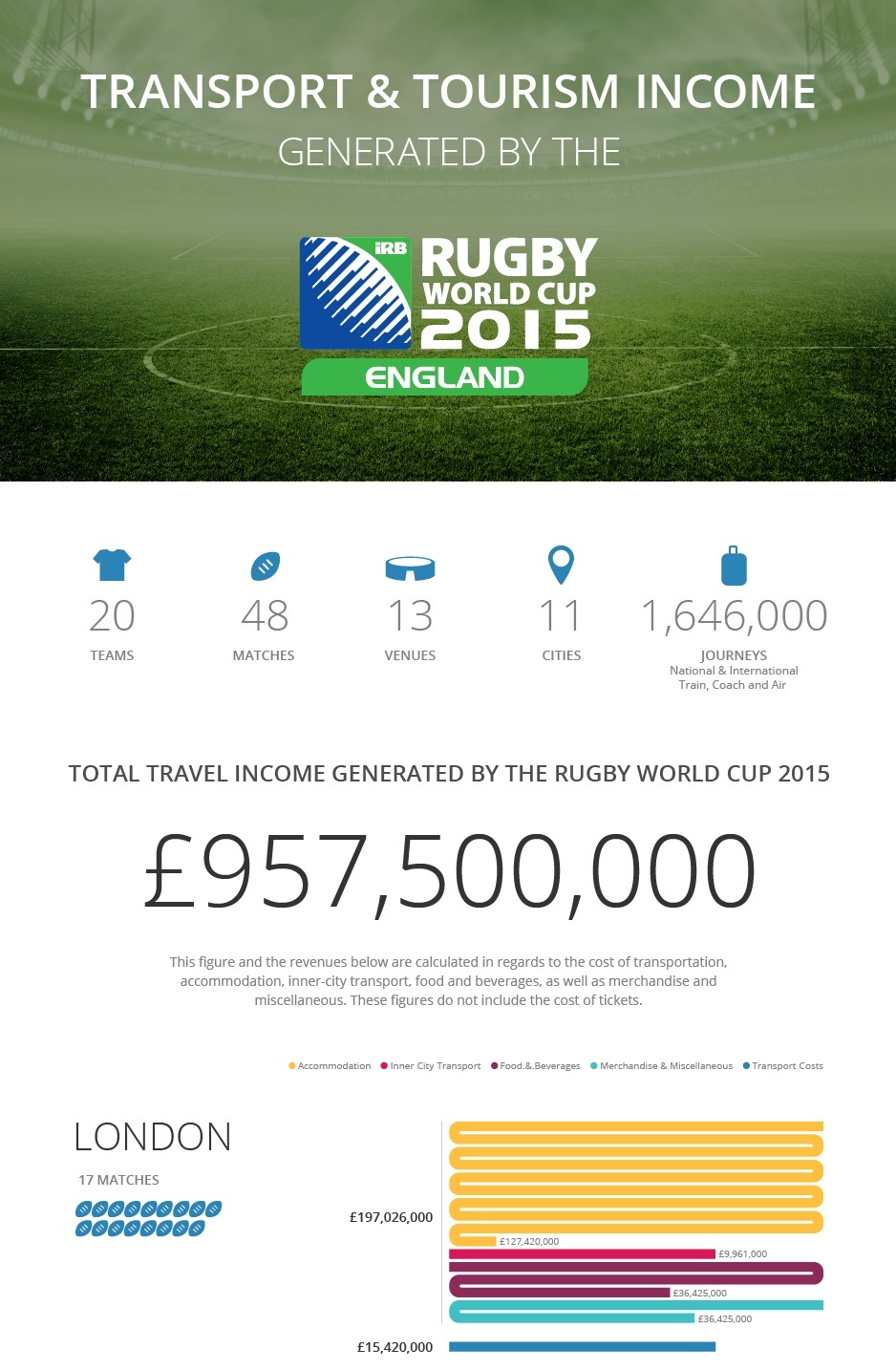 Transport bosses should be happy with the £15,420,000 in extra income that spectators spend when they descend on the capital.
The 11 host cities will generate between £3,524,934.50 and £197,024,316.33 in terms of money spent on inner-city transport, accommodation, food & beverages, according to the number of expected visiting spectators and the number of games being hosted.
Image courtesy of 02 via YouTube, with thanks