The 'Love shouldn't hurt' campaign was launched today by Merton Council to mark this year's White Ribbon Day – an international movement to raise awareness  of violence against women.
The 16-day campaign aims to raise awareness of domestic abuse, support local charities and change attitudes surrounding the issue.
It will also feature an exhibition of children's artwork and information available to victims of domestic abuse.
Cllr Edith Macauley, Merton cabinet member for community safety, engagement and equality, said: "White Ribbon Day and the 16-day campaign is an important time to highlight the support communities must give to those suffering domestic abuse.
https://soundcloud.com/news-associates/white-ribbon-campaign-interview-w-croydon-cllr-mark-watson
"A number of domestic abuse incidents go unreported so it is important people are aware that they are not alone and help is available all year round."
Organisers of the international campaign chose to begin on November 25, International Day for the Elimination of Violence Against Women, and end on December 10, International Human Rights Day, to symbolically link violence against women and with human rights.
Supporters worldwide will be wearing White Ribbon badges to mark the occasion and to challenge the acceptability of violence.
Chris Green, leader of the White Ribbon campaign, said: "Now is the time for men to ask, listen and respect.
"Ask women what is going on, listen to what they say and respect their opinions.
"Silence from men is not an option, silence excuses violence."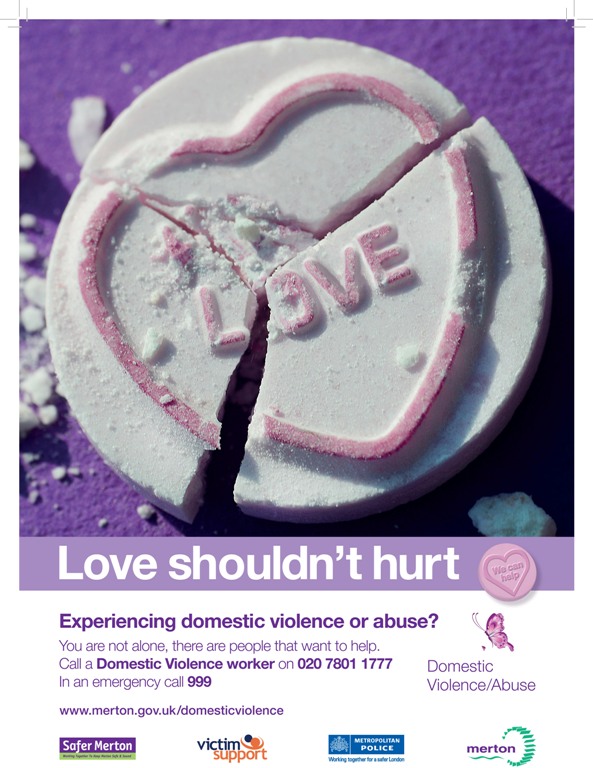 In Merton, the campaign will feature events such as signings led by backbench MPs, candlelit vigils and the illumination of prominent buildings.
Merton Cllr Maxi Martin said: "We want all victims of domestic abuse to know that love shouldn't hurt.
"If they find themselves in a situation which is hard to escape, advice from experts is available to them at Merton's One Stop Shop and through Domestic Violence Support workers."
'Love shouldn't hurt' runs from November 25 until December 10.
For more information, visit www.whiteribboncampaign.co.uk