Richmond residents have had mixed reactions to the decision to expand Heathrow Airport, with some angry about the extra noise pollution and others understanding the need for a new runway.
Transport Secretary Chris Grayling announced today the government's preference that a third runway be built at Heathrow, saying it would boost the country's economy.
But Richmond MP Zac Goldsmith is tonight set to resign in protest over the decision, triggering a by-election, having called the plans 'wrong' and 'doomed'.
And Ronald Baker, 72, a retired banker, believed more MPs should follow Mr Goldsmith's lead.
He said: "The Government should be ashamed of themselves, as it is the noise is unbearable and it's only going to get worse.
"They should all resign, the whole lot of them."
Noise pollution and increased traffic congestion caused by the new runway has been a major concern for some.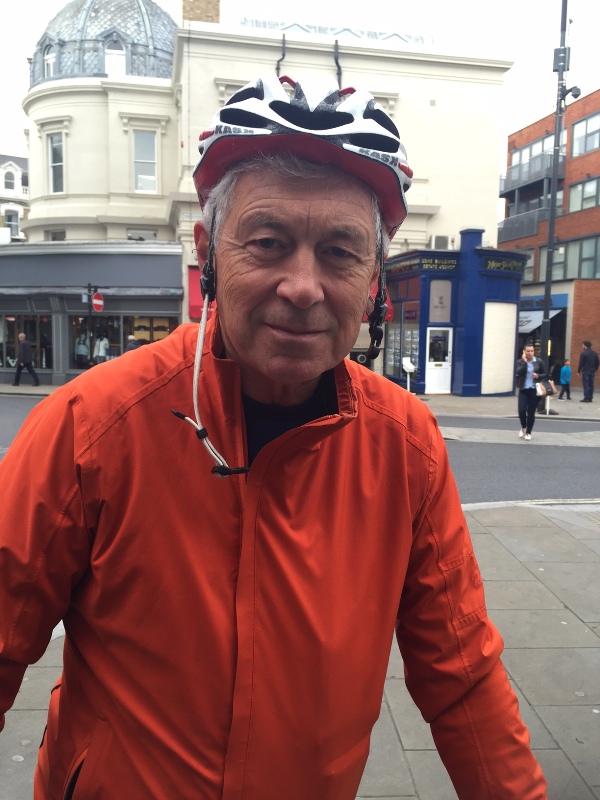 AGAINST: Michael Devere is not happy about the expansion of Heathrow
Michael Devere, 64, a marketing director from Kew, said: "I am against the decision to expand Heathrow because it will cause more congestion, more pollution, and more noise."
Mariusz Kujawsic, 40, who lives under the runway's proposed pathway, said: "It will be really noisy and increase traffic."
Many residents felt the government had made the wrong decision and instead should have chosen to expand Gatwick Airport.
Prav Bansi, a professional poker player from Hounslow, said: "Hounslow and Richmond are more residential compared with the Gatwick area, it would make more sense to expand at Gatwick."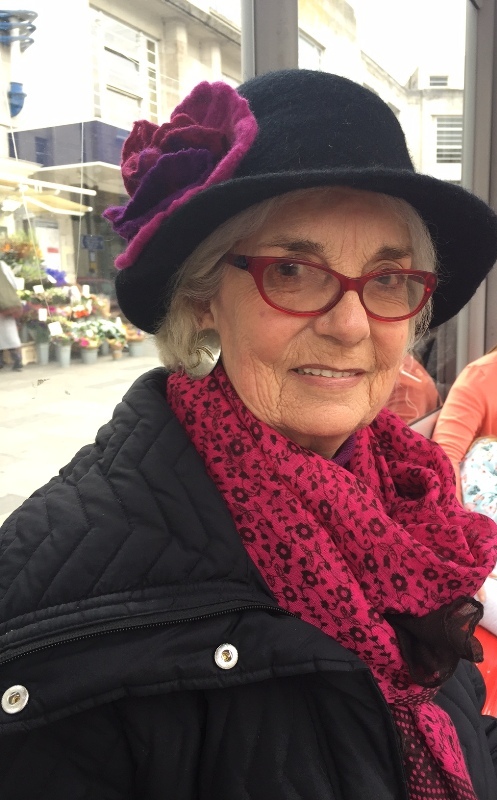 IT SHOULD HAVE BEEN GATWICK: Lucy George
Lucy George, 75, was also annoyed with the decision. She said: "We should absolutely expand Gatwick, Heathrow is too crowded and Gatwick will be able to cope and the surrounding area of Heathrow shouldn't have to put up with anymore."
However, there was some support for the government's announcement.
Sharon Jones said: "Heathrow is a good place for the runway because the infrastructure is already there which is a big plus, so it's the obvious decision, and I'm glad they have made a decision after so long."
James Know, a cab driver from Wokingham, was pleased with what the new runway would signal to the rest of the world in the wake of the UK voting to leave the EU.
He said: "We have to look after the country – especially after Brexit! Long term it is important for jobs to expand the airport, create more jobs, and it's good to be looking after the country after coming out of Europe."
He also accused Mr Goldsmith of "throwing his dummy out of the pram" for his expected resignation as a Tory MP over the issue.
Dell, a 61-year-old landscape gardener from Hampton, was blunt in his assessment.
He said: "It doesn't really bother me where the airport is, we have to have progress or nothing will ever get done and in 20 years we would all be in the Stone Age.
"I don't see what the fuss is about, we need a new runway, we have to have it, it's as simple as that."
Most people asked were confident that Zac Goldsmith would stick to his word and resign but were split on whether he would maintain the support of his constituents in any subsequent by-election.