Year Six pupils at St Richard's CE Primary School in Richmond pitched impressive social enterprise ideas to an expert panel at the Social Enterprise Schools Dragons' Den competition last week.
The Dragons' Den event, hosted on 19 July by Social Enterprise Academy, provided an opportunity for pupils to gain professional advice on their social enterprise business ideas.
Social enterprise ideas pitched included supporting people who are homeless, a mental health support group, a group tackling deforestation, and a group supporting endangered animals.
The overall winners of the day were the mental health group who impressed the dragons with their idea for designing a website to support children with their mental health and wellbeing.
Matt Nicol, Social Enterprise Schools Lead at the Social Enterprise Academy said: "This event took place on the hottest day ever recorded in England – underlining the reality and importance of the challenges we face as a society.
"We were impressed by how thoughtful and articulate the presentations were, and look forward to these Year Sixes continuing their journey as social entrepreneurs as they transition to secondary school."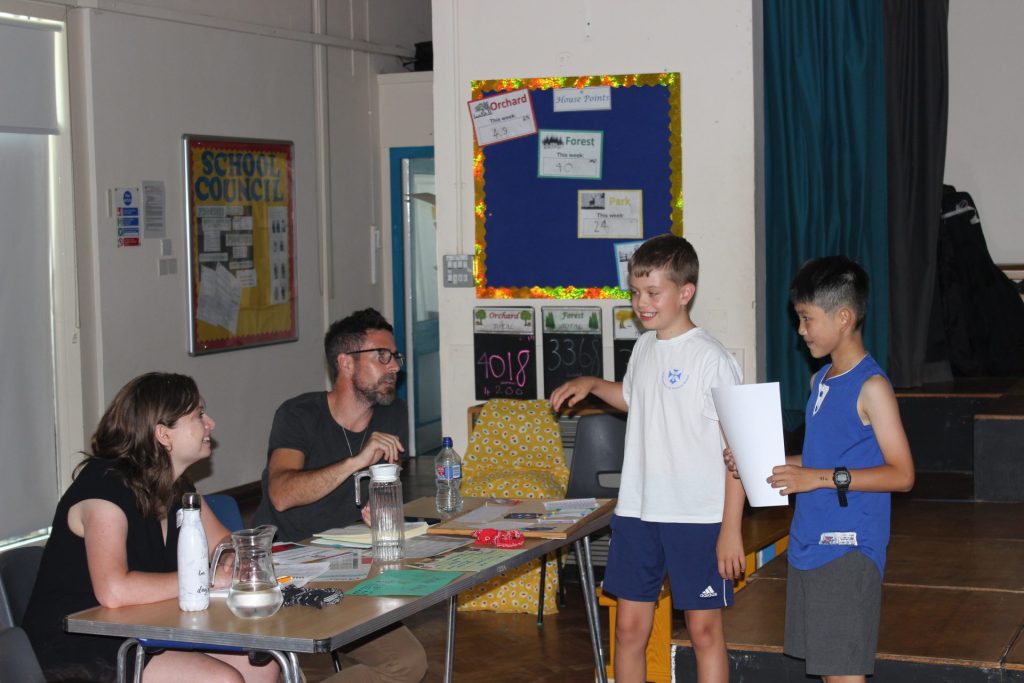 The panel of 'dragons' included: Jenny Fletcher, Strategic Programmes & Purpose Fellow at SAP and Dan Boyden, Director at the Change Collective and Co-Founder and Co-Director at The World From My Window.
Pupils are running their social enterprises as part of Social Enterprise Schools, delivered by the Social Enterprise Academy, which empowers young people to affect social change in their communities, while developing key core employability and entrepreneurial skills for the future.
Social Enterprise Schools was first launched in England in Lambeth and Greenwich in 2019 after 12 years of success in Scotland.
St Richard's Primary School in Richmond are the first English school to take part in Social Enterprise Schools since its relaunch in 2022.