Prince Charles spoke to the chief executives of two London carer support organisations at a Buckingham Palace garden party.
Hillingdon Carers CEO and Carers Trust board member Sally Chandler and Sutton Carers Centre CEO Rachael MacLeod Stevens were nominated to attend the event by Carers Trust, whose President is The Princess Royal.
The two ladies were in a group of attendees to whom Prince Charles said: "I hope you all took the opportunity to enjoy the gardens today."
Mrs MacLeod Stevens, 50, of Park Avenue West, Stoneleigh, said: "It was a bright sunny day – not too warm, not too cold – and so it was the perfect opportunity to see Buckingham Palace and visit the gardens which aren't usually open to the public."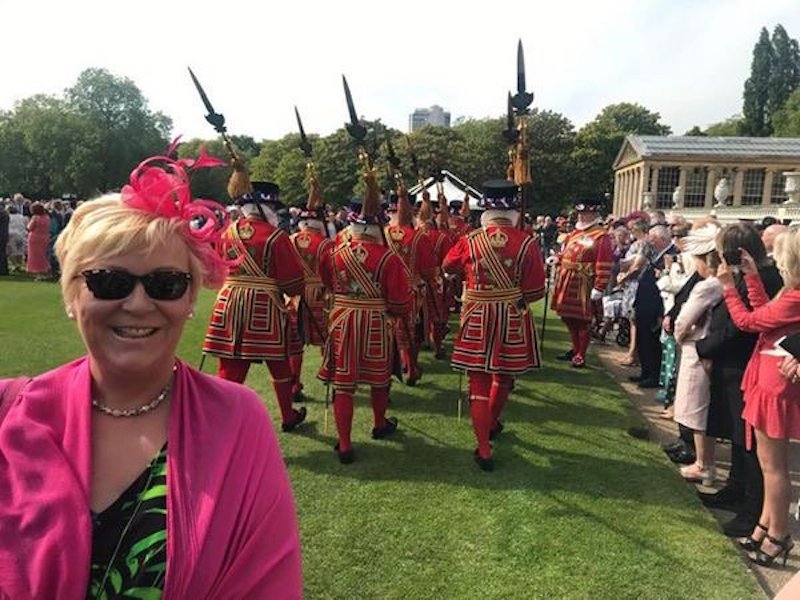 Mrs MacLeod Stevens was a Young Carer herself, and has continued to support family members in the UK as well as at home in Prince Edward Island (P.E.I.), Canada, with physical and mental health issues.
She is also friends with Lieutenant Governor of P.E.I., Antoinette Perry, who visited the Queen last year.
Mrs MacLeod Stevens wore a cream dress with navy, pink and purple polka dots and pink slant block heels to avoid the risk of sinking into the grass.
She paired the look with a John Lewis cream handbag and a fascinator from Stoneleigh boutique, Poltsa.
Mrs Chandler, 57, of Rectory Way, Ickenham, wore a dress borrowed from her daughter, who is a Natural Sciences graduate from Cambridge University.
Mrs Chandler said: "It was absolutely fabulous to be invited and it was lovely to be picked out of 141 Carers Trust organisations in the UK knowing we have done some great work in Hillingdon for carers."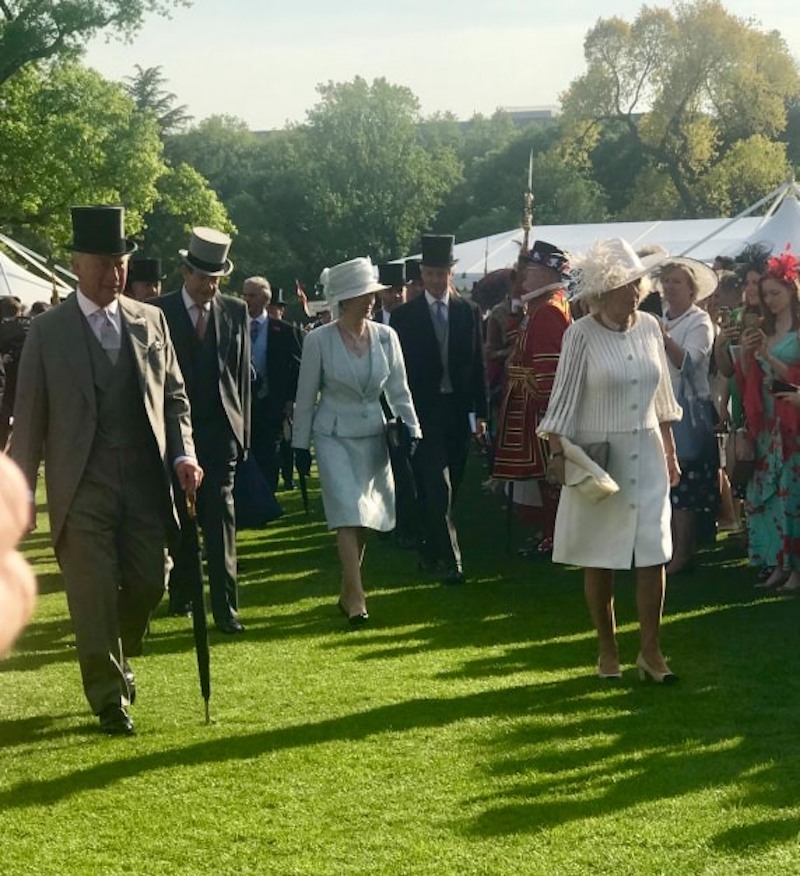 ROYAL PARTY: Prince Charles was in attendance at the event this month.
One in three people will become a carer at some point in their life and nationally carers save the health and care economy £132 billion a year, which is more than the running cost of the NHS.
Mrs Chandler added: "It is often difficult to identify unpaid carers, they don't recognise the vital role they play in providing care and support to loved ones.
"We get investment from the Council to help carers in their roles."
If you are a carer who needs support, or you want to volunteer with either charity, call 0208 296 5611 for Sutton Carers and 01895 811 206 for Hillingdon Carers.