An awe-inspiring collection of luminous artwork by iconic US glass sculptor Dale Chihuly opened in Kew Gardens last week.
The Reflection on Nature exhibition displays more than 30 colourful sculptures across 13 locations in the gardens over the next six months.
Kew Gardens has been transformed into a contemporary outdoor gallery combining nature and art, making this an experience not to be missed.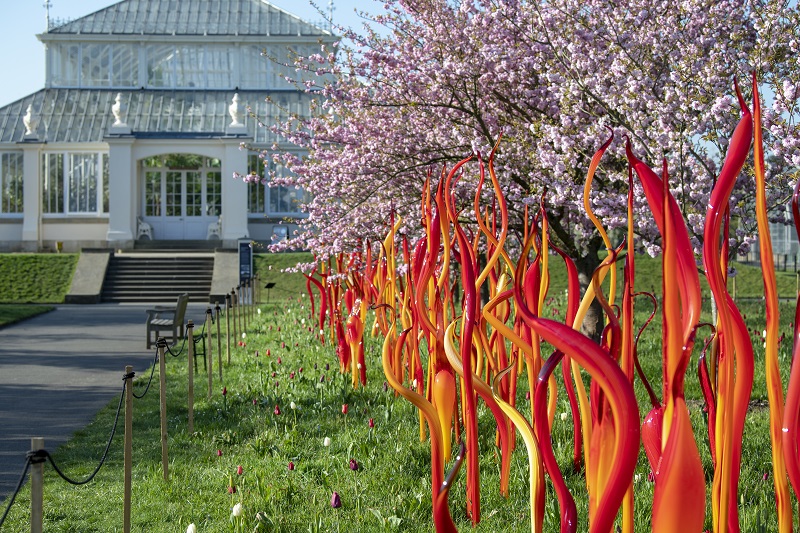 BOLD: Cattails and Copper Birch Reeds is one outdoor piece in the exhibition. © Chihuly Studio/Royal Botanic Gardens, Kew
Artist Dale Chihuly said: "I am honoured to bring my work once again to Kew, with its magnificent landscape and extraordinary glasshouses – structures which have always captivated me. We are planning something special for the center of the newly-restored Temperate House and I'm excited to see it come to fruition."
One of the most spectacular installations designed especially for Kew Gardens has been suspended at the center of the iconic Temperate House ceiling, the intricate vibrant masterpiece Sapphire Star is one of the first installations visitors will see when they enter the Victoria Gate.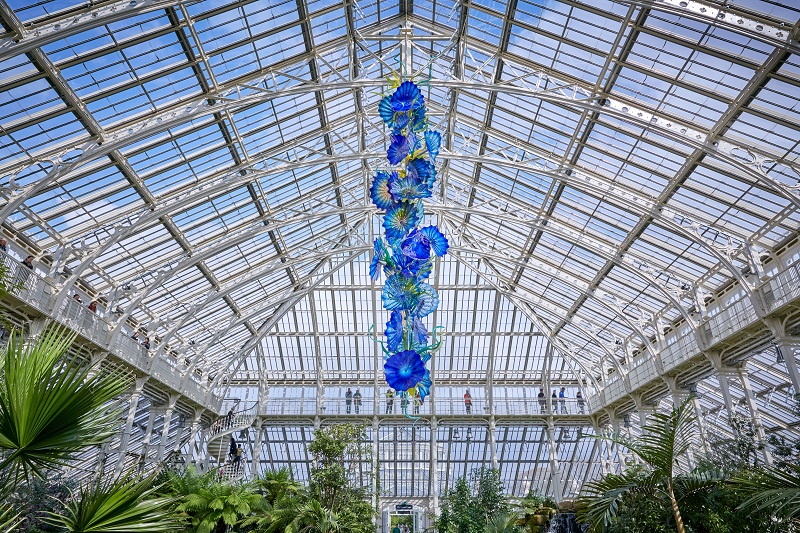 SOMETHING SPECIAL: Blue Sapphire Star inside the Temperate House. © Chihuly Studio/Royal Botanic Gardens, Kew
Director of marketing and commercial enterprise at Kew Gardens, Sandra Botterell, said: "Thirteen years ago, Kew Gardens was home to Dale Chihuly's last major outdoor show in Europe. It was one of the most popular exhibitions ever held at Kew, and the return of the work of this master of glass is causing palpable excitement.
"Bold and beautiful, surreal and seductive, these large-scale art works will stimulate the imaginations of all who view them. Prepare to see Kew – and nature – in a wholly different way."
The Kew's Shirley Sherwood Gallery of Botanical Art will host 12 bodies of work, visitors will be able to experience Chihuly's Drawings, the Rotolo series and the Seaforms collection of underwater life. The Waterlily House will also display sculptures emerging from the pond.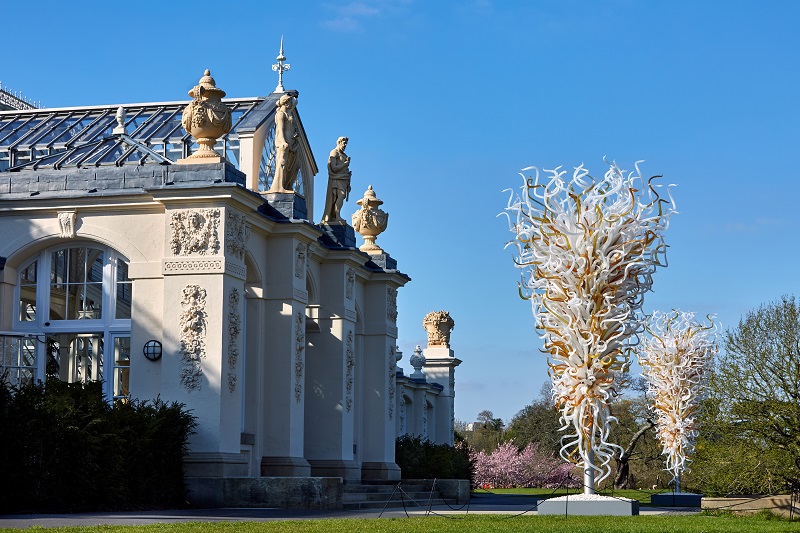 STRIKING: Opal and Amber Towers at the exhibition. © Chihuly Studio/Royal Botanic Gardens, Kew
Visitors can join an interactive illustrated trail to explore the gardens, this will help children explore and learn more about the artist.
Chihuly is a Seattle-based artist with a career spanning 50 years. He is recognised worldwide for his largescale sculptures, installations and drawings showcased in more than 200 museums including the Metropolitan Museum of Art. He is known for his bright radiant glass designs.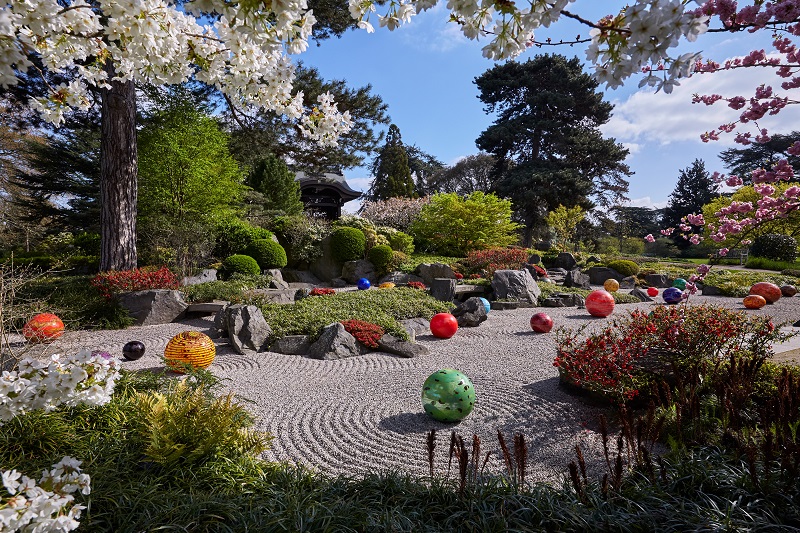 ENCHANTING: The works are spread throughout the gardens. © Chihuly Studio/Royal Botanic Gardens, Kew
Kew Gardens will be hosting a unique night time experience during the summer months to see Chihuly's artwork illuminated as the sun sets, this is expected to be a magical enchanting experience and the perfect opportunity to capture some Instagram shots.
There will be music, food and drinks, visitors will get the opportunity to enjoy spectacular settings after-dark.
The exhibition will run from 13 April to 27 October and Chihuly Nights will run from 15 August to 26 October. For details visit the website. 
Feature image © Chihuly Studio/Royal Botanic Gardens, Kew.