Veterans praised the charitable Poppy Factory in Richmond for being a lifeline by consistently helping them into employment as it ramps up celebrations in its centenary year.
Ex-forces employees, such as Senior Aircraftwoman Nicola Stokes, feel proud that after years of struggling on the civilian employment market their hand-made poppy wreaths are being displayed in communities around Britain.
The Richmond-based charity is the sole producer of remembrance wreaths in England and Wales and has helped hundreds of veterans with mental and physical health conditions into various employment across the UK.
Stokes said: "I found it really hard to find a job, because as soon as you put on your application that you're ex-military a lot of people don't want you anymore."
Having served in the Air Force and the Territorial Army for a total of 13 years, including two tours in the Falklands and one in Afghanistan, the 38-year-old finally settled in a stable job seven years ago at the Poppy Factory.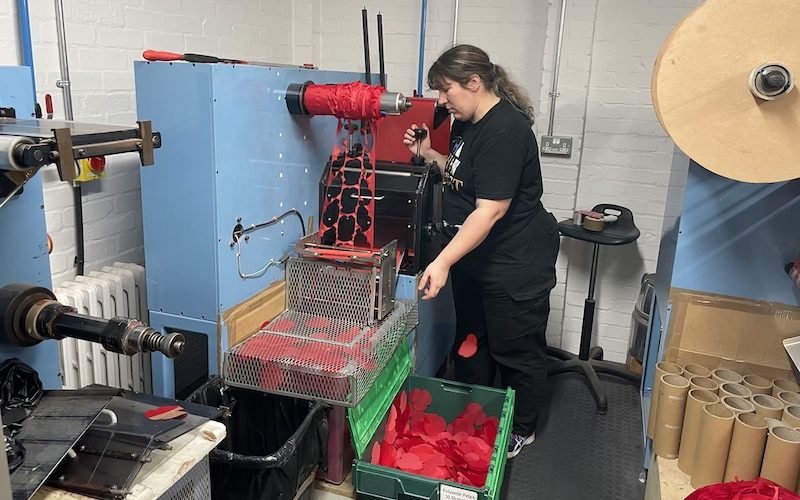 On the site in Richmond, Stokes primarily operates the silk-cutting machines and especially enjoys the human interactions with other veterans and visitors.
She said: "It's not just a job. You're part of a family here."
To celebrate its centenary, the factory will host special fundraisers, events in honour of the Queen's Jubilee, and an exhibition at the Richmond Museum later this year.
After the charity's patron Duchess of Cornwall opened the new visitor centre last November, members of the public can now book guided tours and individual visitors will be able to visit on the last Monday every month from April to July.
Guests can explore the charity's history and discover the factory that still employs 25 workers who produce more than 140,000 remembrance wreaths every year.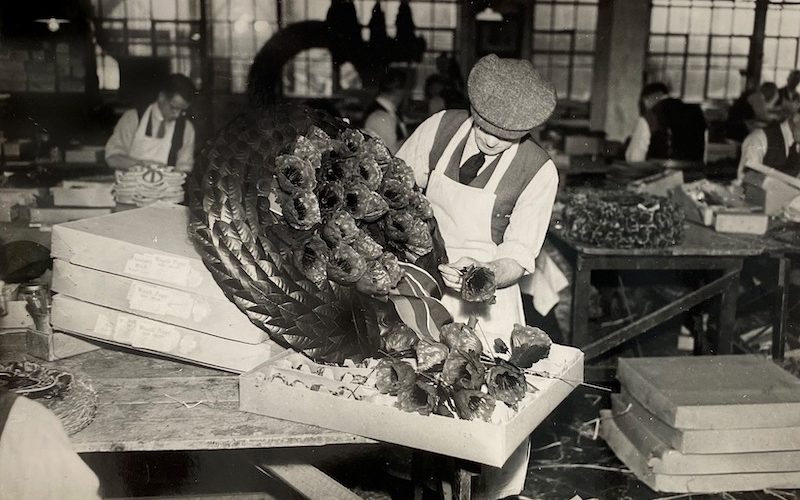 One of them, Sergeant Alex Conway, 63, struggled with mental health issues after having served in the Royal Green Jackets and French Foreign Parachute Regiment for a total of 14 years.
Speaking about the impact of the Poppy Factory on his life, he said: "It's given me my self-respect back and it probably saved my life because I was heading down the wrong path."
The expert wreath maker has been with the factory for five years now and can make as many as 50 wreaths in one day.
The Poppy Factory helps roughly 400 people with their UK-wide employment consultancy service every year and in 2018 celebrated supporting its 1000th ex-force member into employment.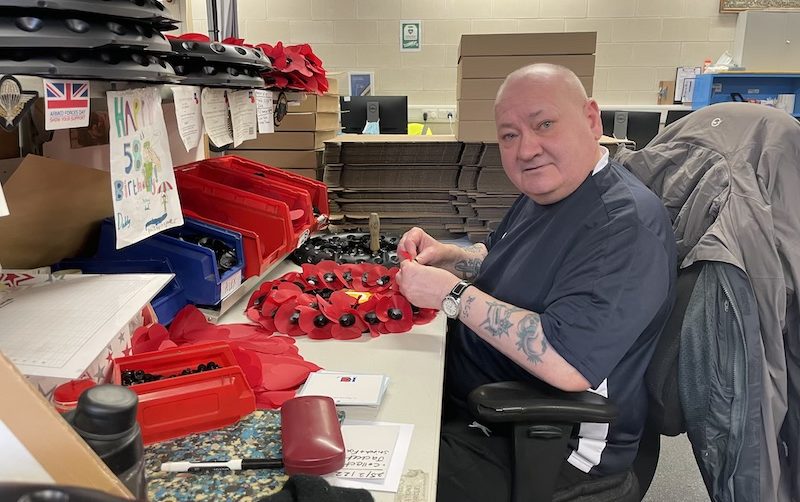 Senior partnerships manager Alice Barret, 33, explaining the organisation's core principle, said: "The idea is that employment helps to improve the health outcomes of veterans who are dealing with barriers.
"The impact goes beyond just having a job, it improves their health, it helps their family situations and they're able to use their skills to contribute to society."
Initially founded in 1922 by Major George Howson MC as a charity to support veterans injured during the First World War, the Poppy Factory was an immediate success.
It produced nearly 30 million poppies in 1931, employing a community of more than 300 veterans and their families at its peak.
Featured image credit: The Poppy Factory.