Campaigners have launched a petition demanding free access to Hampton Court Palace gardens.
House of Commons contract manager Patrick Wylde, 30, started the petition last month and it now stands at over 3,500 signatures.
The gardens are housed at the heart of Bushy Park in Richmond borough.
Wylde said: "In light of the pandemic and restrictions, now more than ever, people need open spaces to clear their heads and spend time outdoors with family and friends."
Wylde insists that charging entry to the gardens is wrong given its historical importance.
He said: "In 1838, when Queen Victoria opened Hampton Court Palace, she said it should be open to all without restriction.
"Everybody should have free access to experience what the gardens have to offer."
Current entry prices to the gardens start at £25.30 for an adult, £20.20 for concessions and £12.60 for children between the ages 5-15.
All year round access is offered by the palace to its members which start at £59 per annum. 
However, from Wednesday, visitors will see entry prices increase by 3% in each category. 
Historical Royal Palaces (HRP), who manage the gardens, maintain that free access is not feasible given the financial impacts of the pandemic.
They said: "With our sites closed for prolonged periods, in the last financial year we lost almost all of our income, leaving us facing a shortfall of £100m.
"As a result, we are no longer able to afford to staff some areas of the gardens to maintain free public access but we are committed to providing free access to the majority of the Hampton Court Palace estate, including Home Park and Barge Walk."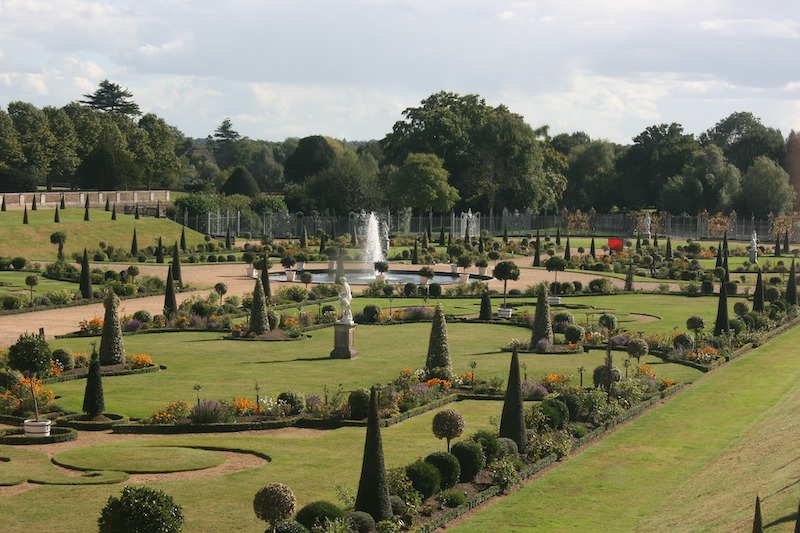 This is not the first time that residents have taken on HRP – in 2016, a similar petition was created and successfully led to free access to the formal area of the gardens from 9-10 am, but this has now been removed.
Hampton Court Palace, which was first opened to the public by Queen Victoria in 1838, is a popular tourist attraction with over 984,000 visitors entering the palace gates during 2017/18.
Featured image credit: Christine Matthews via Wikimedia Commons under CC BY-SA 2.0 license