A special 'mutt-ley' crew of carollers will welcome guests to Battersea Dogs & Cats Home's Christmas concert on Monday December 8.
St Luke's Church in Sydney Street will host a winter wonderland full of canine cheer as hounds from the Home form a guard of honour to greet guests.
Now in its second year, the festive carol concert will be lead by the Collegium Musicum of London Chamber Choir and Christmas readings will be by friends of the Home.
The pooches will stay to enjoy the concert, although we hope they keep the singing to a minimum, and carollers of the human kind will be treated to mince pies and mulled wine.
Sarah Wilson, Head of Events and Community Fundraising for Battersea, said: "Carrying on from the success of last year's concert, we're hoping to up the ante in 2014 and spread the Christmas cheer even further in support of our guests of honour – the Home's amazing rescue dogs.
"Christmas is a particularly busy time for us at Battersea, with more lost and abandoned dogs and cats coming into the Home than any other time of year.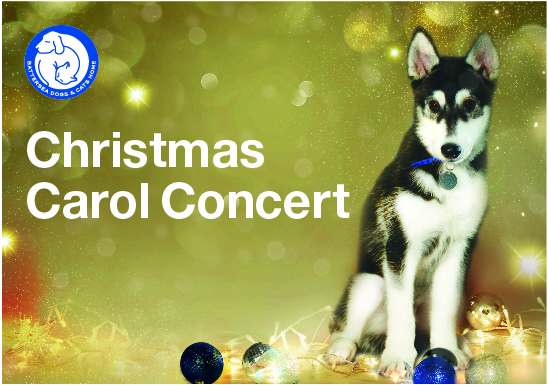 "We'd love for everyone to come along and join us in celebrating the festive season and giving our homeless dogs and cats a Christmas filled with love in 2014."
Shirley Humphrey, Director of Harrods Estates who sponsor the event, said: "Our Chelsea office is proud to be headline sponsor for this year's Battersea Dogs & Cats Home Carol Concert.
"All proceeds raised will go towards the charity, who work tirelessly to find loving new homes for thousands of lost or abandoned animals across the UK."
Tickets for the Carol Concert are £20 for adults and £10 for children and all funds raised go towards caring for the centre's lost and abandoned dogs and cats.
If you want to deck the halls with bow wows of holly, doors open at 7pm and tickets are available here.
Featured image courtesy of Chris Pirillo, with thanks