By Robert Perry
September 24 2019, 11.45
Follow @SW_Londoner
The artist behind a new exhibition documenting the destruction of Wimbledon Greyhound Stadium hopes her paintings reveal beauty among the bricks.
Katharine Le Hardy's Dog Days runs at Battersea's Northcote Gallery until October 6 and contains abstract pieces created in her studio located next door to the demolition site, which she visited on a weekly basis in 2018.
The iconic venue hosted its final greyhound race in 2017 and its demolition will make way for more than 600 homes and AFC Wimbledon's new 10,000 seater stadium, due to complete next year.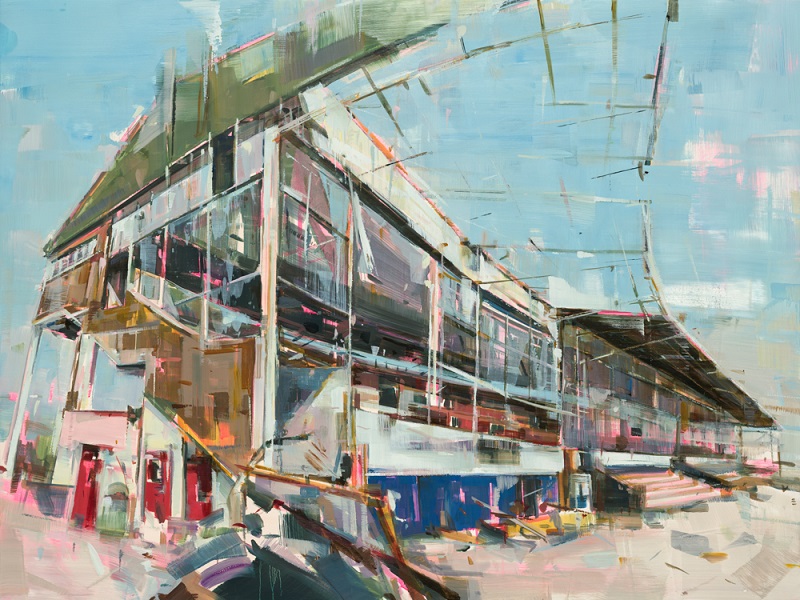 Katharine said: "For me, trying to make something beautiful out of something crumbling and falling apart, which people wouldn't see as beautiful, is a big part of this project."
After opening in 1928 the ground was integral to the dog-racing calendar, hosting the prestigious annual English Greyhound Derby from 1985 to 2016.
The stadium was key to the community's historic and present-day identity and Katharine was uneasy about its final stages passing with little attention.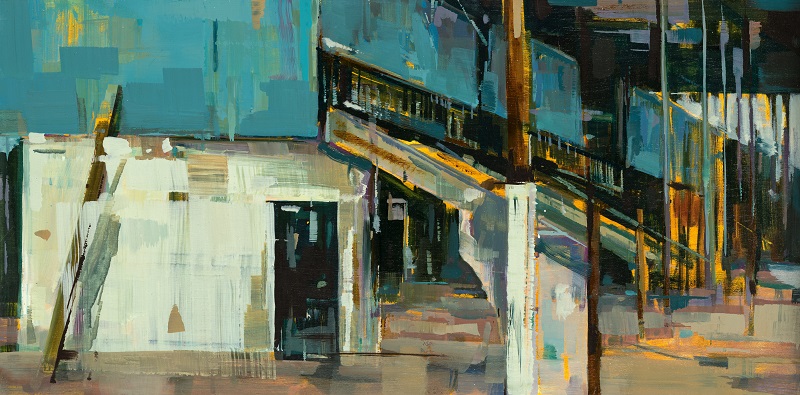 She said: "It felt sad to me that it was just going to be knocked down and forgotten.
"So many people that I spoke to had so many memories of it. We decided it was great to try and get in there to document it, because otherwise no one was going to see it."
Katharine approached the site's developers, Galliard Homes, who allowed her exclusive access to photograph and memorise her subject as it was being torn down.
The result is a collection of emotive paintings, each named after a dog who graced the track, that capture the loss of tradition yet reflect the surprisingly bright shades the artist found on site.
She said: "As the layers were peeled back it was actually really amazing colours and by chance every single time I went it was bright sunshine which meant amazing shadows and colours. So from a creative point of view it was really interesting.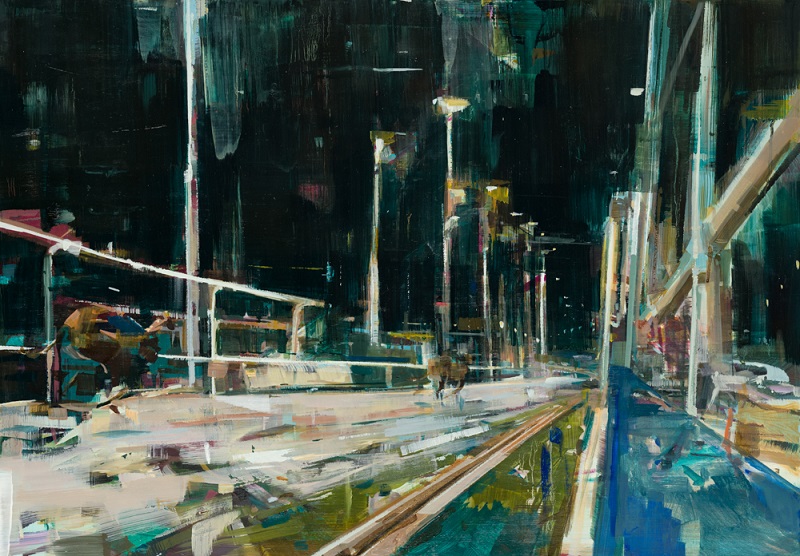 "I thought I was going to have to use a lot of artistic license to make it look more hopeful than it was, but actually it was quite beautiful in itself."
The closure of the stadium did not pass without opposition but pressure group campaigns and alternative bids from industry businessmen failed to stop Merton Council approving the redevelopment of what was Greater London's last greyhound track.
Katharine is conscious of the emotion surrounding the demolition but didn't want her work to take sides and was instead focused on salvaging an artistic legacy for the structure.
"I don't feel like my job is to make a comment on urban regeneration," she said.
"I think it is really interesting all the points that have been raised but that wasn't really the purpose for me – it was just to try and document something that has happened in history, and a bit of local history."
Full details of the exhibition can be found on Northcote Gallery's website.