Wimbledon label lovers can snap up new and pre-loved Ralph Lauren, J Brand and Hoss Entropia outfits for just a fraction of the cost – with all proceeds going to charity.
Retail guru Mary Portas launched the 19th Mary's Living and Giving for Save the Children shop in Wimbledon Village on Saturday.
It's been designed on a voluntary basis by Wimbledon College of Art graduate Ollie Piper and India Hessian, both of whom also design stores for the British clothing retail company Ted Baker.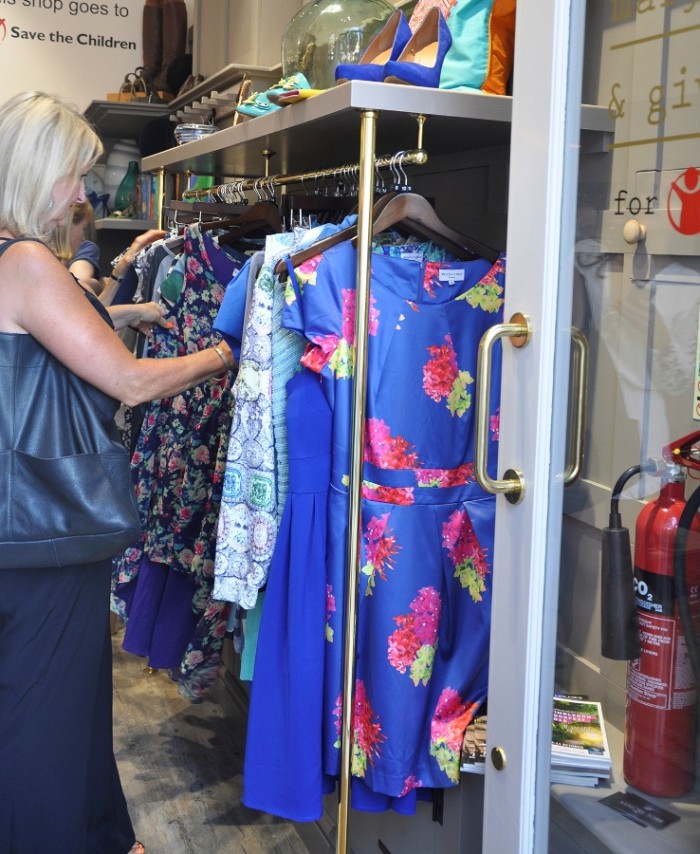 TREASURE TROVE: One eager customer rummages through the rails
Inspired by Wimbledon's rich equestrian history, Ollie and India have added interior touches including brass and leather fittings and stable doors.
Mary Portas said: "I am thrilled to announce the opening of the newest edition of my Living & Giving shops.
"Wimbledon Village is a fabulously chic location and the sense of community here is second to none. "We are looking forward to getting to know our neighbours and opening up this unique space, where locals can get together and shop in an exciting new environment."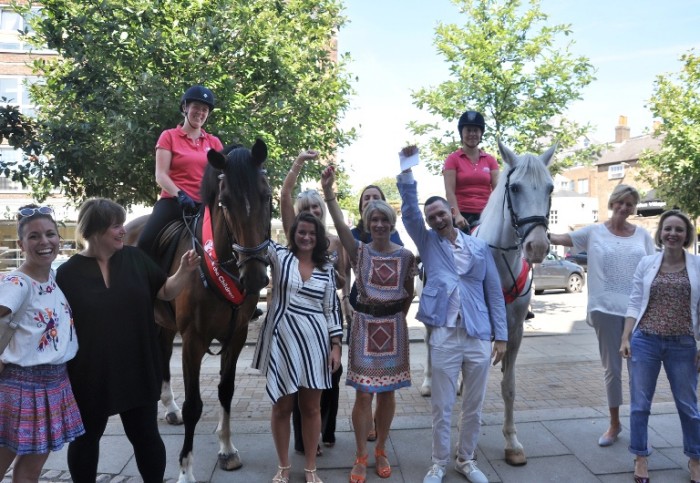 HORSING AROUND! Shop staff hang out with people from Wimbledon Village Stables

Opening day festivities included live music from up-and-coming singer songwriter Mallory Tor, complimentary relaxing hand massages from the Neal's Yard beauty team and a silent auction.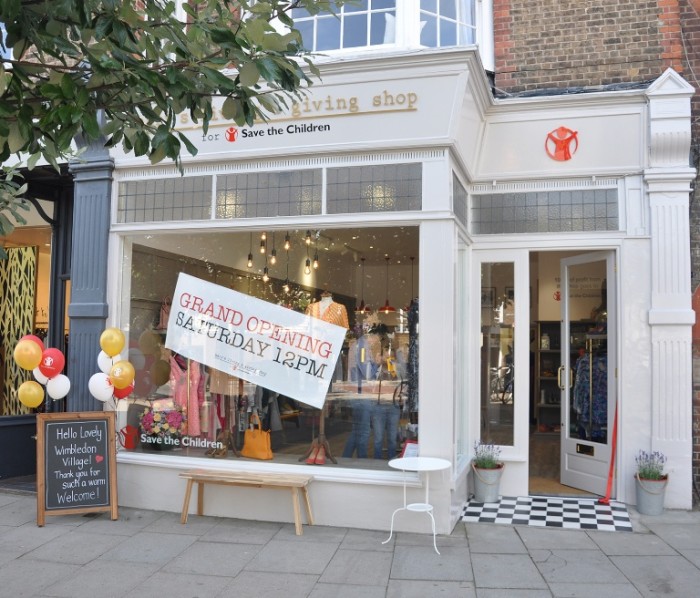 NEW STORE: Ahead of the grand opening

To donate stock or to enquire about volunteering visit www.savethechildren.org.uk or call 020 8944 6336.