Police have called in the army to deal with an unexploded WW2 bomb found on a Kingston construction site leading to the evacuation of the residents of 1,500 homes.
Police were called at around 09.15 on Thursday 23 May to examine a suspected World War Two German bomb found on Fassett Road and they contacted the Ministry of Defence for support.
Residents were issued with leaflets and advised to leave their homes and seek refuge at the United Reformed Church on Eden Street where members of the Red Cross provided aid and sustenance.
Yannis Kazantzidis lives on the Penryhn Road right opposite the university building where the device was discovered. He said: "The staff have all been very supportive since we got here, it seems like they were very well prepared."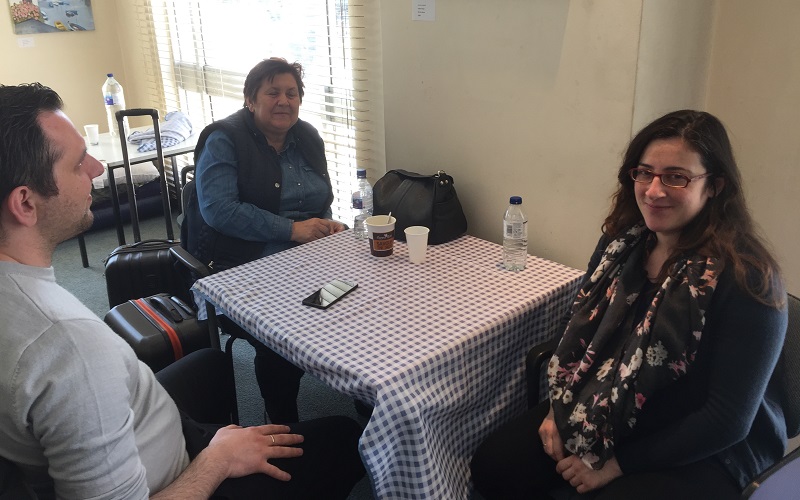 DISPLACED: Yannis, his mother Irene and pregnant Olga were very happy with their treatment.
His wife Olga was due to deliver their son, to be named Christopher, today, and was relieved the birth was overdue.
"I would not say that we were excited, but we were very happy that so many of our friends and family called us to check that we were ok," she said.
The pair moved to the UK five years ago and said they were confident in the ability of the authorities to deal with the situation and that everyone had been so supportive.
"We were never really scared – a policeman came to our house and told us we had to leave because of the bomb," said Mr Kazantzidis.
"When we had registered, we were booked into a hotel for last night and everyone has been really supportive and kind."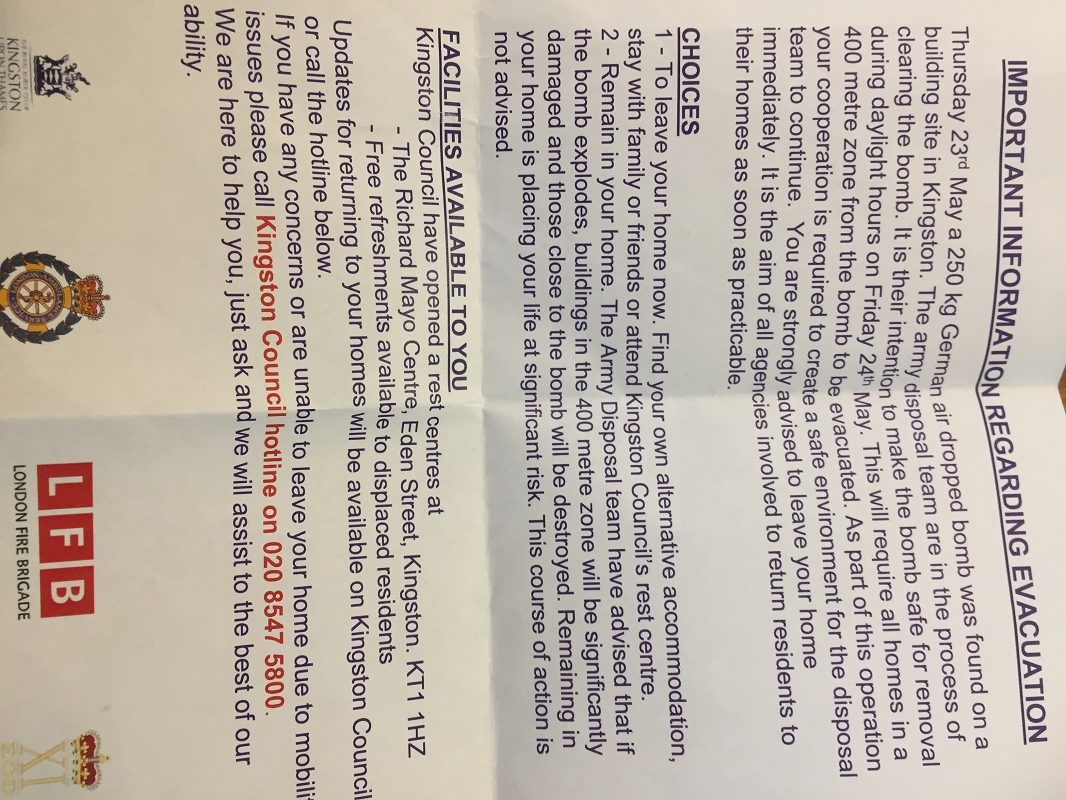 ADVICE: The leaflets that were handed out by police were described by one resident as 'putting the fear of god in you'.
Shirley McLaren of Beaufort Road had also been in the rest centre since midday yesterday.
Ms McLaren said: "There's a real sense of that war time spirit, everyone is pulling together and helping each other, it really is lovely to see!"
Ms McLaren said that at 11am this morning the people at the rest centre had been given a briefing saying that the army had been called in due to complications with the removal of the bomb, and residents' return may be slightly delayed.
"It really is the last thing you expect when you get home with your shopping, to have a policeman tell you can't go home because of a bomb," she said.
Jacquie Calvert of Maplehurst Close, at the centre with her dog Suzie, said: "At first I didn't want to leave the house but when I read the information leaflet the police were handing out, I decided it was probably for the best."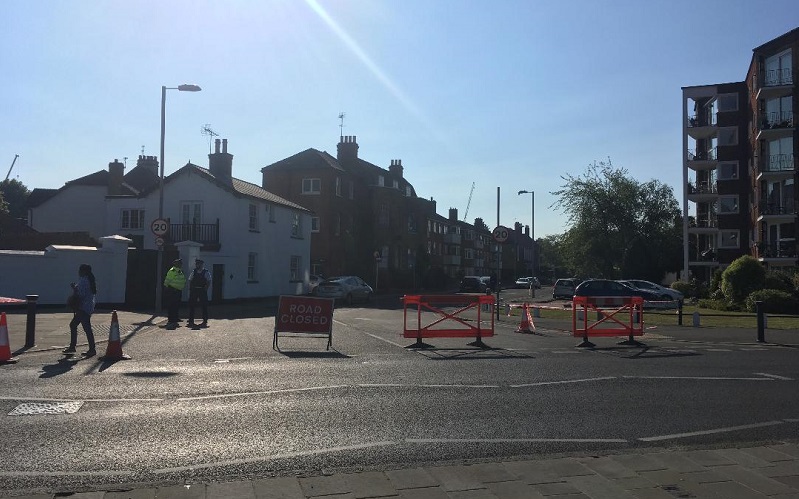 CLOSURES: The police closed Surbiton Road and several other major roads.  
She said: "It might not be 4pm but it should still be this evening they said."
Whilst leaving their houses was a choice, police informed people that buildings within the 400m radius of the explosion would likely be significantly damaged and those closest destroyed should the bomb detonate.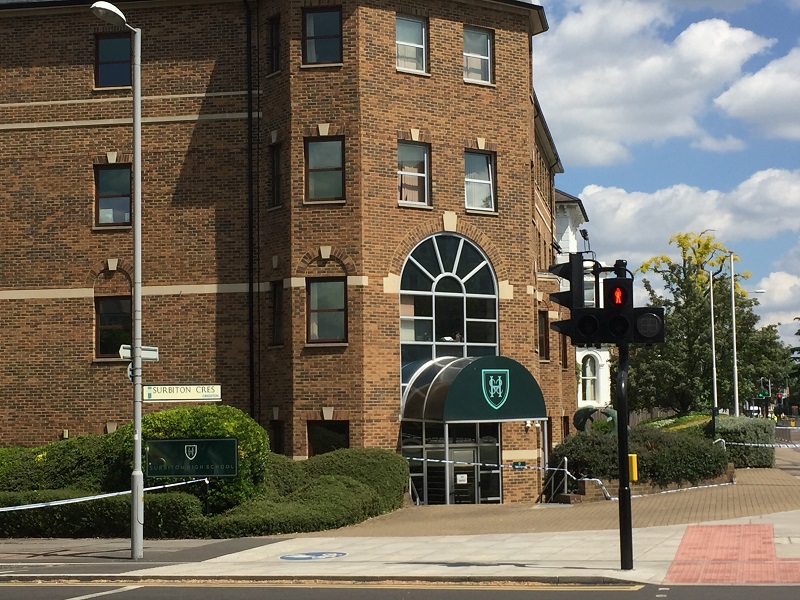 SCHOOL'S OUT: Surbiton High school closed on police recommendation.
Following the discovery of the bomb Met Police Commander Mark McEwan said: "There may also be some ongoing disruption to utilities in the coming week, as a result of dealing with this incident. It is not possible to qualify the degree or extent at this stage."
Kingston University announced on its Twitter that it would close Penrhyn Road and Knights Park campuses, the University nursery, a student hall and private residences, with no access to the buildings or cars.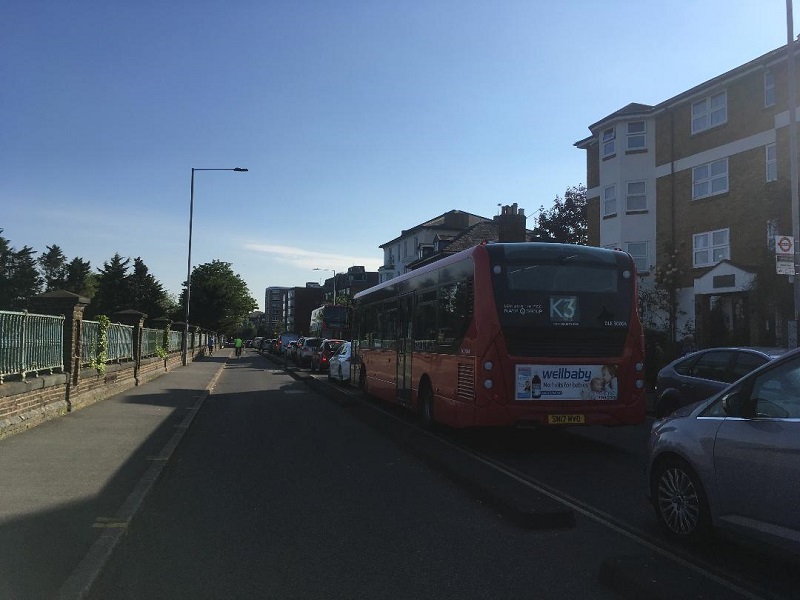 CONGESTION: The exclusion zone has led to heavy traffic throughout the day including on Portsmouth Road.
The cordon includes: Penryhn Road, Beaufort Road, Beaufort Place, Fassett Road, Grove Lane, Grove Crescent, Bloomfield Road and Lingfield Avenue.
Traffic is very heavy around Kingston town centre and the council recommends avoiding Villiers Road, Surbiton Hill, Surbiton Road and Portsmouth Road if possible.